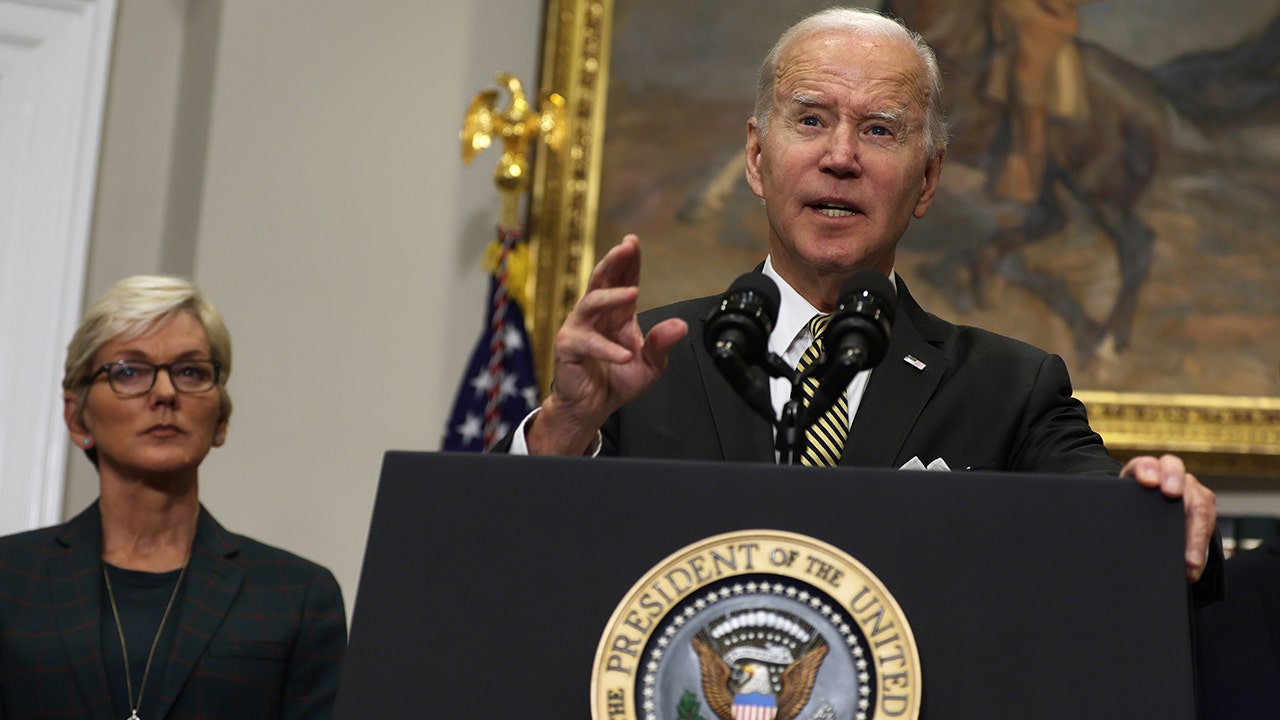 Republican leaders on Senate and House committees with oversight of federal energy policies are requesting a watchdog investigation into the Biden administration's depletion of the Strategic Petroleum Reserve (SPR).
The lawmakers – House Energy and Commerce Committee Chair Cathy McMorris Rodgers, R-Wash., and Senate Energy and Natural Resources Committee ranking member John Barrasso, R-Wyo. – requested in a letter Monday that the Government Accountability Office probe the Department of Energy (DOE). They argue that the agency's heavy reliance on the SPR has undermined U.S. energy security.
'DOE's mismanagement of the SPR has undermined America's energy security, leaving the nation more vulnerable to energy supply disruptions, and increasing the ability for OPEC and Russia to use energy as a geopolitical weapon,' McMorris Rodgers and Barrasso wrote in the letter to Gene Dodaro, the GAO's comptroller.
'DOE has failed to establish long-term plans for the optimal size, configuration, maintenance, and operational capabilities of the reserve,' they added. 'We are concerned that the rapid depletion of the SPR may have caused structural damage to the SPR's pipelines and caverns, compromising its ability to meet its energy security mission in the event of a true energy supply disruption.'
They noted that the SPR, which consists of four storage facilities in Texas and Louisiana, is made up of a system of wells, pipelines and pumps that use water and brine to control oil flows. The lawmakers expressed concern that the repeated drawdown of oil stocks from the system could ultimately erode the SPR's physical integrity.
Overall, in three separate releases, President Joe Biden has ordered the DOE to release a total of about 260 million barrels of oil stored in the SPR since taking office to combat record fuel prices hitting American consumers.
The SPR, which has a capacity of about 714 million barrels, has fallen from about 638 million barrels to 362 million barrels, its lowest level since October 1983, since Biden took office.
'DOE also recently created new rules, without Congressional authorization, for 'fixed-price' purchases of crude oil, rather than conventional purchase contracts,' McMorris Rodgers and Barrasso continued in the letter Monday.
'The failure of DOE to secure contracts to purchase oil under the new 'fixed-price' bidding scheme raises serious questions about DOE's replenishment strategy and the ability of the SPR to protect the American consumers and the economy in times of emergency,' the letter stated.
The White House unveiled a plan last year to refill SPR stocks by buying back oil at between $67 to $72 per barrel, a plan it said would amount to purchasing oil at a discount. However, DOE Secretary Jennifer Granholm suggested in March that it could take years to refill the emergency reserve to its previous level.
The Government Accountability Office didn't immediately respond to a request for comment.
This post appeared first on FOX NEWS