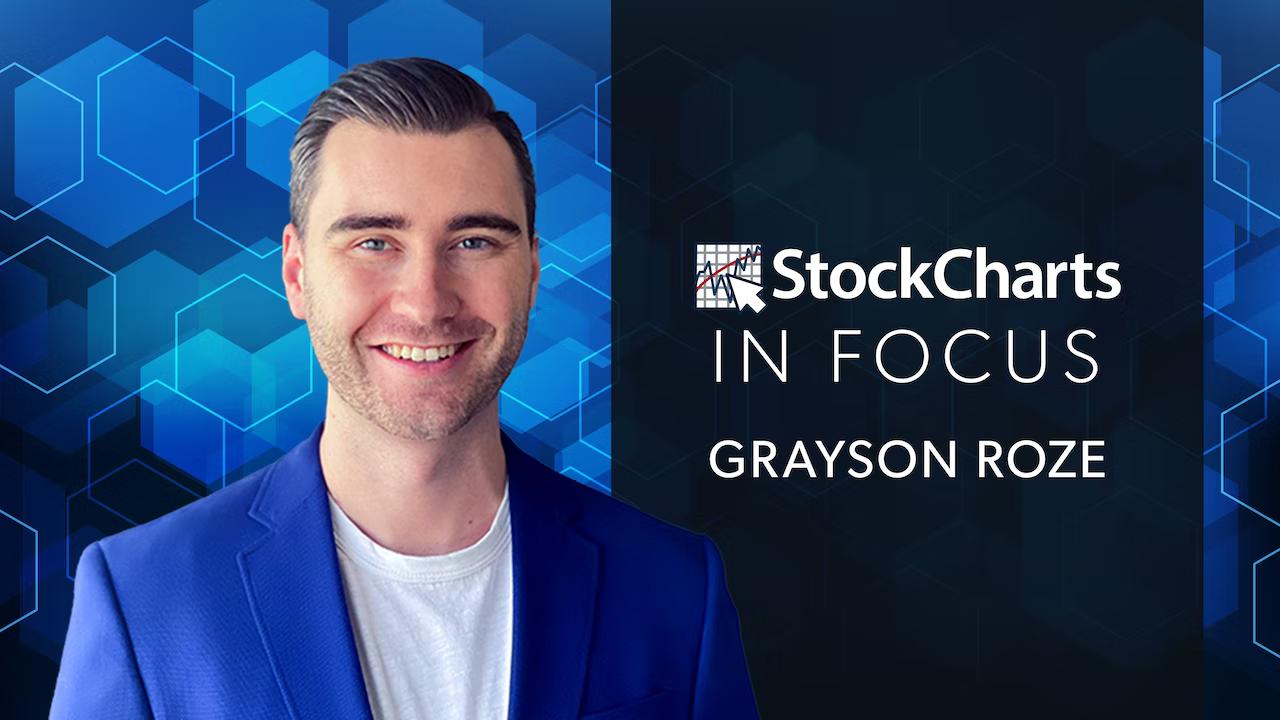 On this week's edition of StockCharts TV's StockCharts in Focus, Grayson shows you three of the quickest, easiest, most effective ways to find strong stocks – and funds – in just a few simple clicks. Armed with the power of SCTRs – the StockCharts Technical Ranking system – you'll learn how to narrow down to a slim list of only the strongest stocks out there in the market. Plus, you'll see how the Predefined Scans page can help get you up and running with your own custom technical scans. As an added bonus, Grayson will jump over to ACP, show you how a few of these key tools work over in our Advanced Charting Platform and share some exciting news about a few new features rolling out in the platform very soon.
This video was originally broadcast on May 12, 2023. Click on the above image to watch on our dedicated StockCharts in Focus page on StockCharts TV, or click this link to watch on YouTube. You can also watch on our on-demand website, StockChartsTV.com, using this link.
New episodes of StockCharts in Focus air Fridays at 3pm ET on StockCharts TV. You can view all previously recorded episodes at this link.
---