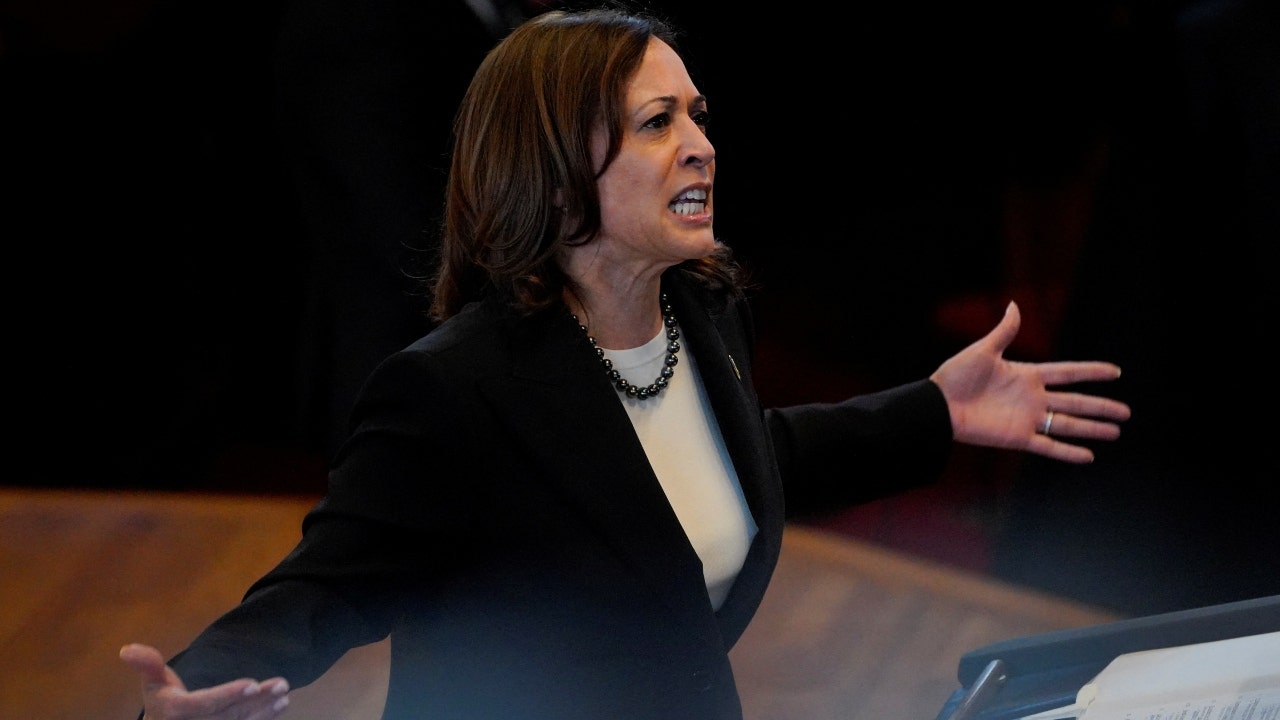 A busload of migrants from Texas was unloaded at the Naval Observatory in Washington, D.C. on Sunday, where Vice President Kamala Harris's home is located at Number One Observatory Circle, according to reports.
An ABC local news station in Washington, D.C. tweeted videos of migrants getting off the bus and grabbing their belongings from the storage area underneath.
This is not the first time Texas Governor Greg Abbott has sent a bus full of immigrants from the U.S.-Mexico border to the vice president's home.
A bus of migrants was dropped off outside of Harris's home on Christmas in 2022. Migrants were also bused to the Naval Observatory in September and October.
The governor began sending migrants from border cities to the nation's capital in April 2022 to pressure the Biden administration to act on immigration enforcement and border security.
Abbott said in a letter to President Biden at the time that his policies 'leave many people in the bitter, dangerous cold as a polar vortex moves into Texas.'
'Texas has borne a lopsided burden caused by your open border policies,' Abbott added.
As Title 42 was getting ready to expire last Thursday, Abbott spoke with Fox News's Jesse Waters, pledging to continue sending buses full of migrants to liberal northern municipalities, including New York and Chicago.
'There will be more coming,' Abbott said of the buses his state particularly dispatches. 'There will be more going to New York, Philadelphia, Chicago, and other places across the country.'
The governor also provided the latest stats from Operation Lone Star, saying Texas was doing what no other state has done before to protect communities as the president ends Title 42.
Those stats suggest there were 373,000 apprehensions, 28,000 criminal arrests, 402 million lethal fentanyl doses seized and over 17,600 migrants bused to sanctuary cities.
This post appeared first on FOX NEWS