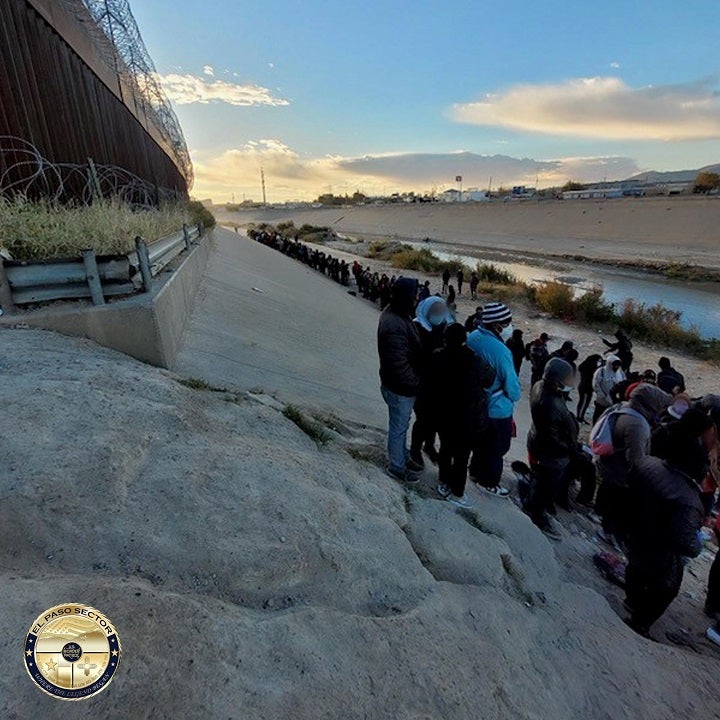 At least 1.5 million illegal immigrants identified as 'gotaways' have crossed the border under the Biden administration, according to a report.
The term refers to the estimated number of illegal immigrants who entered the country and were not caught, which hit 530,000 in fiscal year 2023 with four months still remaining, The New York Post reported. This adds to the 600,000 estimated 'gotaways' from 2022 and 389,000 from 2021.
The tally of the Biden administration's 'gotaways' surpasses 1.5 million, which is nearly four times the estimated 415,000 under the Trump administration's final three years.
The 2023 fiscal year total is expected to increase after the expiration of COVID-19 emergency policy Title 42, which allowed the Biden administration to turn away migrants at the border as a means of preventing the spread of COVID.
The policy expired Thursday after Customs and Border Patrol apprehended more than 10,000 migrants daily from Monday to Wednesday. Another 15,000 migrants were apprehended over the weekend.
The Texas Department of Public Safety launched an operation with the Texas National Guard in December to track down 'gotaways' with tracking dogs and drone operators.
The Biden administration planned to release migrants in custody who have yet to receive a court date if detention centers reached capacity, but a federal judge blocked that plan on Thursday. Two days later, the same judge denied the administration's request to place a stay on the temporary restraining order blocking the releases.
This post appeared first on FOX NEWS