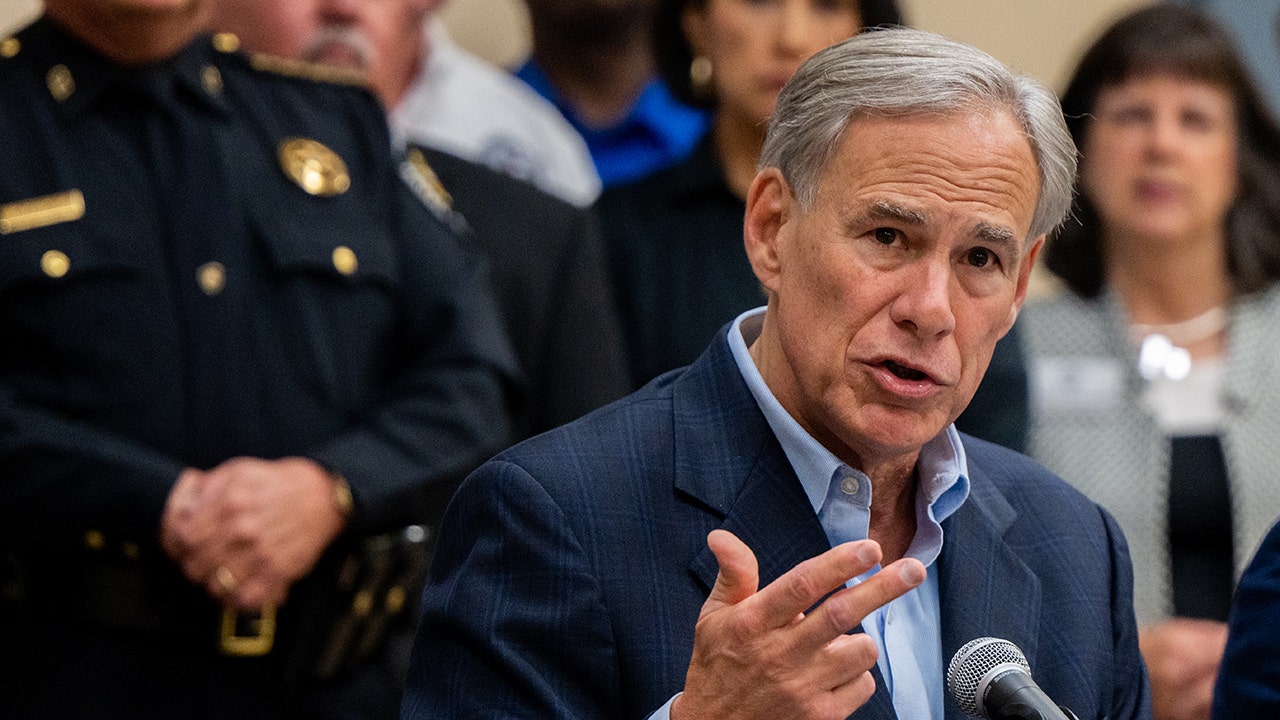 Republican Texas Gov. Greg Abbott said Thursday a busload of migrants from his state had arrived in Denver.
Abbott made the announcement in a press release that the migrants had been bussed from Texas to Denver and dropped off in the city's downtown area.
NYC FACES IRE OF RESIDENTS OVER PLAN TO HOUSE MIGRANTS IN BROOKLYN ELEMENTARY SCHOOL GYM
'Texas' overwhelmed and overrun border communities should not have to shoulder the flood of illegal immigration due to President Biden's reckless open border policies, like his mass catch and release without court dates or any way to track them,' Abbott said in the release. 'Until the President and his Administration step up and fulfill their constitutional duty to secure the border, the State of Texas will continue busing migrants to self-declared sanctuary cities like Denver to provide much-needed relief to our small border towns.'
Abbott has bussed migrants to several cities, including New York City; Chicago; Washington, D.C.; and Philadelphia.
Philadelphia officials said 34 asylum seekers arrived in their city Wednesday from Texas by bus, while another 46 migrants arrived Thursday.
The migrants are from Colombia, Venezuela, Ecuador and the Dominican Republic, according to the update.
Philadelphia has received 23 total buses of migrants since November.
In Chicago — one city taking in migrants being bussed from Texas — newly-elected Mayor Brandon Johnson signed an executive order which establishes a 'deputy mayor for immigrant, migrant, and refugee rights.'
'Mayor Johnson's executive order to establish a Deputy Mayor for Immigrant, Migrant, and Refugee Rights makes the new role responsible for the coordination and communication between all applicable City departments and officials related to the City's efforts to support newly arrived and established immigrants, refugees, and migrants,' Johnson's office said in a statement.
This post appeared first on FOX NEWS