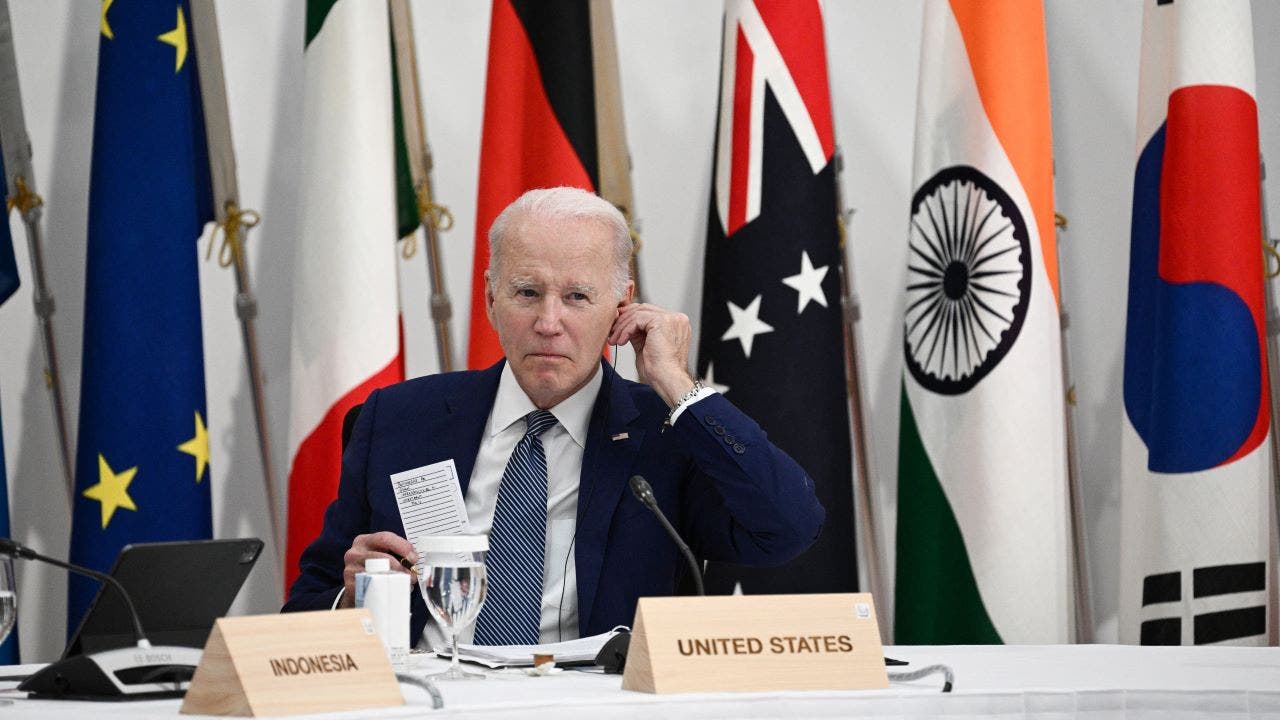 President Biden hushed a reporter in Japan on Sunday during an press conference in which he was asked about the debt ceiling crisis.
The president was attending the G7 economic summit in Hiroshima, Japan when he took questions from reporters. Australian Prime Minister Anthony Albanese was present during the bilateral meeting.
A reporter called out and asked Biden if Republicans were negotiating the debt ceiling in good faith, which he motioned to respond to.
'This goes in stages, I've been in these negotiations before,' Biden began, before a reporter interjected '
They started off…shush up, okay?' Biden said to the reporter.
'It goes in stages….and what happens is the first meetings weren't all that progressive. The second ones were, third one was,' Biden explained. 'And then what happens is the…The carriers go back to the principals and say, this is what we're thinking about. And then people put down new claims.'
'I still believe we'll be able to avoid a default and we'll get something decent done,' Biden concluded before adjourning the presser.
The statement comes as the White House continues to call for bipartisan negotiations regarding the debt ceiling from both Republicans and Democrats. Biden has advised that the debt ceiling should be raised as soon as possible, while Republicans are holding back their support unless certain spending reductions are made.
'The president has made clear that members of Congress from both parties and chambers must come together to prevent default, as they have 78 times before,' the White House said in a previous statement. 'The president and his team will continue to work with congressional leadership to deliver a budget agreement that can reach the president's desk.'
The Treasury Department says that without a debt ceiling increase, the U.S. government will no longer have the money to pay its spending obligations on around June 1.
Economists predict that if the debt ceiling issue is not resolved by early June, the United States may default on its debt, which would be a severe blow to the economy.
Fox News Digital's Michael Lee and Sarah Rumpf-Whitten contributed to this report.