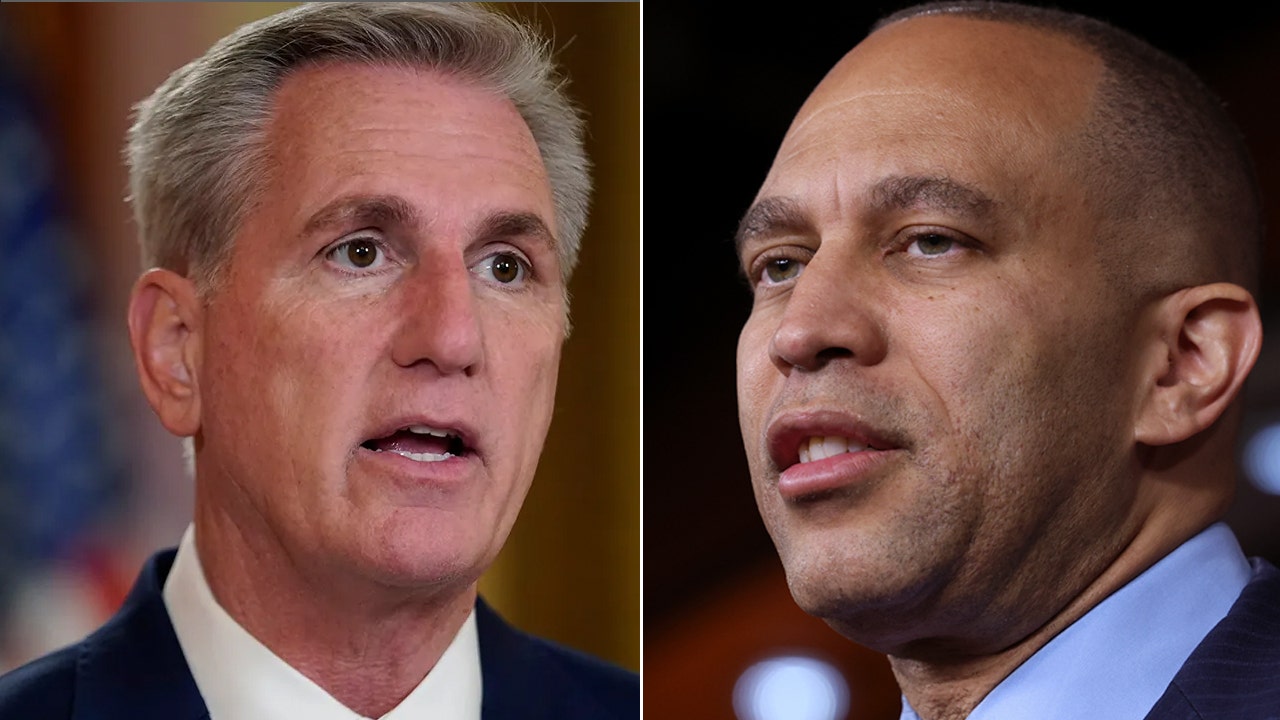 House Minority Leader Hakeem Jeffries on Sunday denied making the comments about the debt deal that House Speaker Kevin McCarthy recounted earlier on 'Fox News Sunday.'
McCarthy, R-Calif., defended his budget deal with President Biden against conservative critics, telling anchor Shannon Bream that Jeffries, D-N.Y., had complained to him that Democrats weren't getting anything in the deal.
'Right now, the Democrats are very upset,' McCarthy said. 'The one thing Hakeem told me, there's nothing in the bill for them. There's not one thing in the bill for Democrats.'
Jeffries later appeared on CBS News' 'Face the Nation' and said he had 'no idea' what McCarthy was talking about.
'I have no idea what he's talking about, particularly because I have not been able to review the actual legislative text,' Jeffries said. 'All that we've reached is an agreement in principle.'
'I talked to him yesterday afternoon, but I haven't talked to him since that point in time,' he added.
McCarthy faced attacks from members of the House Freedom Caucus after unveiling an 'agreement in principle' with the White House this weekend. The speaker acknowledged that conservatives may not have gotten everything they wanted from the legislation, but argued Democrats got nothing at all.
The deal would claw back some unspent COVID-19 pandemic funds and provide a cut from funding granted to the IRS in Biden's Inflation Reduction Act, multiple sources have told Fox News. It would also suspend the debt limit until after the 2024 presidential election.
'Maybe it doesn't do everything for everyone, but this is a step in the right direction that no one thought we would be at today,' McCarthy said.
McCarthy said the bill will sit for public review for 72 hours before coming up for a vote in the House on Wednesday.
Fox News' Chad Pergram and Anders Hagstrom contributed to this report.
This post appeared first on FOX NEWS