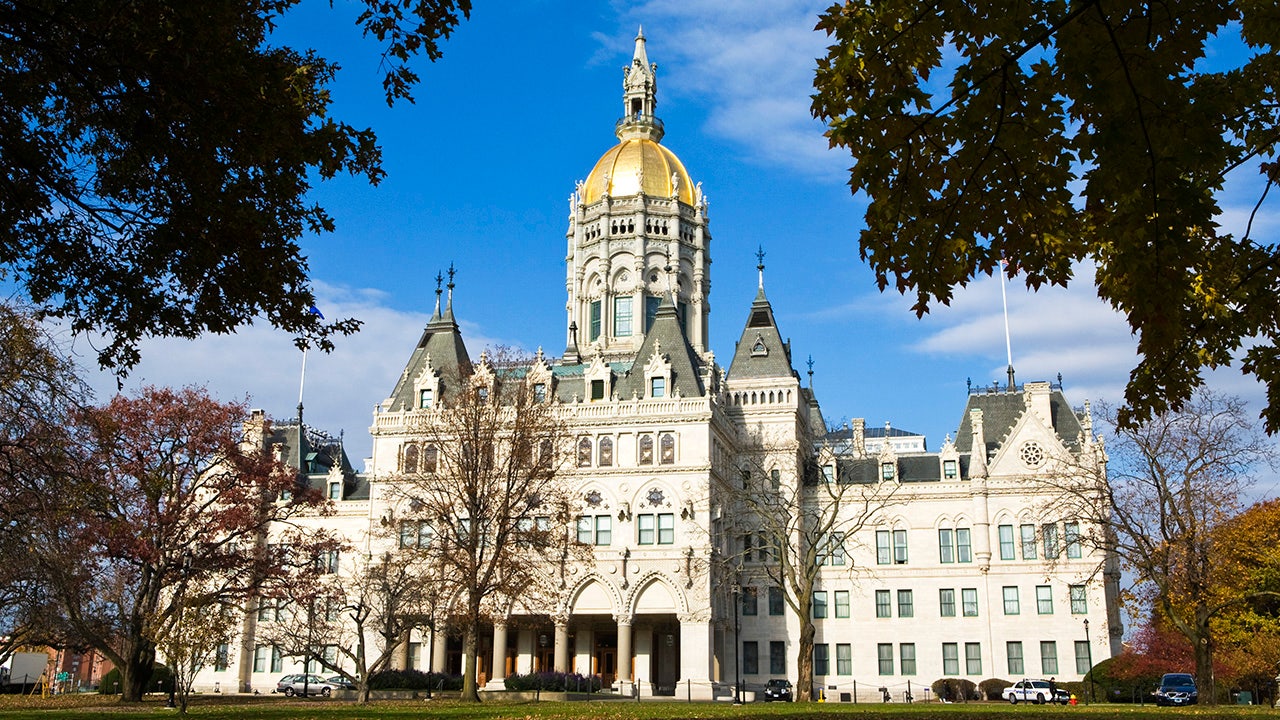 Connecticut voters will have 14 days to cast their general election ballots early and in person under a bill that cleared the state Senate early Wednesday and now heads to the governor's desk.
The Senate approved the bill by a 27-7 vote. The action comes six months after voters approved a state constitutional amendment that essentially gave the Democratic-controlled General Assembly the go-ahead to create a new, in-person early voting system. The legislation, which affects general elections, primaries and special elections held on or after Jan. 1, 2024, already cleared the House of Representatives earlier this month.
'Connecticut is finally catching up with 46 other states that currently have early voting,' said state Sen. Mae Flexer, the Democratic co-chair of the Government Administration and Elections Committee. She said the average number of early voting days in those other states is currently 22.
Connecticut's bill also allows seven early voting days for most primaries and four for presidential primaries and special elections.
On Tuesday, the Senate passed a separate elections matter, in the form of a resolution, that places a question on the November 2024 ballot about whether the state constitution should be further changed to allow for no-excuses absentee voting. Absentee ballots are currently limited to specific excuses in Connecticut, such as being out of town on Election Day, active military service or sickness, a provision added during the pandemic.
Democratic Gov. Ned Lamont has expressed support for both proposals.
State Sen. Rob Sampson, the top Senate Republican on the elections committee, voted against the two election bills, criticizing the early voting proposal in particular for being crafted without Republican input.
Sampson offered multiple amendments he said would improve the legislation and help restore voter confidence, including limiting the number of early voting days and ensuring people don't wait longer than a half-hour to vote.
Each amendment failed along partisan lines, including a much-debated proposal to require that voters present a photo identification at the polls.
'The glaring issue is this is not a bipartisan product,' Sampson said of the bill. He questioned whether a l4-day stretch of early voting was really what voters had in mind when they originally agreed to amend the constitution six months ago. He criticized the original ballot question for being too broad.
Connecticut's constitution for years has dictated the time, place and manner of elections, essentially requiring voters to cast ballots at their local polling place on Election Day unless they qualified for absentee ballots. Advocates for early voting say busy people want options for when they can cast ballots. But some critics have questioned whether the state's 169 cities and towns can find enough staff to offer 14 days of early voting.
The legislation requires every municipality to establish at least one early voting location. They may establish more if they choose.