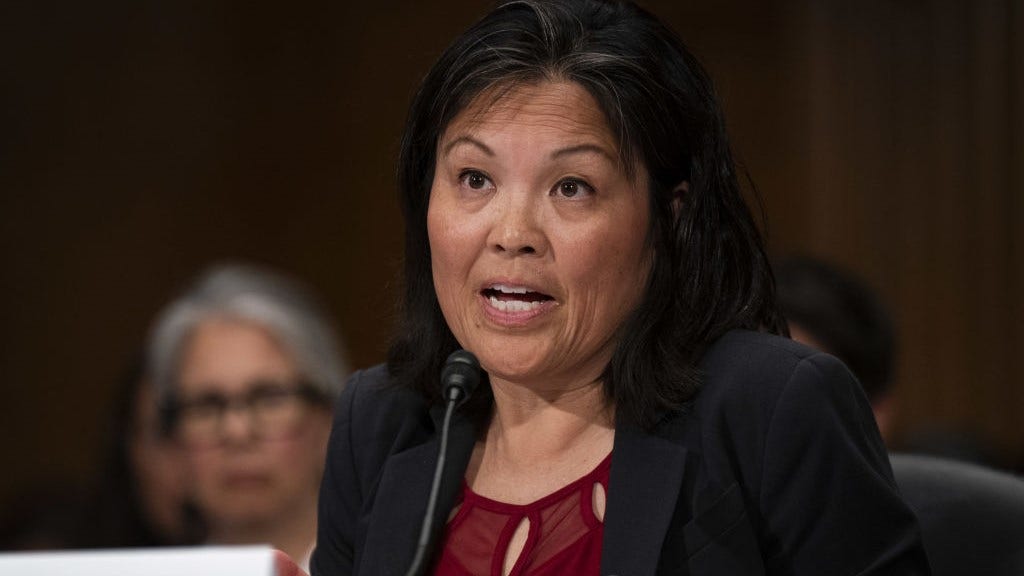 Republicans on the House Committee on Education and the Workforce are seeking answers from the Department of Labor (DOL) about what it is doing to crack down on the exploitation of unaccompanied child migrants in the workforce – after reports of an 'explosive' growth in the child labor force.
'The Committee is disturbed by recent reports about cases of illegal child labor in the United States precipitated by the surge in unaccompanied migrant children traveling across the southern border under the Biden administration's watch,' Chair Virginia Foxx, R-N.C., and Workforce Protections Subcommittee Chair Kevin Kiley, R-Calif., wrote in a letter to Acting Secretary Julie Su.
'As it is the federal agency enforcing our nation's child labor laws, we write to understand better the steps the Department of Labor…has taken to address this issue and to inquire about its ongoing coordination with other federal agencies,' they wrote.
The number of unaccompanied migrants arriving at the southern border increased dramatically from 33,239 in fiscal year 2020 to more than 146,000 in fiscal year 2021 and 152,000 in fiscal year 2022.
This year, the Biden administration was hit by a number of reports that outlined how officials ignored signs of an 'explosive' growth in the child labor force – with minors forced to work in dangerous conditions to pay back smugglers.
Child migrants who are encountered at the border are first dealt with by Border Patrol, who are part of the Department of Homeland Security, before being transferred to Health and Human Services (HHS) care.
Now lawmakers are looking at the DOL due to its connection with the enforcement of child labor laws. The lawmakers note that the Fair Labor Standards Act (FLSA) bars minors from working in hazardous occupations but say that many secure employment by presenting false ID to evade E-Verify.
'The Committee understands that, to date, DOL has done nothing to acknowledge or address this reality,' Foxx and Kiley wrote. 'Instead, it has parroted talking points and shifted the blame to Congress and employers, turning a blind eye to solutions that would prevent minors from being exploited in the first place, such as securing the border.'
They also argue that a DOL taskforce set up to tackle child exploitation 'has been completely silent on the widespread use of fraudulent work documents and how employers are expected to comply with the FLSA amidst these challenges.'
The lawmakers asked if the department plans to issue guidance that addresses the use of false ID when verifying the age of prospective employees, a list of all criminal referrals the agency has made to the Justice Department regarding labor trafficking of children, and meetings between DHS and DOL officials on the matter.
The letter comes ahead of an appearance by Su on Wednesday before the committee, where the issue is expected to be raised. The Labor Department confirmed to Fox News Digital that it has received the letter.
This post appeared first on FOX NEWS