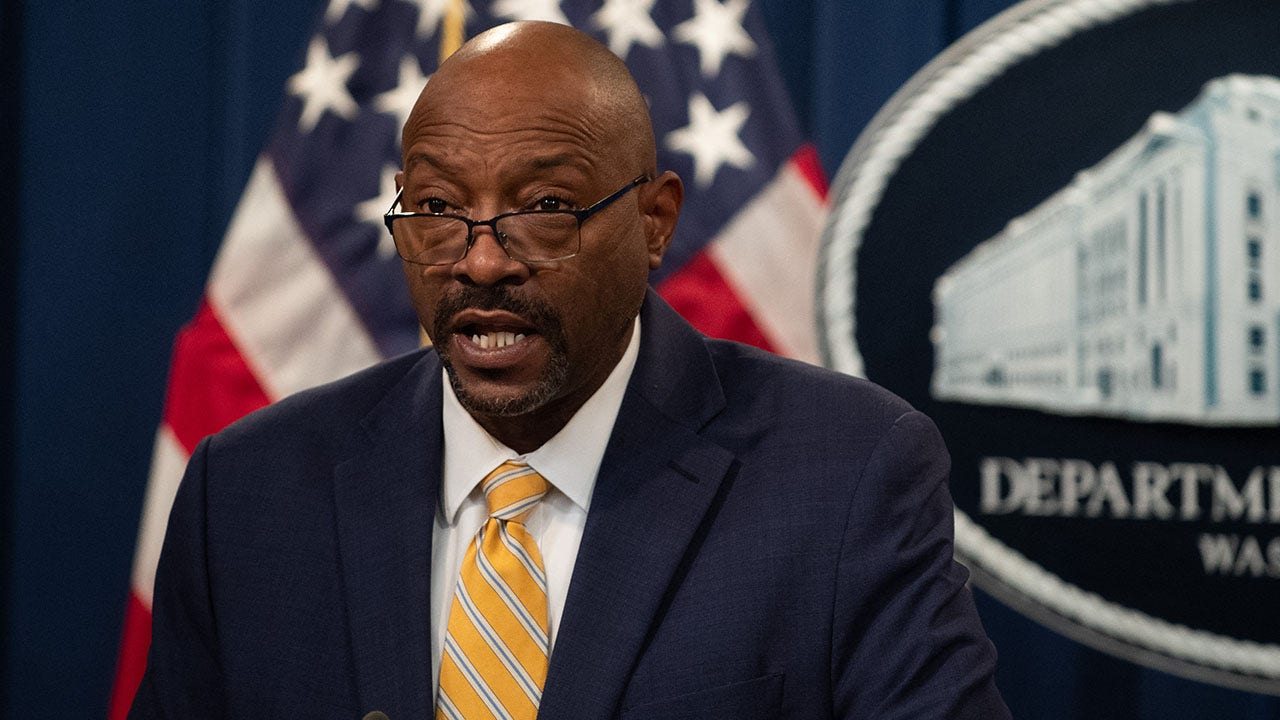 U.S. Immigration and Customs Enforcement (ICE) Deputy Director Tae D. Johnson will be retiring from federal law enforcement duties at the end of the month, after over 30 years of serving the country.
Johnson's announcement comes less than a week after U.S. Border Patrol Chief Raul Ortiz announced he, too, had decided to retire.
'After more than 30 years of dedicated service to our nation, U.S. Immigration and Customs Enforcement Deputy Direct and Senior Official Performing the Duties of the Director Tae D. Johnson will retire from federal law enforcement at the end of the month,' an ICE spokesperson said. 'Throughout his career, he has been an integral part of the mission to investigate, apprehend, and remove criminals and immigration violators from the United States and dismantle terrorist and criminal organizations that exploit our borders and lawful immigration system, serving in his current role since January 2021.'
According to the ICE website, Johnson currently oversees the day-to-day operations of agency, which falls under the Department of Homeland Security, leading about 20,000 employees consisting of 6,800 criminal investigators in Homeland Security Investigations and 6,000 officers in the Enforcement and Removal Operations (ERO).
Before leading the day-to-day, Johnson served in multiple roles in ERO, including Deputy Executive Associate Director. In the role, Johnson oversaw and direct the coordination of arresting and removing illegal aliens who posed a threat to communities and jeopardized the integrity of the nation's immigration laws.
The outgoing director earned a bachelor's degree from Salisbury University and kicked off his federal career in Salisbury, Maryland in 1992 with the former Immigration and Naturalization Service (INS) as a co-op student trainee.
Secretary of Homeland Security Alejandro N. Mayorkas issued a statement regarding Johnson's retirement, saying he was grateful for his service to ICE, the department and the nation.
'Mr. Johnson has been an integral member of ICE's leadership team through multiple administration,' the secretary said. 'I have personally benefited from his frank assessments, solid judgment, and his deep expertise drawn from decades of experience. I offer my heartfelt congratulations to Tae for more than 31 years of dedicated service. The Department is grateful for his service and sacrifice, and that of his family who has served alongside him.'
This post appeared first on FOX NEWS