The equal-weighted S&P 500 ($SPXEW) continues to advance above its key 50-day moving average which it broke above following last Friday's broad based rally in the markets. Friday's downtrend reversal took place after May's employment data delivered a positive report with job openings rising higher than expected while wage gains were modest. The report helped reduce fears of a recession amid signs of corporate job growth while low wage gains underscored the possibility of a more accommodative Fed.
Cyclical stocks gained on the news, as the hint of possible economic expansion pushed Materials, Industrials and Discretionary stocks higher while Small Caps gained the most amid a rally in Bank stocks. I highlighted this marked shift in my Sunday MEM Edge Report as a broadening out among participation is very constructive for the possibility of a more sustained uptrend in the markets.
DAILY CHART OF S&P 500 EQUAL WEIGHTED INDEX ($SPXEW)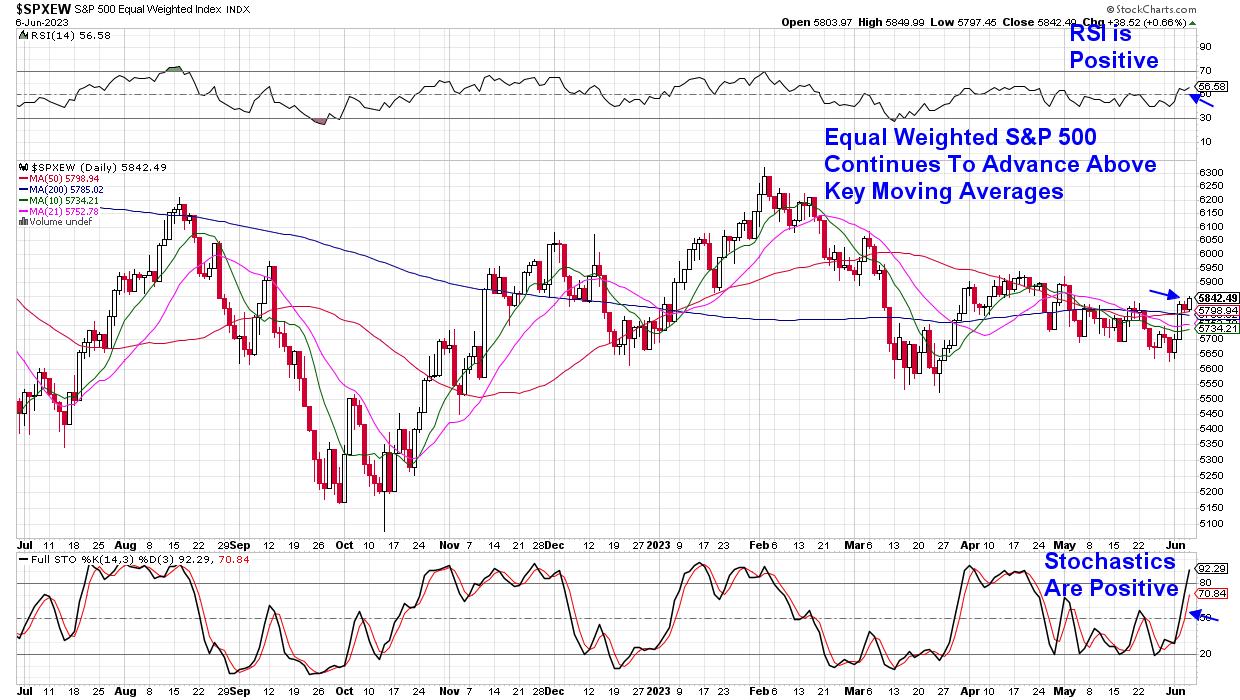 Today we've seen a continuation of last week's broadening out into areas beyond Technology and mega-cap FAANMG names. Most pronounced has been the continuation rally in Small Cap stocks. While a portion of the gains can be attributed to the recent rally in Bank stocks – Financial Service stocks account for 13% the Russell 2000 – other areas in small cap stocks are also on the move. The biggest gainers today were beaten down Retailers with other cyclical areas such as Industrials not far behind.
DAILY CHART OF RUSSELL 2000 ETF (IWM)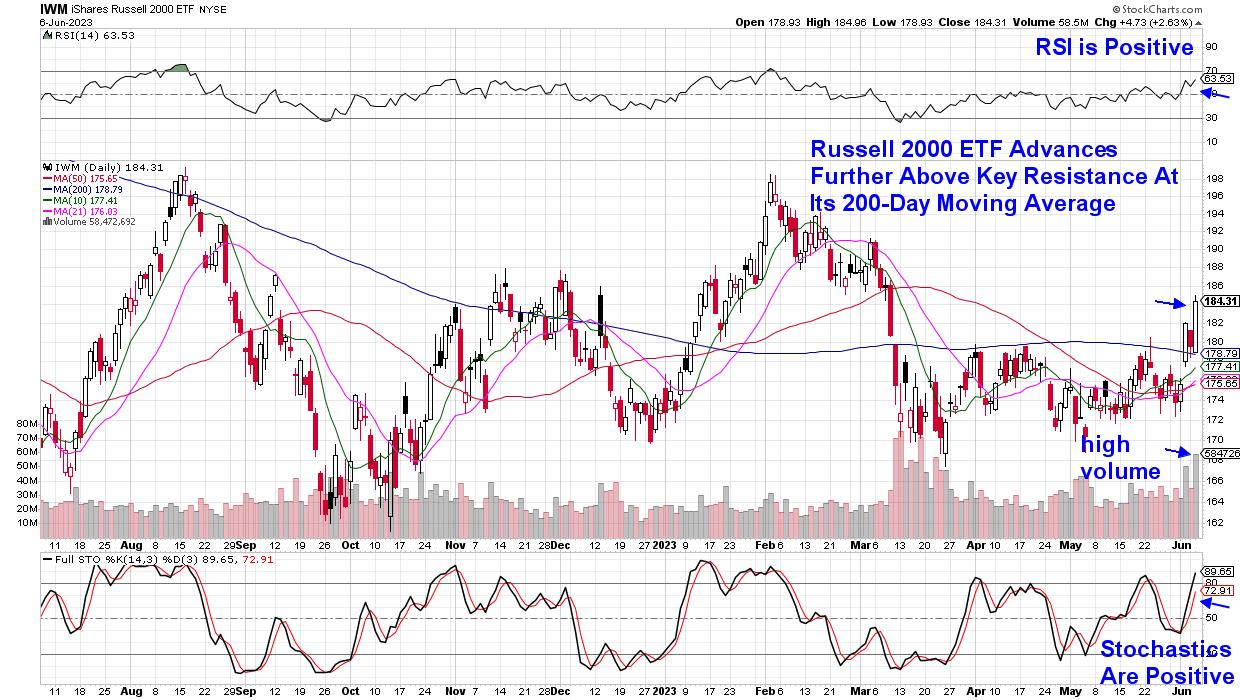 One characteristic of a move into Small Cap stocks is that it signals a risk-on appetite among investors which is a positive. While these smaller stocks can produce outsized returns when sparked, they're more volatile than larger, more liquid names so tight stops are strongly recommended on any new positions.
My twice weekly MEM Edge Report will be adding several new stocks to our already broad Suggested Holdings List tomorrow. These fundamentally sound companies with attractive charts can be accessed by using this link here and trialling my report for a nominal fee. You'll have immediate access to recent reports as well as my Watch List of stocks getting ready to move higher. I hope you'll take advantage of my special offer so you can take advantage of the current rotation as it continues to take shape.
Warmly,
Mary Ellen McGonagle, MEM Investment Research