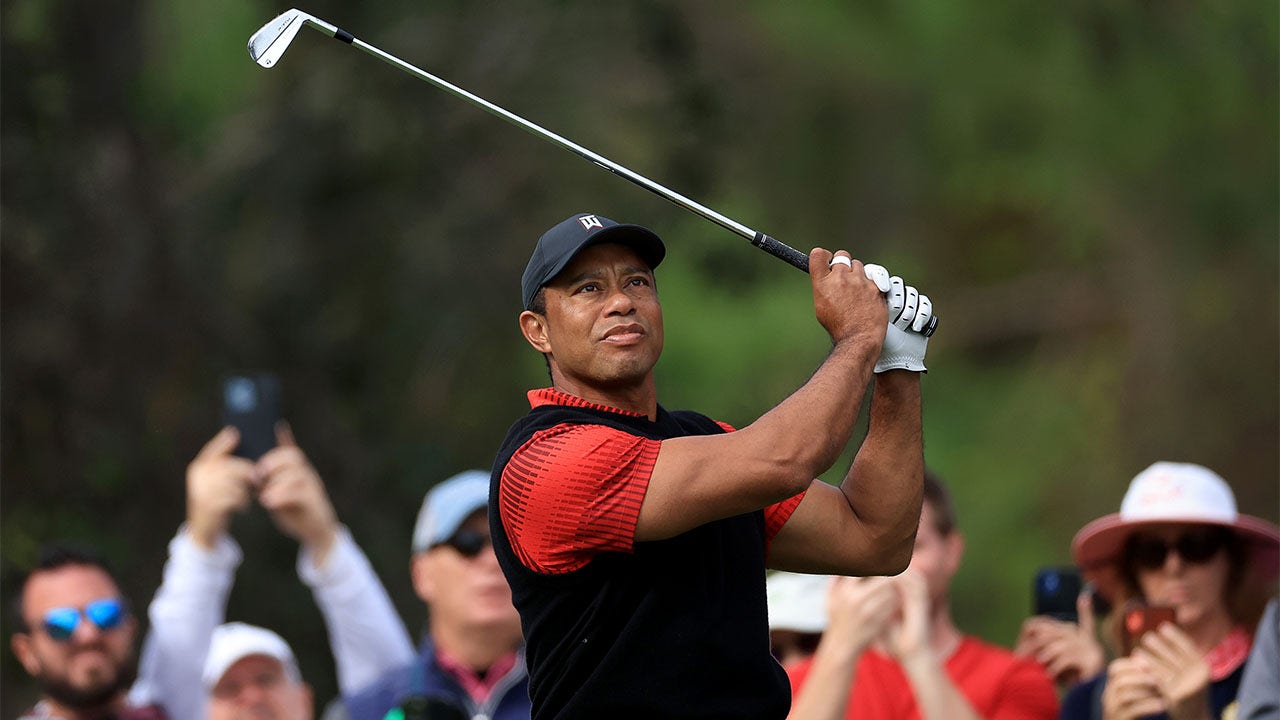 WASHINGTON, D.C. – Senators on Capitol Hill expressed concerns over the PGA Tour's merger with Saudi-backed LIV Golf, particularly over human rights in the Middle Eastern nation.
'I was really sickened by it. I thought the PGA was taking a principled stand,' Sen. Tim Kaine told Fox News. 'When I saw the news yesterday, I was really disappointed because it seems they set aside all the human rights objections that they had and just decided 'okay, well, we can make more money if we go a different direction."
WATCH: SENATORS SOUND OFF ON SAUDI ARABIA'S HUMAN RIGHTS RECORD AFTER PGA-LIV MERGER
'Values don't have price tags, and you out to stand for your values,' the Virginia Democrat added.
Sen. Richard Blumenthal called ther merger 'craven, blatant sportswashing.'
'I am disappointed and even outraged by the PGA's sellout,' the Connecticut Democrat said. 'The PGA out to be ashamed, and it's leadership, frankly, has lost all credibility, certainly all moral authority.'
The PGA Tour, a nonprofit, and LIV announced the surprise merger Tuesday, ending months of intense litigation. Activists and a bipartisan swath of lawmakers criticized the agreement over Saudi Arabia's human rights record, while others, including former President Trump and Phil Mickelson, praised the deal.
Sen. Josh Hawley, a Missouri Republican, said he wants to see the details of the agreement and ensure 'there are no antitrust concerns.' Blumenthal also questioned whether there was an antitrust violation and said Congress may have an oversight role.
Sen. JD Vance referenced how Trump predicted the LIV-PGA merger.
'The real story here is that the PGA engaged in moral preening about Saudi Arabia for a year before eventually getting in bed with them because the money was good,' the Ohio Republican said. 'They probably cost their own players a lot of money, and they certainly made their brand look completely foolish.'
LIV has drawn criticism from human rights activists as well as 9/11 families over the golf organization's backing from Saudi Arabia's Public Investment Fund. 9/11 Families United Chair Terry Strada said 'PGA Tour leaders should be ashamed of their hypocrisy and greed' since the U.S.-based golf group aligned itself with victims of the Sept. 11 terror attacks while fighting with LIV.
'The concerns I have are centered around all of the human rights abuses from the Saudis,' Sen. Marsha Blackburn told Fox News. 'That should concern everyone.'
Vance pointed out that, while he doesn't 'like the Saudi Arabians in a lot of ways,' the U.S. government considers the Middle Eastern nation an important ally.
'They own a lot of oil and we can't deny that fact,' he told Fox News. 'If we want to completely prevent people from doing business with the Saudi Arabians, the U.S. government should maybe be first in line.'
Click here to see more interviews with lawmakers.
Isabelle McDonnell contributed to the accompanying video.
This post appeared first on FOX NEWS