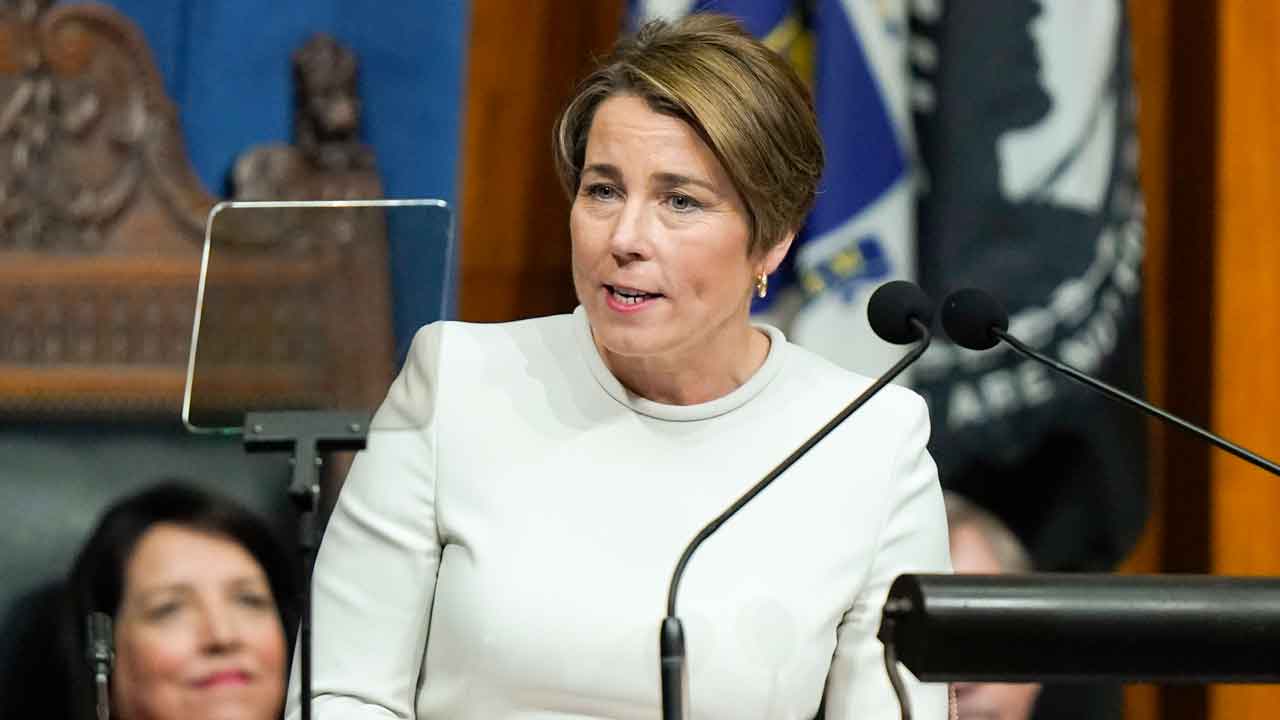 Massachusetts is launching what Gov. Maura Healey described Tuesday as the nation's 'first green bank dedicated to affordable housing' — an effort to address two of the state's top challenges: grappling with the effects of climate change and easing a dire housing market.
The goal of the $50 million Massachusetts Community Climate Bank is to increase investment in the reduction of greenhouse gas emissions from the building sector, focused in large part on affordable and public housing developments, said Healey, a Democrat.
'Other states have started climate banks. Ours, though, is the country's first climate bank that is dedicated to housing — affordable housing in particular. That is the primary focus,' she said at a Statehouse press conference. 'We're centering environmental justice for folks hit hardest by the climate impacts and high energy costs.'
In Massachusetts, buildings account for more than 25% of greenhouse gas emissions — a number that rises to about 70% in the state's larger, densely-populated cities, Healey said.
The goal of the fund is to help 'decarbonize' buildings using a number of strategies, from adding heat pumps and high efficiency appliances to rehabbing older housing complexes by upgrading windows and walls and adding solar panels.
Healey, who has said reducing the state's carbon emissions is one of her administration's priorities, said the initial $50 million will help the state to attract additional federal and private funds and could help generate thousands of jobs.
Boston Mayor Michelle Wu, also a Democrat, said it's important not to address climate change in isolation, but to see it as part of a range of challenges facing Boston and the state in general.
'Fossil fuel-free housing is one of those critical intersections where climate, quality of life, health equity and economic justice meet,' Wu said, adding that Boston is one of the cities where buildings account for about 70% of greenhouse gas emissions.