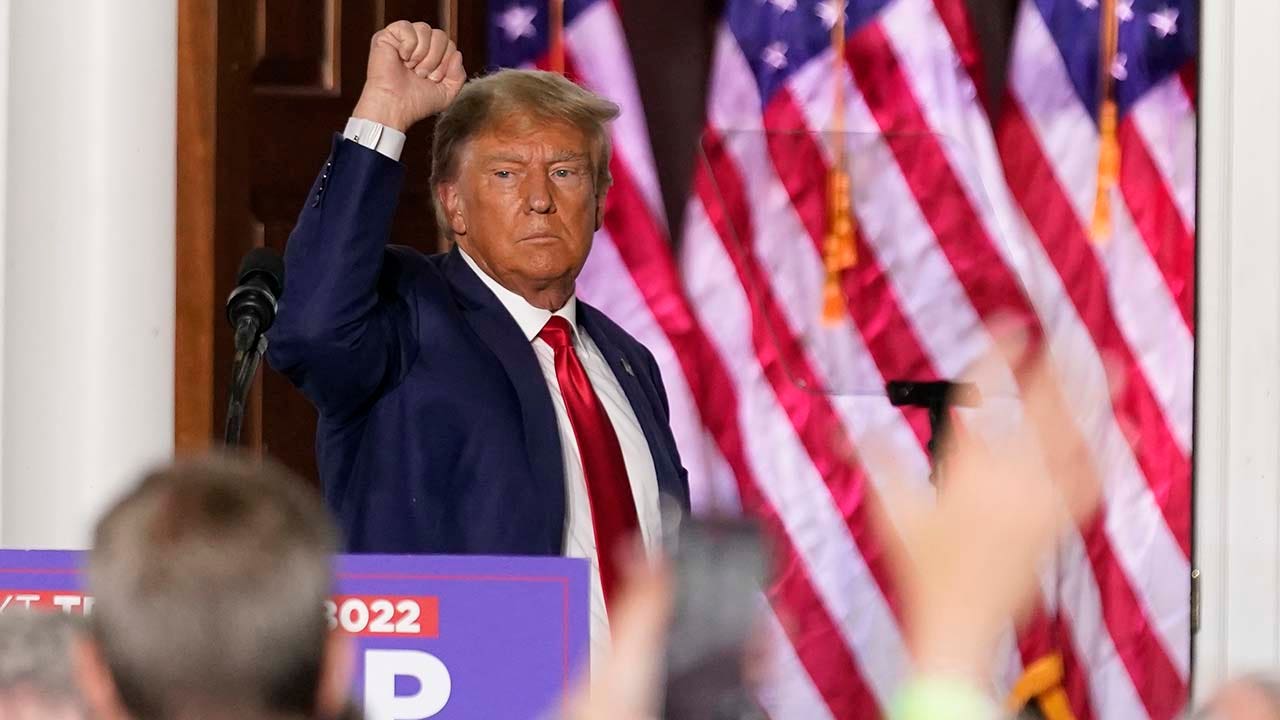 The Department of Justice (DOJ) filed a protective order to prevent former President Donald Trump from releasing classified documents that will be shared with his lawyers amid his Mar-a-Lago records indictment, The Hill reported.
According to the motion, which was obtained by The Hill, the documents Trump has 'include information pertaining to ongoing investigations.'
The motion, which is pending review from Judge Bruce Reinhart, would prevent Trump from accessing the 31 classified documents except in the presence of his lawyers
'Defendants shall only have access to Discovery Materials under the direct supervision of Defense Counsel or a member of Defense Counsel's staff,' the motion said. 'Defendants shall not retain copies of Discovery Material.'
'Defendants may take notes regarding Discovery Materials, but such notes shall be stored securely by Defense Counsel,' the motion added.
Trump was indicted on 37 federal counts this month after Special Counsel Jack Smith investigated his alleged improper handling of documents at his club, Mar-a-Lago, in Palm Beach, Florida.
The former president is accused of intentionally retaining classified documents after federal investigators issued a subpoena summoning him to return them. The specific charges include conspiracy to obstruct justice, false statements and willful retention of national defense information.
The Mar-a-Lago indictment claimed that Trump's alleged actions 'could put at risk the national security of the United States, foreign relations, the safety of the United States military, and human sources and the continued viability of sensitive intelligence collection methods.'
Trump called the indictment a 'political hit job' by President Joe Biden, commenting on Truth Social ahead of his Miami court appearance this week.
'ONE OF THE SADDEST DAYS IN THE HISTORY OF OUR COUNTRY. WE ARE A NATION IN DECLINE!!!' Trump wrote.