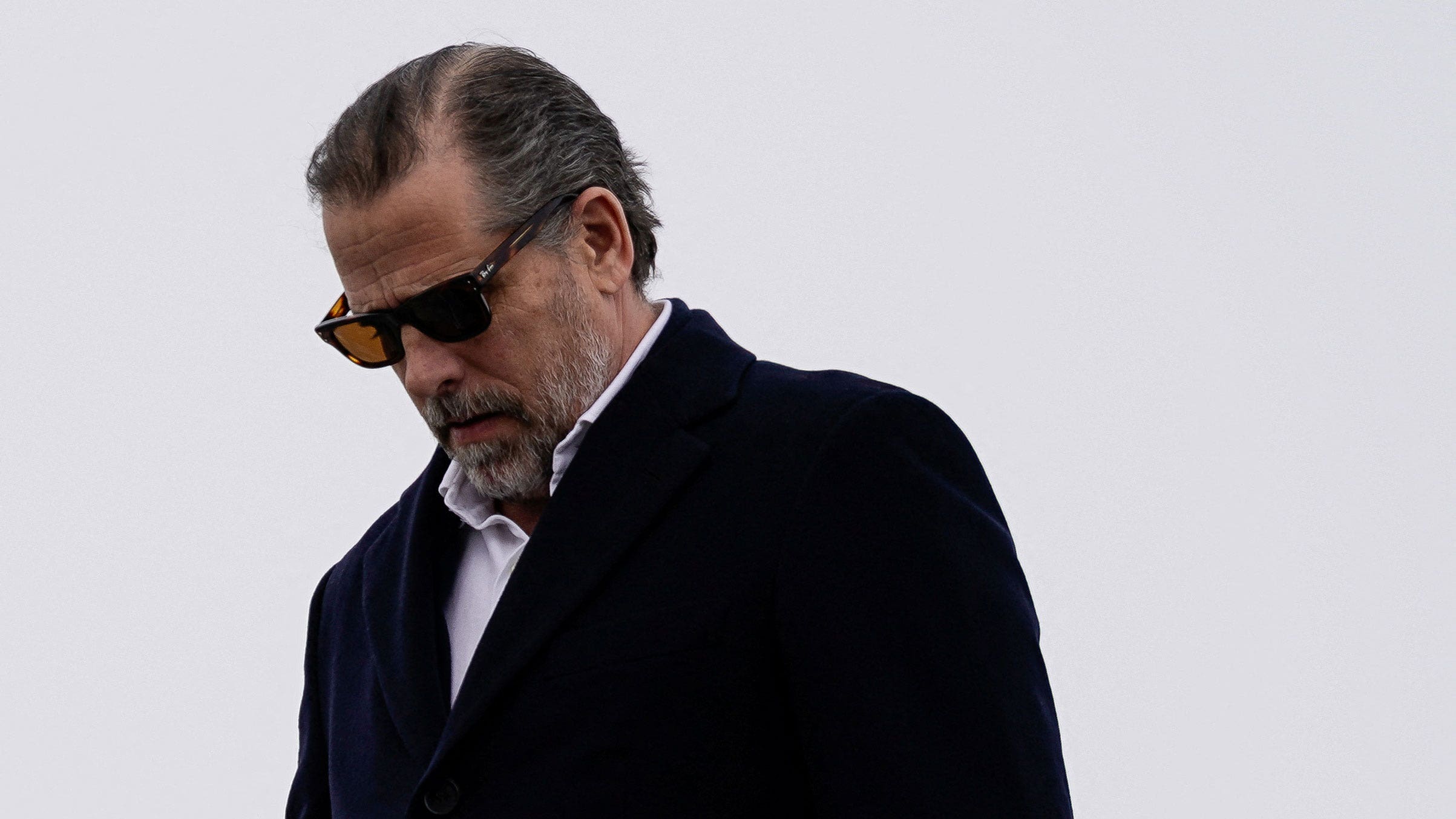 Hunter Biden, the 53-year-old son of President Joe Biden, was deposed in his fiery child support case in Little Rock, Arkansas, on Friday.
Lunden Roberts, mother of 4-year-old Navy Joan Roberts, had made an agreement with the president's son regarding paternity and child support payments in 2020. Roberts gave birth to Navy in August 2018, filing a paternity suit less than a year later.
A judge ruled that Biden was Navy's father 'with near scientific certainty' in January 2020.
Roberts, who is a former stripper, was present in Friday's courtroom session — a move that a Daily Mail source described as 'highly unusual'.
'Attending Hunter's deposition would have been a strategic choice and perhaps a head game,' the source told the Daily Mail. 'And why not? It's harder for most people to be untruthful about a person in their presence.'
Biden has been paying the mother $20,000 a month, which he seeks to lower. Last month, the judge chided both parties for making such slow progress on the years-long legal dispute.
'I expect this case to move,' Independence County Circuit Judge Holly Meyer said. 'So, get it done.'
Meyer had also criticized Biden's team for heavily redacting files about his financial history, saying 'the ability to redact is somewhat being abused' during a May hearing.
Roberts' legal team is also fighting for the child to use Biden's surname.
'The Biden name is now synonymous with being well-educated, successful, financially acute, and politically powerful,' Roberts' attorneys wrote in a motion in December. Biden's attorney then demanded proof that the name change was in the child's best interest.
Roberts' attorneys reportedly filed a motion of contempt against Biden, claiming that he is not being honest about his income.
According to the Northwest Arkansas Democrat-Gazette, Meyer ordered both parties to appear in court on July 10, giving Biden a chance to address questions about his financial situation and defend himself from accusations.
Roberts attorney Clint Lancaster reportedly said that he is seeking criminal contempt against Biden, meaning that the president's son could possibly face jail time, according to the Democrat-Gazette.
Fox News Digital's Danielle Wallace and David Spunt contributed to this report.