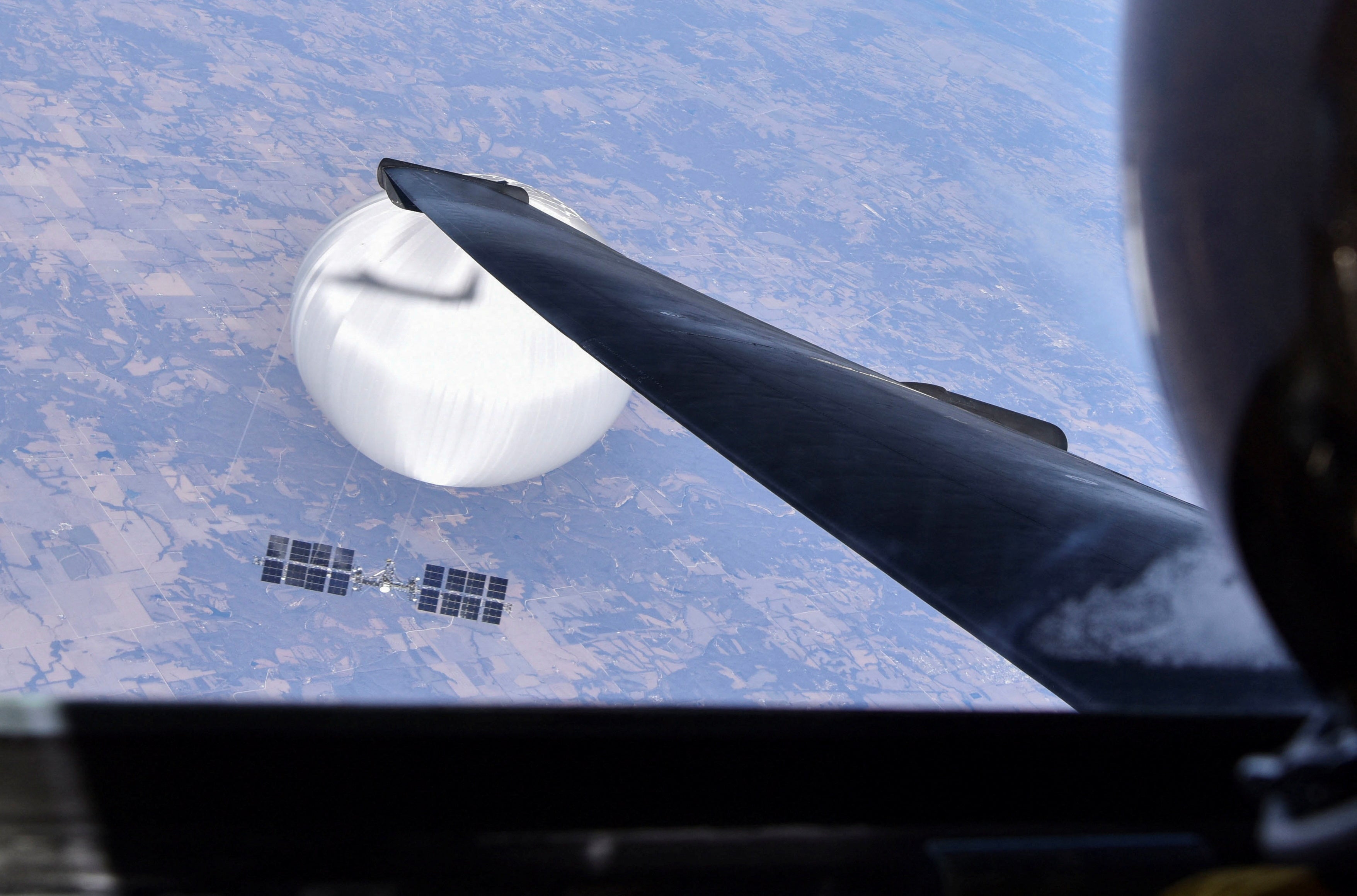 President Biden on Saturday claimed that a Chinese spy balloon that drifted across the U.S. and caused a major international incident was 'more embarrassing than it was intentional' by the communist regime.
The president also said he hopes to talk to China's President Xi Jinping about how the U.S. and Beijing can 'get along.'
Biden was asked whether Secretary of State Antony Blinken can ease tensions with China as part of his trip to the country. Biden, in response, raised the issue of the balloon, which flew over the U.S. in February until it was shot down off the coast of South Carolina.
'China has some legitimate difficulties unrelated to the United States, and I think one of the things that balloon caused was not so much that it got shot down, but I don't think the leadership knew where it was, knew what it was in it and what was going on,' he said.
'I think it was more embarrassing than it was intentional,' he said.
The incident led to intense criticism of the administration from a number of Republicans, who said it should have been shot down much earlier, and caused Blinken to postpone a planned trip to China. The administration had cited safety concerns about shooting down the heavy object over populated areas.
An NBC News report in April said that the spy balloon was able to gather intelligence from several sensitive American military sites. The Pentagon later said it could not confirm that there was any real-time transmission of data. The Chinese have said that the balloon's movements were accidental.
This week, more than a dozen Republican senators wrote to President Biden, complaining that the administration has not yet given a public account of the spy balloon incident's 'flagrant violation of U.S. sovereignty.'
'While four months have passed since a Chinese surveillance balloon was allowed to fly across the United States, your administration has yet to provide the American people a full accounting of how this spy platform was allowed to traverse across sovereign U.S. territory, what the balloon carried, and what it collected during its mission,' the lawmakers said.
On Saturday, Biden said he hoped to meet with Xi and discuss areas of potential cooperation between the two countries.
'I'm hoping over the next several months, I'll be meeting with Xi again and talking about legitimate differences we have but also how there are areas we can get along.'
Last week, the administration confirmed that China had been working to increase its spying efforts in Cuba, calling it an 'ongoing issue' that predates Biden, after saying that reports that Beijing had secured a deal to build a new spy base on the island 90 miles from the U.S. were inaccurate.
This post appeared first on FOX NEWS