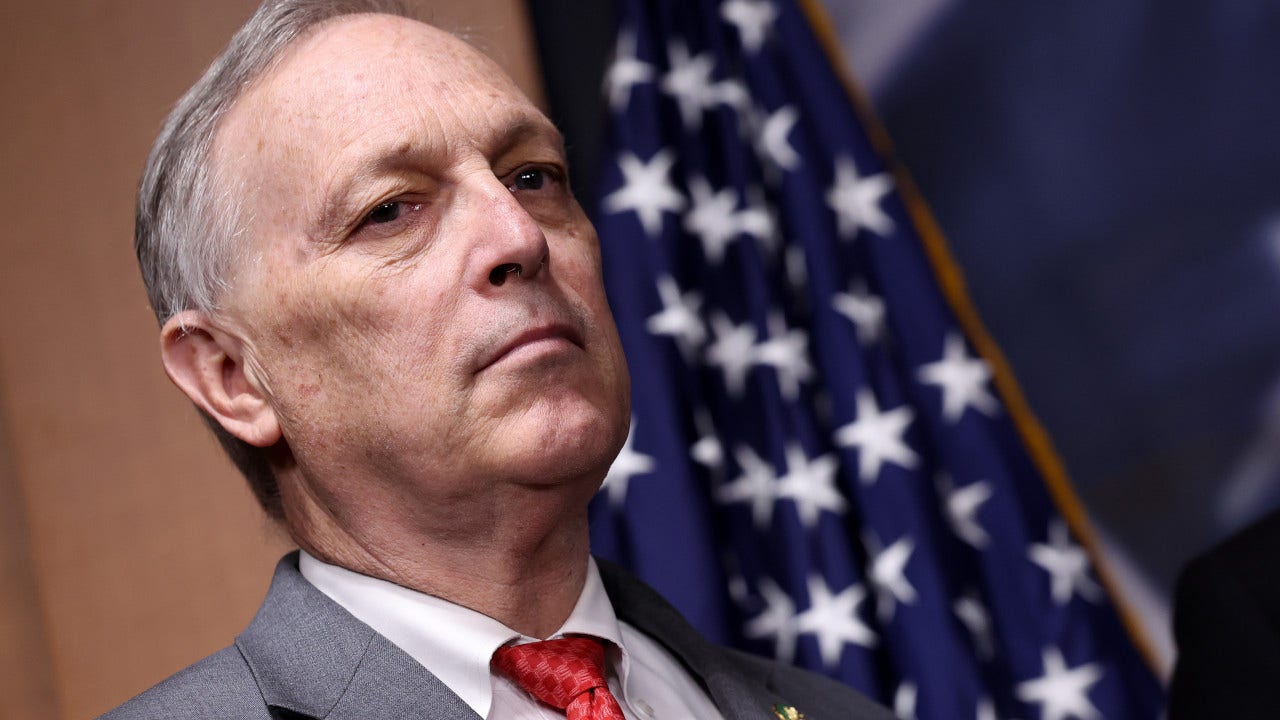 FIRST ON FOX: The co-chair of the House Border Security caucus is raising the alarm about reports of 'unattended' ports of entry at the northern border with Canada – even as migrant encounters have increased significantly in recent years.
'We are concerned with recent reports from concerned citizens and members of the public that ports of entry (POEs) along the United States' border with Canada are being left open and unattended for extended periods of time,' Rep. Andy Biggs, R-Ariz., said in a letter to DHS Secretary Alejandro Mayorkas and acting Customs and Border Protection (CBP) Commissioner Troy Miller.
'This information accompanies publicly available reporting on increases in illegal border crossings along the Northern border, including by foreign nationals from countries in Asia and the Middle East,' he said, along with Reps. Matt Rosendale, R-Mont., and Tom Tiffany, R-Wis.
There have so far been over 98,000 migrant encounters at the northern border this fiscal year, after 109,535 encounters in FY 2022. While only a fraction of the millions encountered at the southern border, it marks a sharp increase from the 27,000 encountered in FY 2020. The border, which is 5,525 miles, only has 115 ports of entry.
Biggs said that his sources have indicated that CBP agents and staff 'may have been instructed to open POEs for periods up to 24 hours per day, and citizens are concerned about the long periods of time when POEs are open without sufficient supervision or surveillance by CBP personnel.'
As part of the House's oversight duties, Biggs asks for information about hours of operation for ports, as well as information about staffing levels and documents related to the opening hours of ports of entry at the northern border.
In a statement to Fox, Biggs said that Americans 'deserve to know why their borders are not being secured.'
'Now that the Biden Administration has dismantled our southern border security, they have moved to dismantle our northern border security,' he said. 'It's unconscionable to hear that the Biden Administration would authorize inadequately supervised or even completely unmanned ports of entries. The American people deserve to understand the extent of this problem. There are numerous recent intelligence reports revealing that the northern border is experiencing an unprecedented surge in illegal border crossings—including by foreign nationals from terror-prone countries.'
The northern border was at the center of a new agreement with Canada in March that means that migrants who attempt to cross illegally between ports will be returned as part of an effort to deter illegal migration at the border. It updates a 2004 Safe Third County Agreement, which did not deal with illegal immigration.
Earlier this year, Fox News reported that Border Patrol was appealing for volunteers to deal with the surge, which was attributed to 'Mexican migrants with no legal documents.' One sector reported an 856% increase in encounters at the border.
Meanwhile, House Republicans have launched a Northern Border Security Caucus to come up with solutions to the ongoing challenges faced at the often overlooked border.
This post appeared first on FOX NEWS