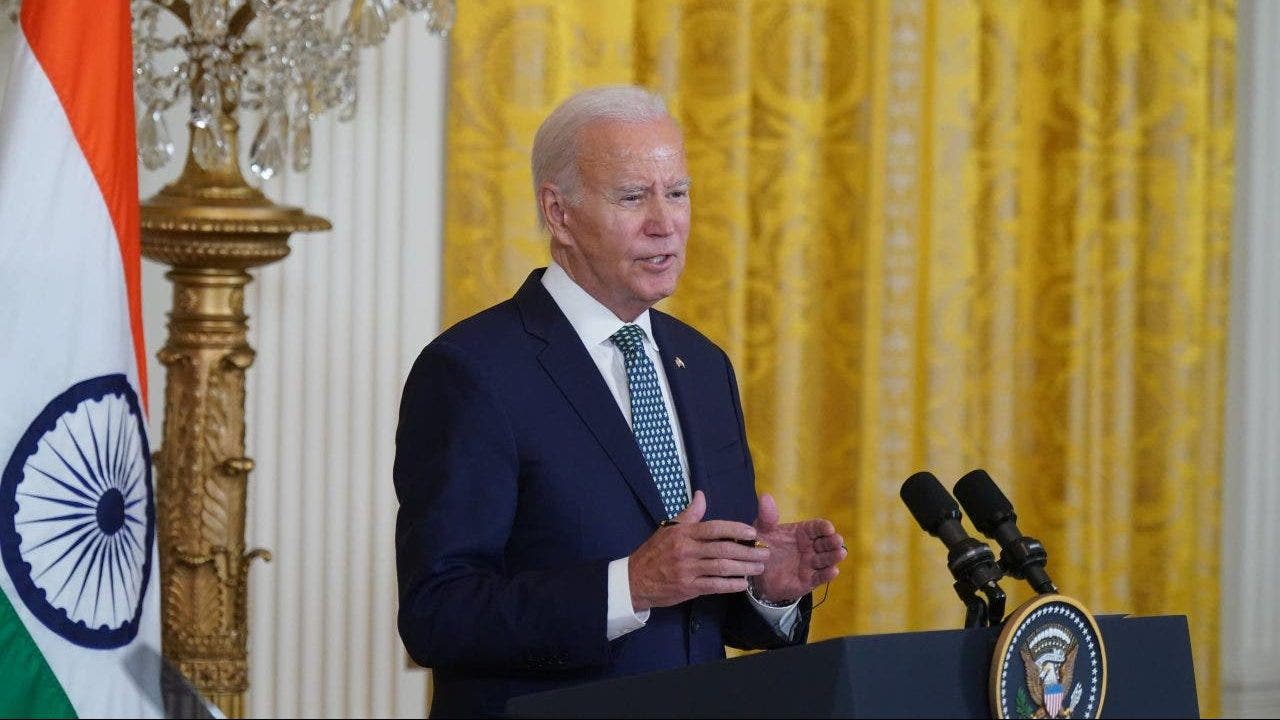 President Biden doubled down on his accusation that China is being ruled by a dictatorship.
Biden was asked about his use of the term 'dictator' on Thursday during a question period with Indian Prime Minister Narendra Modi.
Asked whether referring to Chinese President Xi Jinping as a dictator complicates the U.S. relationship with the People's Republic of China, Biden said, 'The answer to your [question] is 'no.''
'When we're talking to our allies and partners around the world, including India, we let the idea of my choosing and avoiding saying what I think is the facts with regard to the relationship with India, with China, is just not something I'm going to change very much,' Biden said.
The president went on to claim that the U.S. and China continue to maintain a good relationship, citing U.S. Secretary of State Antony Blinken's visit to the country last week.
'I believe that and I've said this for some time, that the hysteria about the relationship with China is collapsing and moving, etc., etc. We had an incident that caused some confusion, you might say,' Biden said. 'But Secretary Blinken had a great trip to China. I expect to be meeting with President Xi sometime in the future, in the near term. And I don't think it's had any real consequence.'
During a fundraiser in California on Tuesday night, Biden said Xi was embarrassed after the U.S. Air Force shot down the Chinese spy balloon.
'The reason why Xi Jinping got very upset in terms of when I shot that balloon down with two box cars full of spy equipment in it was he didn't know it was there,' the president said. 'That's a great embarrassment for dictators when they didn't know what happened.'
China responded Wednesday to Biden's comments, criticizing the remark as 'extremely absurd and irresponsible.'
'The U.S. remarks are extremely absurd and irresponsible. It is a blatant political provocation,' Foreign Ministry spokesperson Mao Ning responded at a daily briefing on Wednesday. 'China expresses strong dissatisfaction and opposition.'
Fox News' Lawrence Richard contributed to this report.
This post appeared first on FOX NEWS