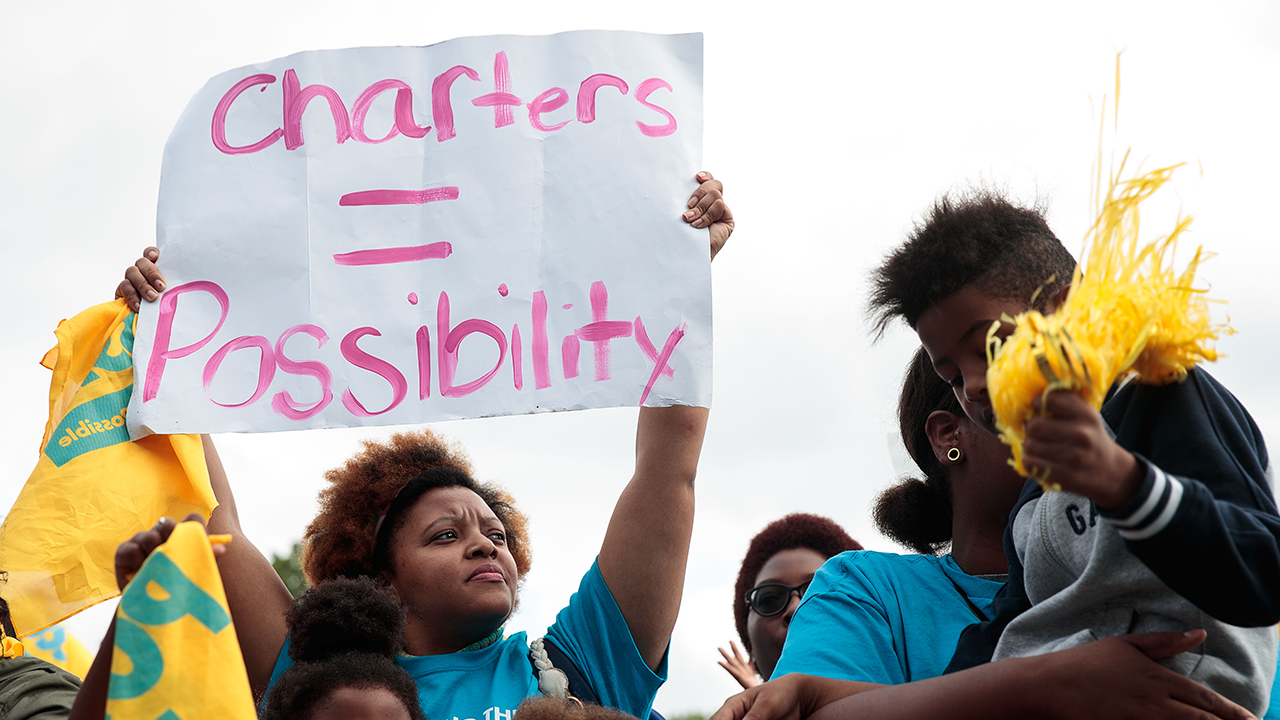 The latest progress report on our nation's schools shows that charter schools are outperforming when compared with their public school counterparts.
The non-partisan, a-political study from the Center for Research on Education Outcomes at Stanford University has compared standardized state math and reading test results between the two types of schools since 2009. That first study found that public district schools outperformed charter schools, four years later they tied but now, academically, charter school students do better.
'Students who are enrolled in charter schools get more learning in a year's time in both reading and mathematics than they would have gotten had they gone to their local district schools,' says Dr. Macke Raymond, an author of the report. 'To have so many thousands of schools each getting a little bit better to create this trend line was really quite a revelation.'
Measured in time, those test scores suggest charter school students outperform public school students by 16 added days of learning in reading and 6 more days in math.
'That is a huge move that translates to more than two extra weeks of school,' says Raymond. 'Imagine having your child go to school two extra weeks every year, year in, year out. That accumulates.'
Network charter schools – also known as charter management organizations that typically manage multiple schools – did even better, with their students gaining 27 extra days of reading and 23 days in math. Their gains improve over time.
By their fourth year in their charter school, the report claims their students show '45 days stronger growth in reading than their (public school) peers and 39 additional days of learning per year in math'. Gains are especially strong for low income, black and Hispanic students who 'advance more than their TPS(traditional public school) peers by large margins'. The CREEDO report calls those 'gap busting' schools because they largely eliminate the learning disparity between white and minority students. It says:
'Perhaps the most revealing finding of our study is that more than 1,000 schools have eliminated learning disparities for their students and moved their achievement ahead of their respective state's average performance. We refer to these schools as 'gap-busting' charter schools.'
The report provides fuel for parents fighting for school choice against teacher unions – which claim charters damage public schools. The report found however, charters – contrary to union claims — do not skim higher achieving white students – but in fact enroll more students of color than neighboring public schools.
Raymond says parents should try non-profits like 'Great Schools' which rates the best performing schools in a given neighborhood.
This post appeared first on FOX NEWS