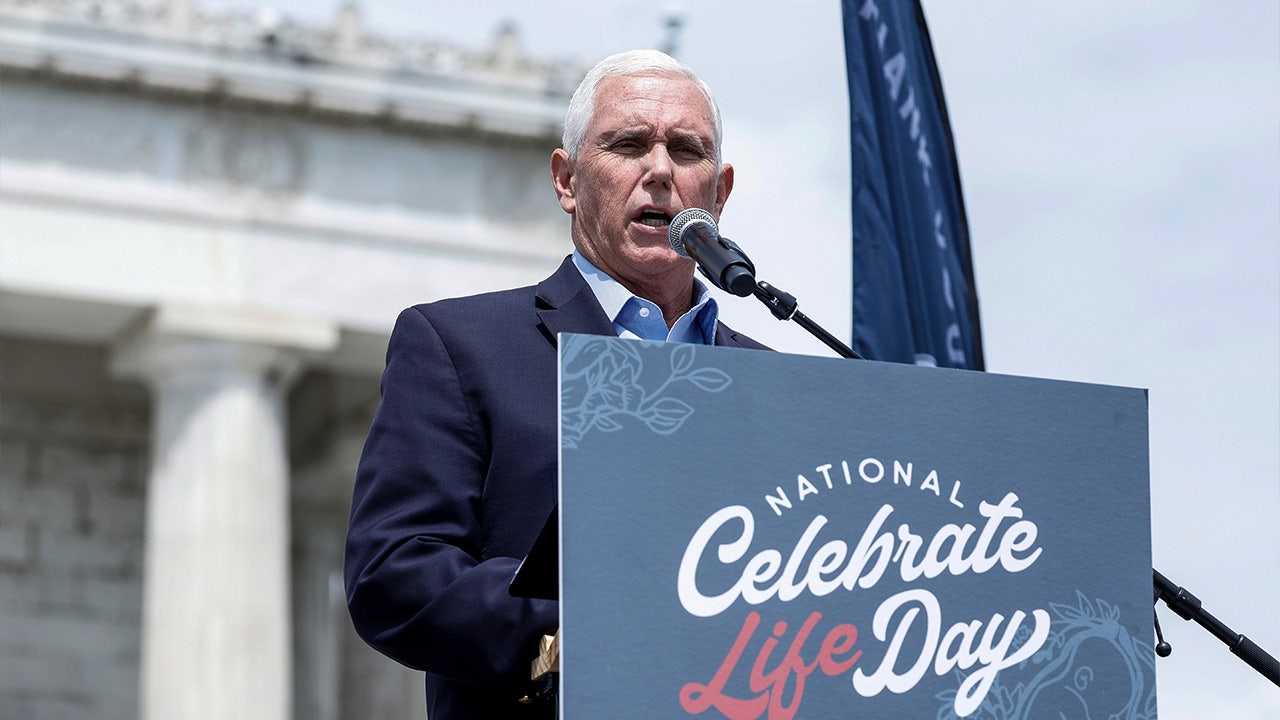 Former Vice President Mike Pence celebrated the one-year anniversary of the fall of Roe v. Wade on Sunday, and vowed to push a national 15-week abortion ban if he is elected president.
Pence made the comments during an appearance on 'Fox News Sunday,' one day after the anniversary of last year's landmark Supreme Court decision that allowed states to regulate abortion.
'I'm pro-life and I don't apologize for it, and this weekend we're celebrating a historic victory, when one year ago the Supreme Court of the United States sent Roe v. Wade to the ash heap of history,' Pence said. 'I couldn't be more proud of the some 20 states that advanced protections for the unborn and support for women facing crisis pregnancy.'
Host Shannon Bream confronted Pence with polling showing that a large majority of Americans are opposed to a blanket national ban on abortion. Pence called on every candidate for the 2024 Republican presidential nomination to commit to pushing a 'minimum standard' of a 15-week abortion ban if they are elected.
'That would align American law with most of the countries in Europe that literally ban abortion after 12 to 15 weeks,' Pence said. 'Our laws at the national level today are more aligned with North Korea, China and Iran than with other Western countries in Europe.'
'A decisive majority of Americans would support legislation that bans abortion after unborn children are capable of pain at the 15-week mark,' he continued. 'We cannot rest or relent until we restore the sanctity of life to the center of American law.'
Pence was among many politicians on both sides of the aisle to mark the anniversary of Roe v. Wade's fall this weekend. Former President Donald Trump spoke at the Faith & Freedom Coalition Gala in Washington, D.C., on Saturday, and claimed to be 'the most pro-life president' in U.S. history.
'From my first day in office, I took historic action to protect the unborn, very historic. Nobody else did anything near what we did,' he said.
Vice President Kamala Harris also posted a video this weekend in which she marked the one-year anniversary of the end of Roe v. Wade, claiming it was a tragedy for women's rights.
'One year ago, the United States Supreme Court took a constitutional right from the people of America,' she wrote. 'Today, we stand with the majority of Americans who believe the right to choose is fundamental.'
This post appeared first on FOX NEWS