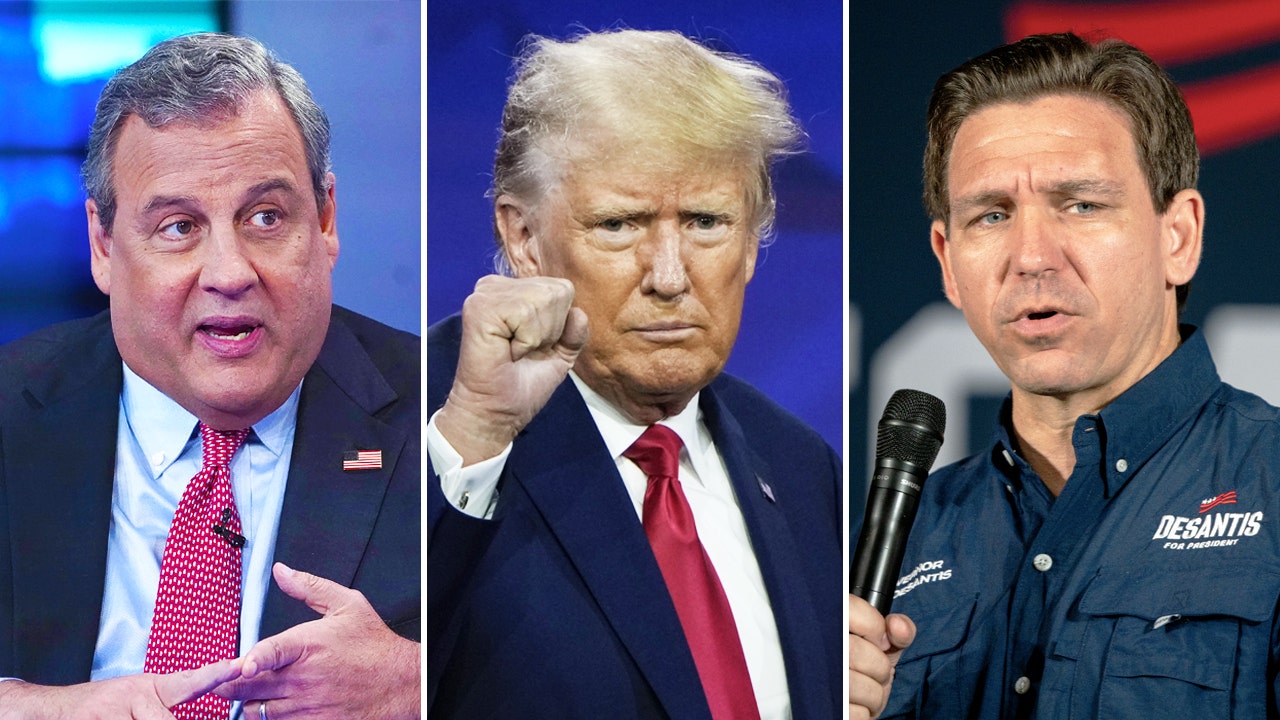 Former President Donald Trump is extending his lead over Florida Gov. Ron DeSantis in New Hampshire, with newcomers in the 2024 Republican primary for president also earning support from voters in the state, according to a new poll.
The Saint Anselm College Survey Center poll, released Tuesday, gathered responses from 1,065 registered Granite State voters from June 21 – 23 and found that Trump sits at 47% support from voters in the state.
Following Trump, DeSantis received 19% support, former New Jersey Gov. Chris Christie received six percent support, former United Nations Ambassador Gov. Nikki Haley garnered five percent support, and South Carolina GOP Sen. Tim Scott received four percent support.
Other contenders for the Republican presidential nomination — including entrepreneur Vivek Ramaswamy, former Vice President Mike Pence, North Dakota Gov. Doug Burgum, and former Arkansas Gov. Asa Hutchinson — received two percent support from survey respondents.
Compared to a similar poll from Saint Anselm College earlier this year, support for DeSantis in New Hampshire has dropped 10 points and support for Trump has increased seven points. The poll from March found Trump to have 42% support, followed by DeSantis at 29%, Haley at 4%, and Ramaswamy at 3%.
If an election rematch between Trump and President Biden was held today, New Hampshire voters who took part in the poll said they would vote for Biden over Trump 49% to 40%. DeSantis is in the same boat, with voters in the state still saying they would support Biden over the Florida governor 49% to 40% among general election voters.
But Granite State voters said they believe a Biden-Trump matchup in 2024 signals that the system is broken. Fourteen percent of Republicans surveyed said they are somewhat more inclined than Democrats (6%) to believe such a match-up represents the best that each political party has to offer, but 83% disagreed overall.
As for age, 70% of respondents to the survey — including 50% of Democrats — expressed concern about the 80-year-old incumbent, while only 34% said they are concerned about the age of the 77-year-old former president.
Despite his polling numbers against Republicans, Biden remains in the clear among Democrats despite his primary challengers. Robert Kennedy Jr. received 9% support in the latest survey, while Marianne Williamson, who sought the party's nomination for president in 2020, picked up 8% support.
The Saint Anselm College Survey Center poll — conducted via online surveys — has a margin of error of +/- 3.0% with a confidence interval of 95%.
This post appeared first on FOX NEWS