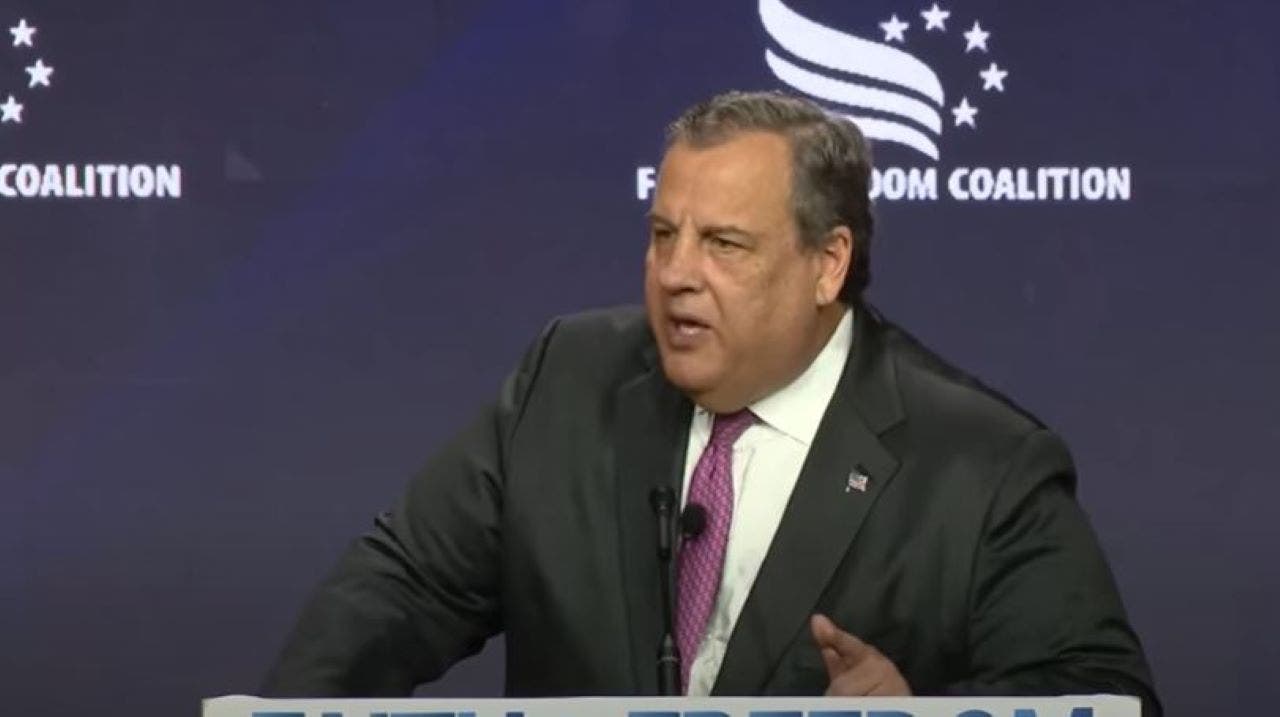 Former Republican New Jersey Gov. Chris Christie was in attack mode Sunday morning in response to former President Trump's recent comments, calling him a 'three time loser' who made 'absurd' claims on his indictment.
'He is a three time loser. We do not need our party to go to a fourth loss,' Christie said in an appearance on ABC's 'This Week.'
Christie, who is running for president in the Republican primary, took issue with Trump's speech at the Faith and Freedom Coalition gala Saturday night in Washington, D.C., where he told attendees, 'I'm being indicted for you.'
'I listened to Donald Trump's speech last night, and he had the audacity to say that he got indicted for us. I don't know how it benefited the American people for him to take highly sensitive intelligence and secret documents out of the White House, to stonewall the government on returning them for over a year and half, to subject himself to a raid by the FBI even though they had asked to voluntarily return this stuff, and to then be subject to an indictment, which is obviously going to be one of great trouble for the country because no one wants to see this happen,' Christie said on ABC.
Trump is being indicted on 37 federal charges in relation to his alleged refusal to hand over classified documents.
'Donald Trump says that's for us? It's absurd. The same way he has absurdly claimed in the past week that he won the 2020 election,' Christie continued.
Christie, who endorsed Trump in 2016, spoke at the Faith and Freedom Coalition event on Friday, where his criticism of Trump was received with a flurry of boos from attendees.
'He's unwilling to take responsibility for any of the mistakes that were made,' Christie said in his speech. 'Any of the faults that he has. And any of the things that he's done. And that is not leadership, everybody, that is a failure of leadership.'
The former New Jersey governor said Sunday that he 'expected the boos' and that Trump supporters 'need to hear the truth.'
'People understand that folks need to take responsibility for what they do,' Christie said on ABC. 'They need to hear the truth too: that character is the single most important element for the president of the United States.'
This post appeared first on FOX NEWS