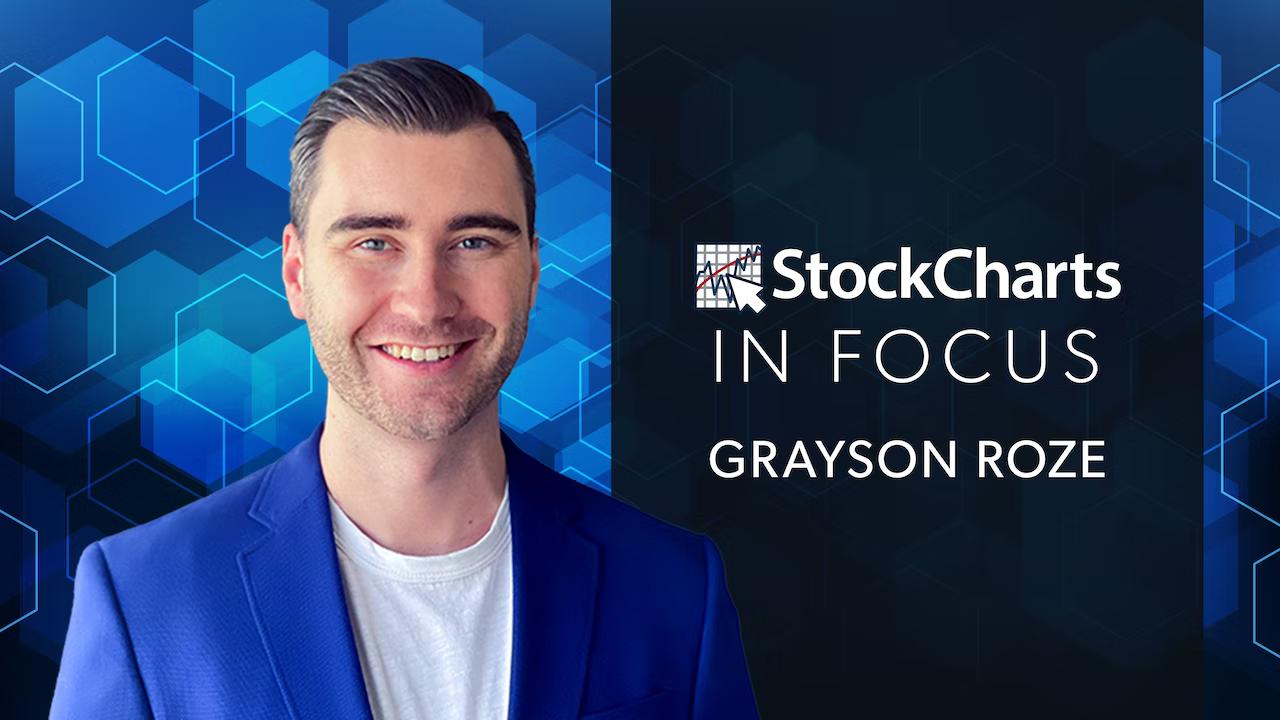 On this week's edition of StockCharts TV's StockCharts in Focus, Grayson presents an inside look at the next generation of StockCharts with this exclusive "Technology Preview". We're hard at work on new charting features, powerful trading tools and exciting enhancements across the entire site, and you deserve to see what we're building. While we put the finishing touches on these updates, we're pulling back the curtains now to give you an early sneak peek at what's coming to StockCharts in the weeks and months ahead. Grayson takes you through the next version of our SharpCharts Workbench and shares all of the powerful new features coming to this key resource on the site. He then explains what you can see with our SharpCharts3.0 demos, before finally jumping over to the MarketCarpet preview to share the changes coming soon to our interactive market heat map tool.
This video was originally broadcast on June 30, 2023. Click on the above image to watch on our dedicated StockCharts in Focus page on StockCharts TV, or click this link to watch on YouTube.
You can view all previously recorded episodes of StockCharts in Focus at this link.
---