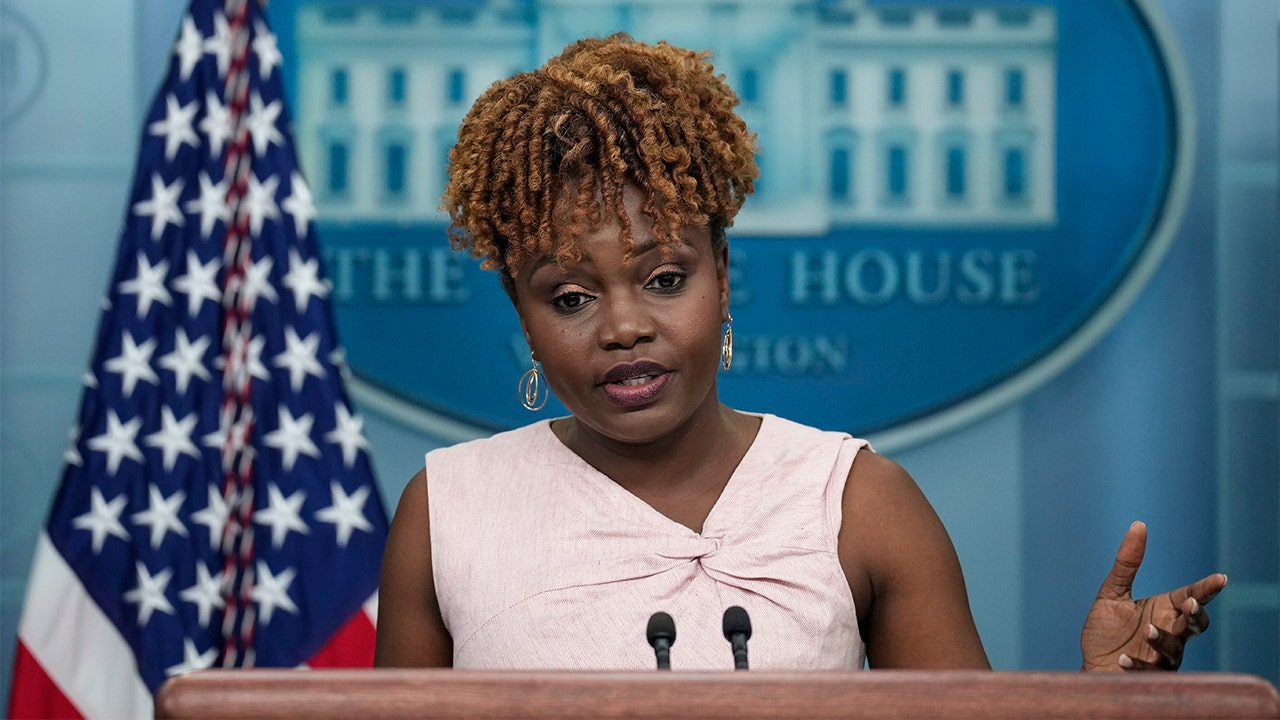 White House press secretary Karine Jean-Pierre shut down a reporter's question Wednesday concerning President Biden's seventh grandchild, the estranged daughter of his son Hunter Biden who he has so far refused to acknowledge.
During the daily White House press briefing, Jean-Pierre was asked specifically about a Saturday New York Times story centered on 4-year-old Navy Joan Roberts, and whether Biden acknowledged her as his granddaughter, even though the two have not yet met.
'There was a story in The New York Times over the weekend about Hunter Biden's daughter in Arkansas. Does the president acknowledge this little girl as his granddaughter?' the reporter asked.
'I don't have anything to share from here,' Jean-Pierre simply responded, continuing the White House's tradition of refusing to answer questions pertaining to Roberts.
According to The Times' report, Biden aides have been told to say publicly that the president only has six grandchildren, omitting Roberts.
On numerous occasions where Biden has talked about his grandchildren, he claimed to only have six, including at a White House 'take your child to work day' event in April.
'I have six grandchildren, and I'm crazy about them. And I speak to them every single day. Not a joke,' he said at the event.
Last week, Hunter settled his Arkansas child support case with Roberts' mother, Lunden Alexis Roberts, ending a years-long paternity dispute. A Thursday court filing showed Hunter agreed to give his daughter some of his paintings, and the mother of the child agreed to withdraw her counterclaim to change their child's last name to 'Biden.'
Fox News' Jessica Chasmar contributed to this report.
This post appeared first on FOX NEWS