Crypto is one man's anti-soul, and another man's guiding light. Crypto seems accurately defined as a take on Superman's kryptonite, where just being near it, has a negative connotation to some investors. Stored in a remote wilderness, and hidden from view, others love the unique traits of cryptocurrency. Most investors have tried to figure out if its a game of selling to a higher loser, or something worth investing in.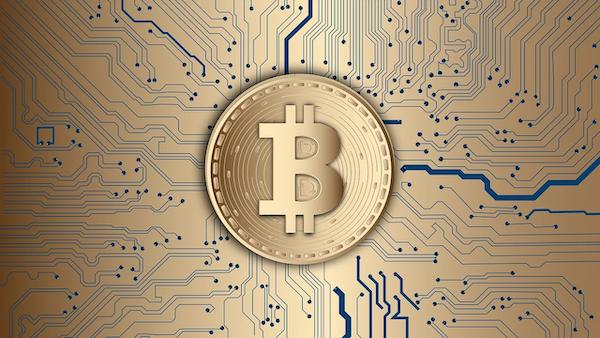 Image: courtesy of PixabayIt's up 80% on the year, and working through the 30000 level to start the second half of the year. The article today talks about some of the setups and different ways to invest around crypto until the US SEC allows direct ETF's.
What better way to kick off the Calgary Stampede than looking for some bullish crypto setups? Sometimes, just trying to rope them in is tough.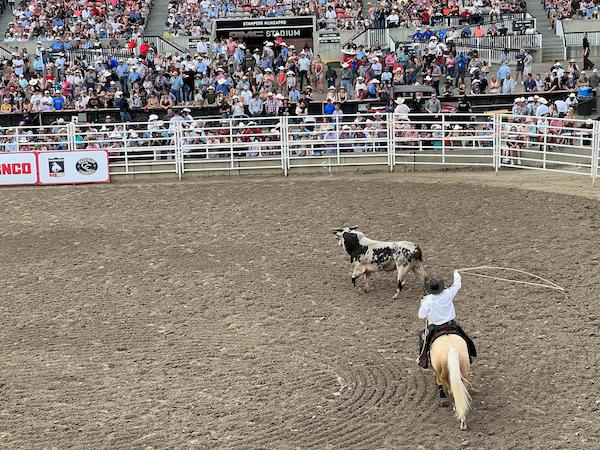 Image: Greg Schnell
After three weeks of sideways movement, what is the trend for Bitcoin? Flat?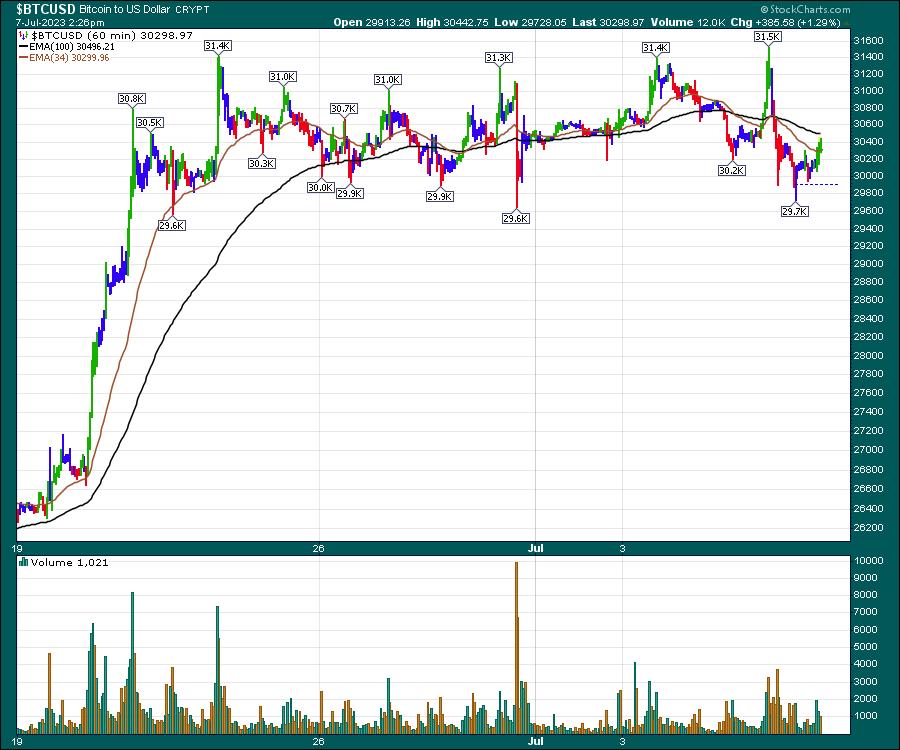 American regulators are looking at allowing crypto ETF's. Canada already has crypto ETF's, but as I mentioned there are also other ways to play it.
Individual Stocks
Hut 8 Mining (HUT, HUT.TO) continues to climb, working its way up. Bitcoin is sideways and this chart is going up at a 45 degree angle. It's almost a double since the middle of June.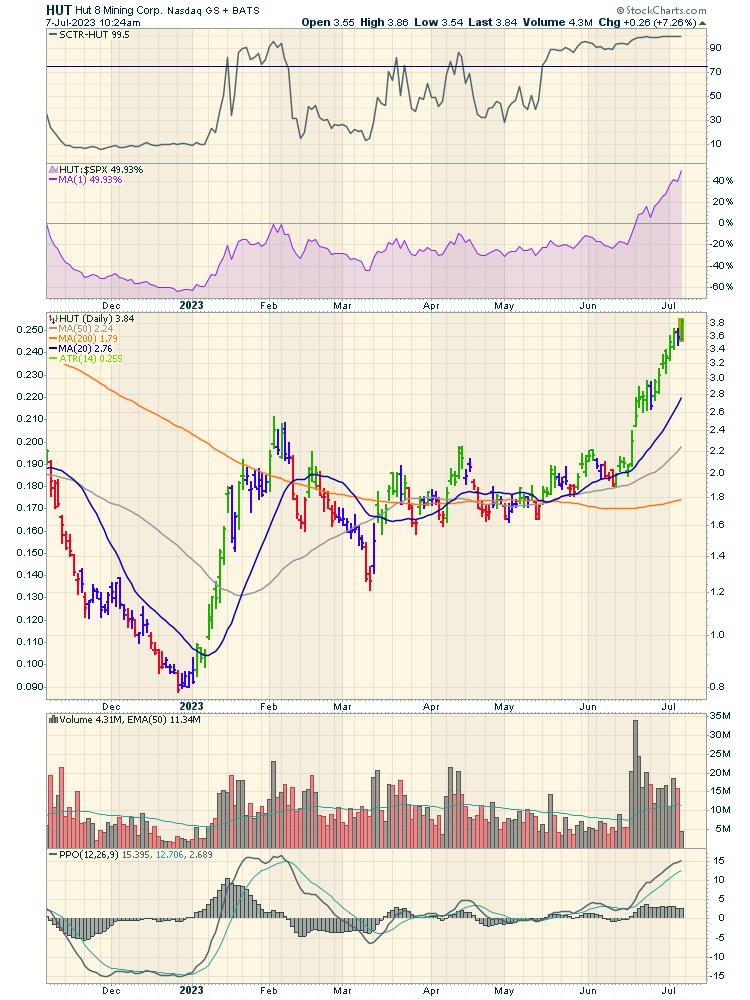 ARBK is another nice setup. Argo Blockchain has been consolidating similar to Bitcoin, and the stock is paused right at the 200 DMA. Thinly traded is one caution.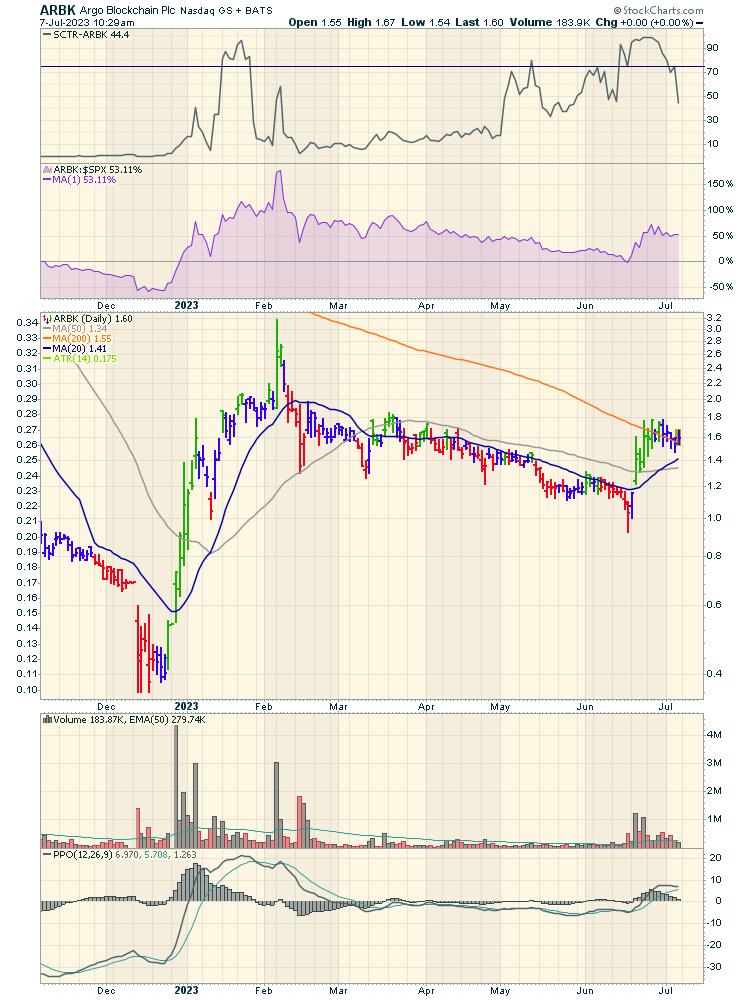 Galaxy Digital is a Canadian ticker, where the chart has built a beautiful base.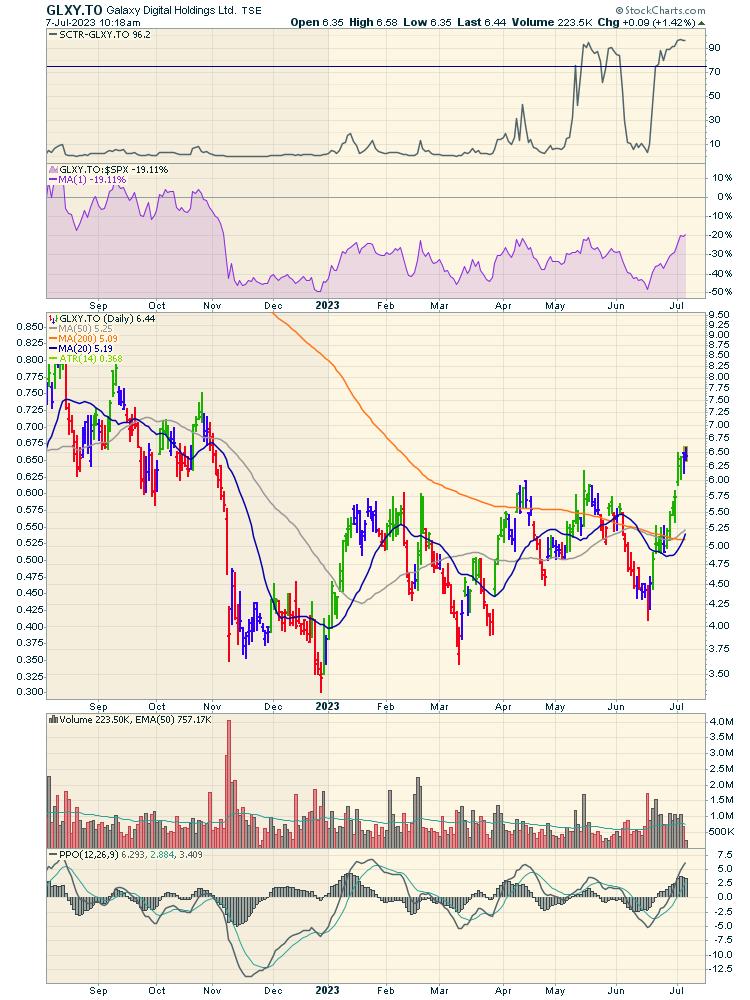 Coinbase continues to push higher, and also has some significant volume.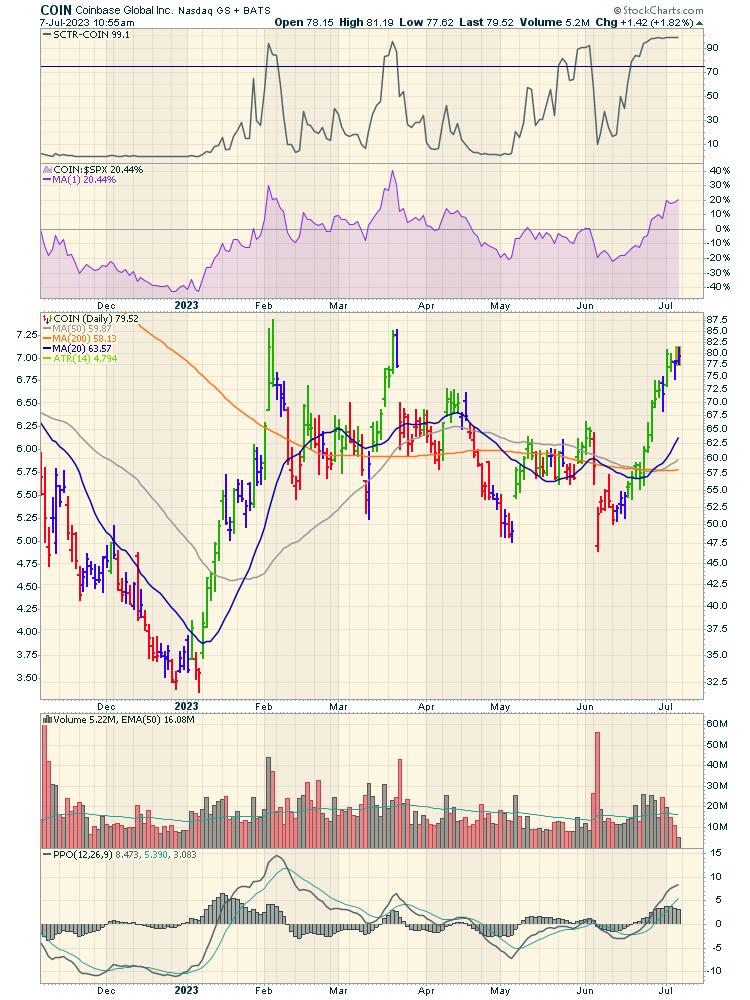 Dwight Galusha who works with me, has built a list of charts to invest around the crypto trade and we've published a complete Crypto opportunity list to help investors choose from some of the best charts. If you'd like more suggestions on good setups, I strongly recommend trying the Osprey Strategic trial for one month at only $7. It will give you all the current and historical newsletters and videos, along with daily setups and the comprehensive Osprey Opportunities page.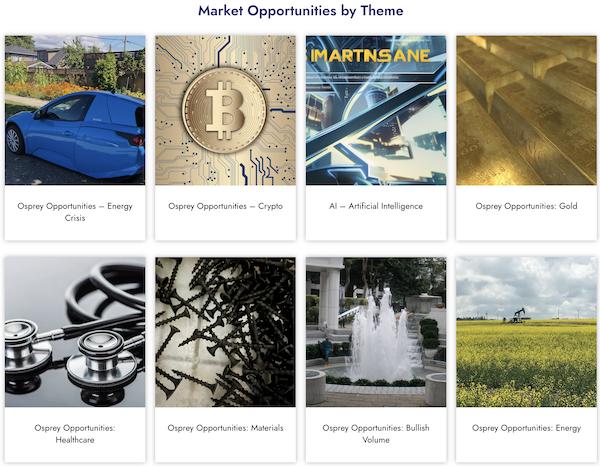 PS. Its the start of the Calgary Stampede! Which marketing slogan is better?
1) "The Greatest Outdoor Show on Earth"
2) 'The most fun you can have with your boots on! "
Bottom line is its time to kick off the second half of the year, so get out and enjoy!