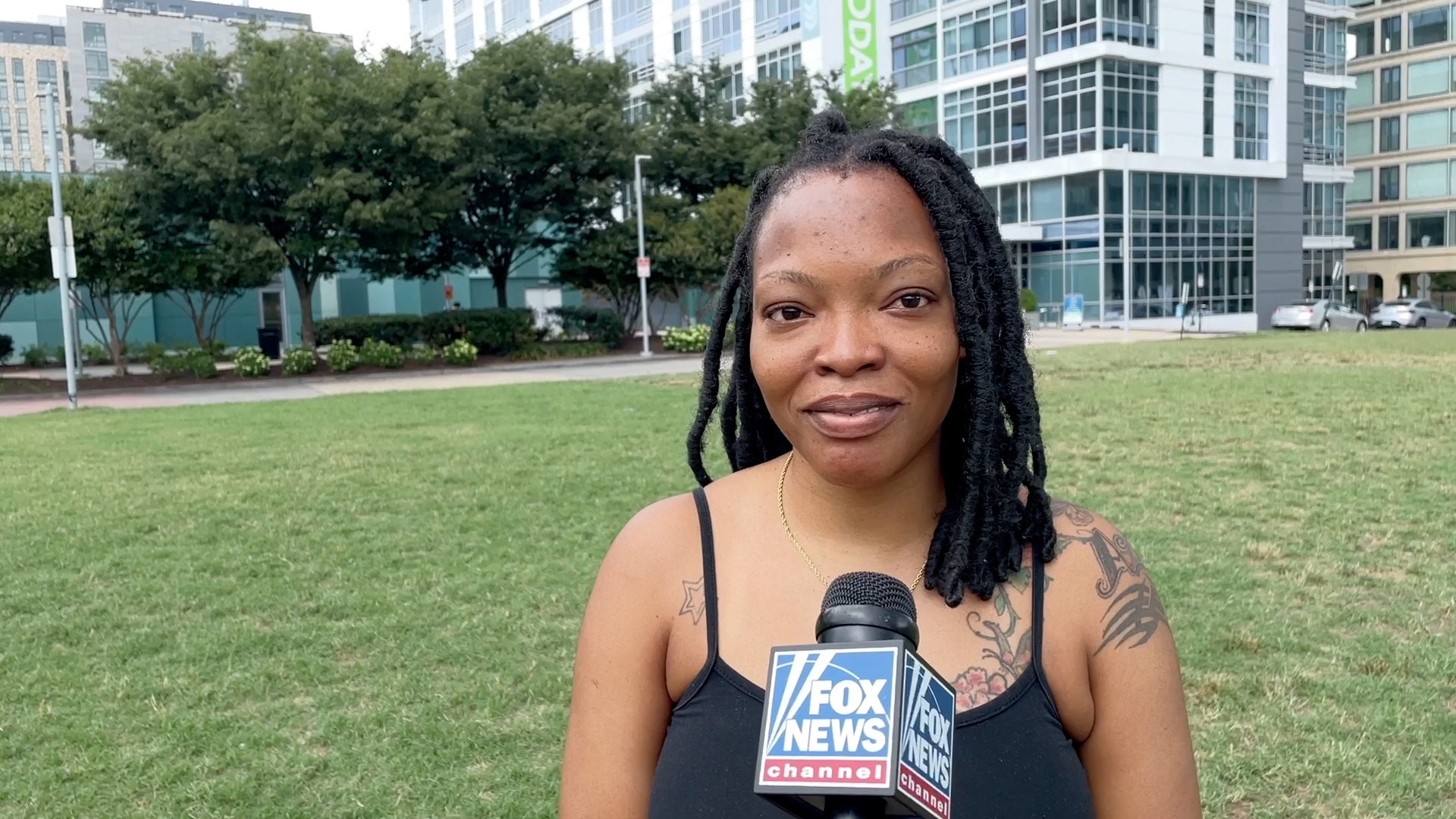 WASHINGTON, D.C. – Americans reacted to President Biden's handling of the economy as he and his cabinet tout 'Bidenomics' across the country.
'Biden, you know, he's not really handling it all that well,' Anthony told Fox News. 'All the funds is going to other countries, he's not really focusing here on the problems in the states.'
'The economy is kind of messed up,' he added.
WATCH: AMERICANS REACT TO BIDENOMICS
But Christine gave Biden an A on his handling of the economy, saying he's doing a 'wonderful job.'
The Biden administration 'will continue to make a full-court press on Bidenomics this week — highlighting how the president's economic plan is investing in America and increasing competition to lower costs for hardworking families,' White House Communications Director Ben LaBolt said.
The president visited South Carolina on Thursday to announce new clean energy manufacturing spending, while Vice President Kamala Harris traveled to the Gila River Indian Reservation in Arizona to speak on administration's infrastructure investments. Other officials joining in include Transportation Secretary Pete Buttigieg in Washington state, Health and Human Services Secretary Xavier Becerra in Ohio and Interior Secretary Debra Haaland in New York.
One man told Fox News he was skeptical when Biden first took office but is happy with the way the president is handling the economy now.
'At first, I believed the inflation was a little iffy starting off when he first got elected, but it's getting better now, in my opinion,' he said. 'Stuff's been going down, and I like how he's handling the situation now.
'I'm not too sure or fond of the Bidenomics, but I believe he's going to head in the right direction,' the man added.
Nathaniel echoed him, saying he thinks 'the economy is doing better.'
'He's doing well so far with prices and the general economy,' he said.
But Ashli gave Biden an F.
'At the end of the day, I don't feel like he's doing what he's supposed to do for all the people,' she said, adding that she thinks Biden is only helping the upper class.
Biden's approval rating on the economy was 60%, a 7% improvement from last year, according to a Fox News poll released in June. When the president took office, inflation was at a rate of just over 1%, but rose to a 40-year high of 9.1% by June 2022 and has since dropped to under 4%.
Another man told Fox News he thought 'Trump did better.'
Dominique rated Biden's handling of the economy a five and said that 'it's neither here nor there.'
'I don't think anybody's plan has worked out,' he said of the Bidenomics plan. 'His, Trump's when he was in office, the person in office before that. It's a constant hamster wheel.'
Donn also saw both sides.
'So far, so good, but some things can be more looked at,' he said. 'Some people are not getting the full benefits of the economic plan.'
Sarah gave Biden a B.
'I haven't seen any major crash and burn,' she said. 'It kind of seems to me like we are mostly staying the same and that's coming out of a really tough time with the pandemic.'
Click here to hear more from American's about their thoughts on Bidenomics.
Ramiro Vargas contributed to the accompanying video.
This post appeared first on FOX NEWS