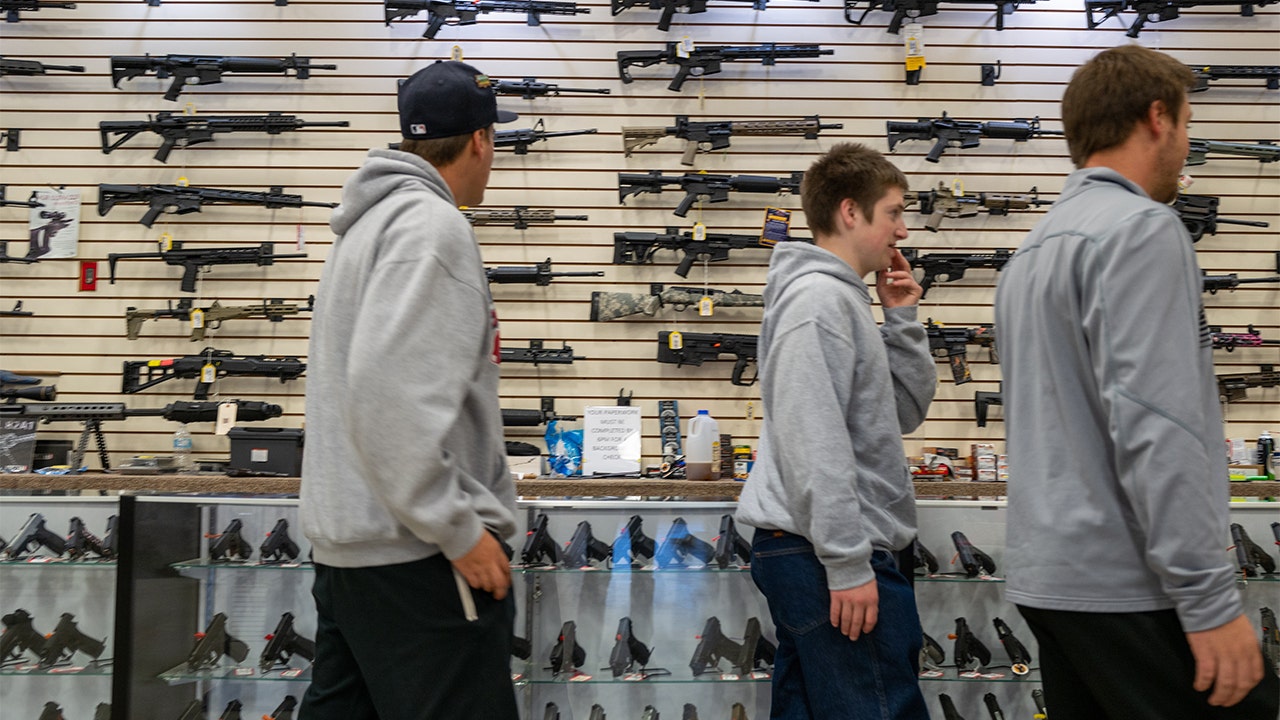 A gun-rights advocacy group issued a 'travel advisory' for Massachusetts after a Democrat lawmaker filed a bill that would put more restrictions on firearms.
The National Association for Gun Rights issued the advisory on Tuesday and said the law would be among the most restrictive in the U.S.
'The National Association for Gun Rights has issued a Travel Advisory for gun owners to and within Massachusetts in response to the State Legislature's 140-page bill, House Docket 4420. HD 4420 is a comprehensive gun control bill that would ostensibly ban more guns than any current law in the United States,' the organization said in a press release.
According to the Boston Globe, the bill would do the following:
Require receivers and barrels of a gun to be registered and have serial numbers.
Further expand Massachusett's 'red flag law' and include school administrators, medical professionals and employers to be on the list of individuals who can request an emergency protective order against gun owners who might present a risk of harming themselves or others.
Close loopholes that open the door for people to modify a legal gun into an illegal automatic weapon.
For 18- to 21-year-olds, the bill would remove shotguns or semiautomatic rifles from the new long-gun permit.
Prohibit guns in polling places, government buildings, schools and private property without permission from an owner.
Penalties for failing to report lost or stolen guns would be increased.
Allow people to surrender illegal guns anonymously without facing prosecution under an updated firearm surrender program.
People seeking to obtain a license to own a gun would be required to complete a live firearm training and complete a written exam.
State police, instead of local police, would be tasked with the oversight of gun dealers.
Dudley Brown, president of the National Association for Gun Rights, said in a statement, 'This is probably the biggest and worst package of gun control regulation I have ever seen.'
'A ban on almost all guns, registration of every gun and magazine in the state (old and new) and a de facto ban on firearms carry are in the bill. Massachusetts just secured [the] top position as the most hostile state in the union to gun owners,' Brown wrote. 'Your gun rights and your freedom are at serious risk in the Commonwealth of Massachusetts. If you live there you might want to pack your bags and if you are thinking of traveling there, you need to reconsider.'
The bill's author, Democrat Rep. Michael Day, told FOX Affiliate Boston 25, 'We're not trying to go after or criminalize proper license [holders], people who can responsibly carry a firearm.'
'This is really intending to get at those that are evading our code of laws through the advancement of technology and criminal behavior,' Day said.
Fox News Digital reached out to Day for comment.
This post appeared first on FOX NEWS