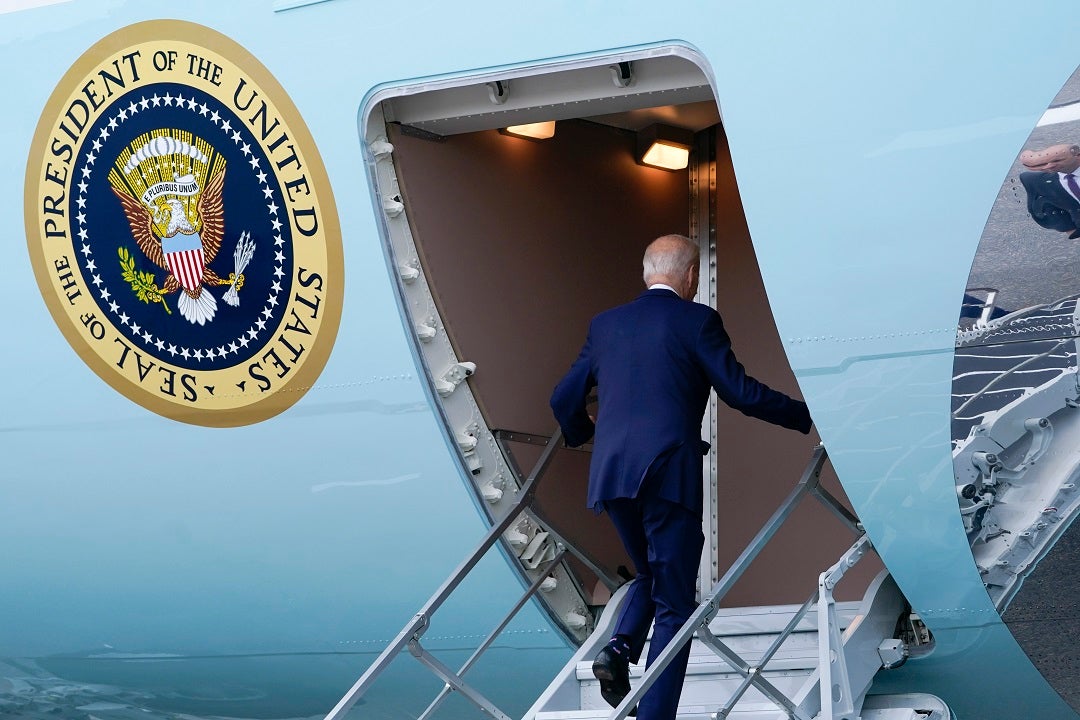 President Biden appeared to stumble while going up a flight of stairs to board Air Force One on Thursday.
Biden was boarding the presidential airplane in Helsinki, where he met with Nordic leaders following a two-day NATO summit in Lithuania.
Video showed Biden stumble slightly on a step roughly halfway up and quickly recover in stride before reaching the top of the stairs, where he turned and waved to onlookers on the tarmac at Helsinki-Vantaan International Airport.
Since taking office, his mental state has been questioned after a series of gaffes and physical lapses such as trips and falls in public.
Prior to the stumble, Biden assured the other leaders that the U.S. is committed to NATO, given the Russian invasion of Ukraine and criticisms of the group from within the Republican Party.
'No one can guarantee the future, but this is the best bet anyone could make,' he said during a joint press conference with Finnish President Sauli Niinistö.
Biden said there was support for NATO from the American people, Congress and from both Democrats and Republicans.
'There is no question there's overwhelming support from the American people. There's overwhelming support from the members of the Congress, both House and Senate, in both parties notwithstanding the fact that some extreme elements of one party,' he said, referring to Republicans.
Biden's tone was much different than when then-President Donald Trump sided with Russian President Vladimir Putin in Helsinki nearly five years ago.
This post appeared first on FOX NEWS