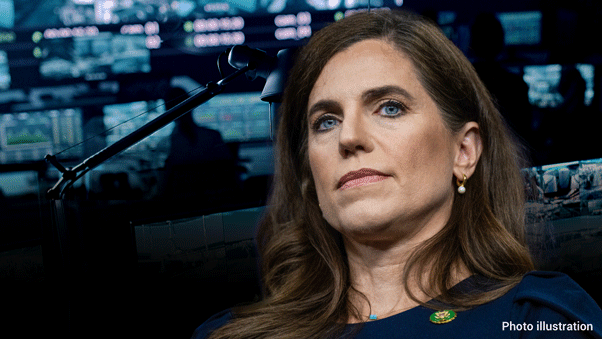 The House advanced legislation this week that would require federal officials to be trained up on artificial intelligence systems, in an effort to make sure agencies are as prepared as possible for this rapidly advancing technology.
Rep. Nancy Mace's AI Training Expansion Act passed through the House Oversight Committee on Wednesday, and she told Fox News Digital 'we're doing everything we need to do' for the bill to reach the House floor for a vote.
'AI is going to change the way we live and we work, and we want to make sure that our federal workforce is prepared for the future and what that might hold,' said Mace, R-S.C.
The bill, co-sponsored by Rep. Gerry Connolly, D-Va., would mandate that supervisors, managers, and data and technology workers whose jobs are linked to the federal government's use of AI systems adhere to certain training requirements to ensure they properly understand the technology they're using. It also updates the training guidelines outlined in the AI Training Act, which passed last Congress and was signed into law last October.
Sen. Gary Peters, D-Mich., chairman of the Homeland Security and Governmental Affairs Committee, introduced a similar piece of legislation in the Senate this year.
'Congress will be the last place that is ready for AI, but we want to make sure that – small parts, to me, small parts make a big difference. And so we're doing a small bill today that will help educate federal employees about advances in AI and uses of AI technology because it will make the federal government more efficient,' Mace explained. 'There's so many benefits… we want to make sure that our federal workforce is more educated than they are today.'
While her legislation seeks to implement responsible guardrails on AI within the federal government, Mace distanced herself from the litany of efforts in recent weeks to impose regulations on the sector.
'I think it's premature to do that,' the congresswoman said.
'The government does this – we often overregulate, and when you overregulate, you're going to stifle innovation. Costs go up. And we're competing with China, we're competing with other countries around the world.'
She added, 'It's hard to regulate something is going to be changing so quickly.'
Mace cited the European Union as an example, whose incoming AI regulations have been criticized by over 100 European companies, according to The Verge.
'I don't believe the government needs to be in the business of making technology framework happen. I believe that we need to be guided by industry. They're the ones that are leading now,' she said.
This post appeared first on FOX NEWS