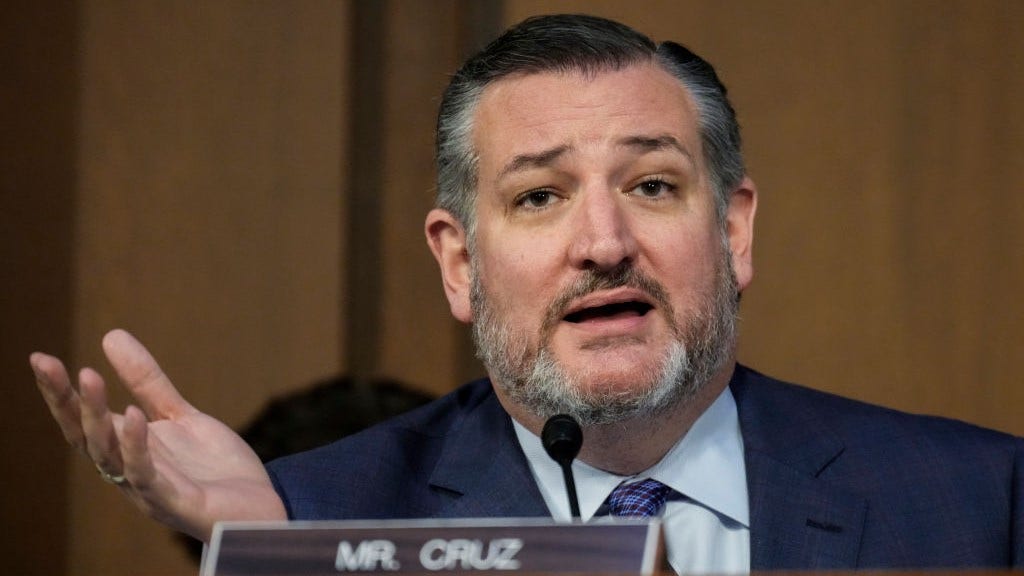 EXCLUSIVE: Sen. Ted Cruz is criticizing Democrats for what he believes is a rush to regulate the artificial intelligence sector, and says new rules for AI would be a drag on the U.S. in the critical tech race against China.
'I am concerned China is investing heavily in AI. I'm also concerned that Democrats want to impose such stringent regulations on the development of AI that it stifles innovation in the United States, and allows China to take the lead,' Cruz told Fox News Digital after a classified briefing on AI and national security this week.
'That would be a generational mistake,' he said of the Democrats' effort.
Cruz made those comments as lawmakers continue to propose new ideas to regulate AI, including bills that would create new agencies or commissions to impose Washington's will on the sector. Senate Majority Leader Chuck Schumer, D-N.Y., has led the charge for guardrails on AI in the upper chamber, and says he can devise a regulatory framework to ensure the technology remains innovative while protecting user security and American jobs.
But Cruz argued that federal lawmakers were not in a place where they could reasonably approach rulemaking for AI.
He told Fox News Digital point-blank that he was opposed to Schumer's regulatory efforts, however they end up.
'I'm a believer in light touch regulations. And AI, over the coming decades, is certainly going to require a regulatory framework. But at this point, Congress doesn't have even the barest modicum of understanding,' Cruz said. 'So it is far more likely that Congress would do harm than do good.'
'I believe we need to study the challenges posed by AI, but not put in place barriers to creativity and innovation, because American inventors are leading the world today and should continue to do so,' he said.
Like most members of Congress, Cruz acknowledged there are both benefits and drawbacks of allowing AI to advance at its current pace. But one thing he said was certain was that the U.S. must stay at the forefront of its development.
'There's no doubt AI is the next frontier in technology and more and more It's becoming the current frontier. There are real and serious threats posed by AI at the same time, there's enormous upside in terms of it – in productivity and job creation,' he said.
'I believe it's critical that America lead the world in the development of AI, and that China not be allowed to overtake us,' he said.
China's severe regulatory environment has slowed the rollout of AI Chatbots and other accessible forms of the tech to the general public, but Beijing has nevertheless made strides. China-based tech startups pulled in nearly $14 billion in funding just in the last six months, according to Reuters.
While Schumer has stressed the need to move quickly on a regulatory framework, he has also indicated it may not be ready until next year. He said he still wants to hold a series of listening sessions with experts in the fall.
This post appeared first on FOX NEWS