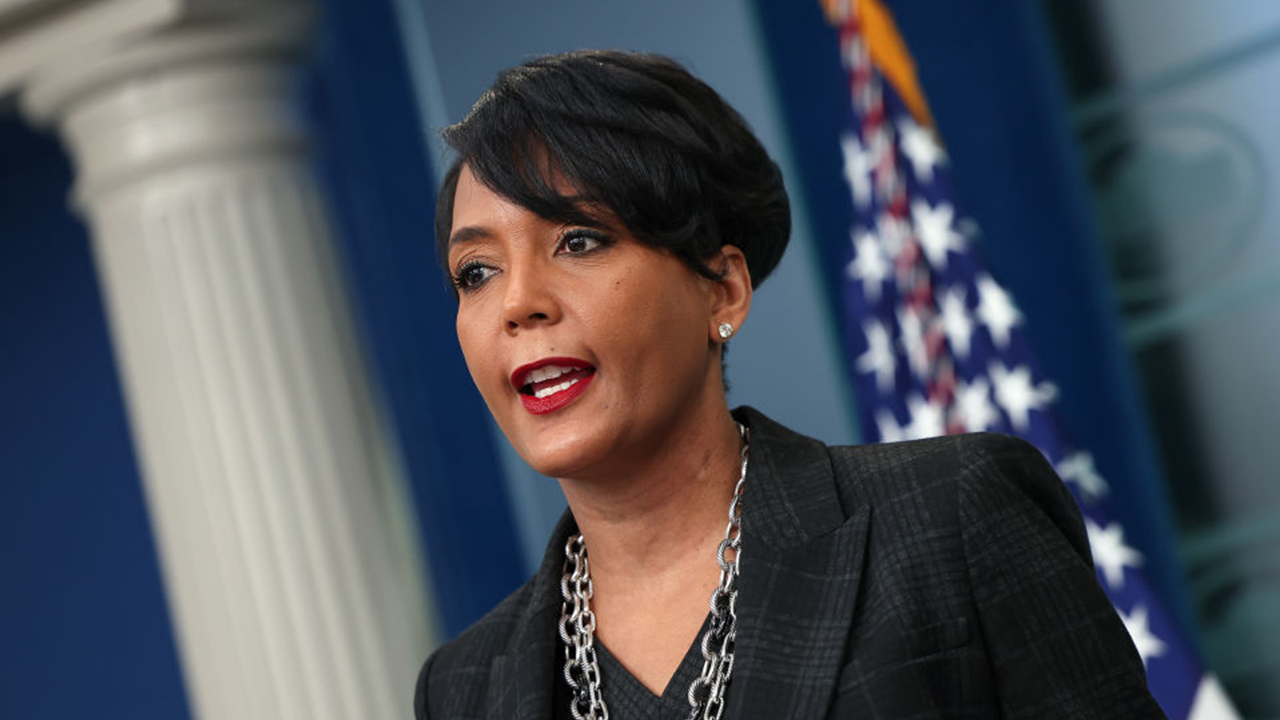 Former Atlanta mayor Keisha Lance Bottoms will be returning to the White House in a new role as a member of the President's Export Council.
Bottoms served as director of the Office of Public Engagement and senior adviser to President Biden from June 2022 until April of this year.
She announced Friday on social media that she is 'honored' to be rejoining the White House.
The President's Export Council serves as the 'principal national advisory committee on international trade. The Council advises the President of government policies and programs that affect U.S. trade performance; promotes export expansion; and provides a forum for discussing and resolving trade-related problems among the business, industrial, agricultural, labor, and government sectors,' according to the White House.
Bottoms, a Democrat, served as the mayor of Atlanta from 2018 to 2022, but decided not to seek re-election. Though she was initially hired by CNN as a political commentator after her departure from the mayor's office, she announced she would join Biden's team beginning in June 2022.
Former Columbia, South Carolina, mayor Stephen Benjamin replaced Bottoms in the White House after she officially stepped down from her previous role on April 1.
Bottoms will succeed Cedric Richmond on the President's Export Council – the same man she replaced as White House Office of Public Engagement Director and Senior Advisor to the president.
Bottoms was among a number of appointments announced by the Biden administration on Friday.
When announcing her role, the White House described Bottoms as a 'visionary leader' who headed the transformation of the Office of Public Engagement.
'Through crafting effective engagement strategies and advising the president on matters concerning various stakeholders, Bottoms helped ensure that the diverse voices of the American public were heard and concerns translated into meaningful action by the administration,' the White House said in a statement.
'Serving as mayor of Atlanta in the midst of a global pandemic and racial justice movement, Bottoms proved herself to be a highly respected leader and voice,' the statement continued. 'During one of the worst economic downturns in history, Bottoms led her administration in proactively dealing with the impact of the COVID-19, successfully delivering four years of balanced budgets without resorting to property tax increases, layoffs, or furloughs of City employees.'