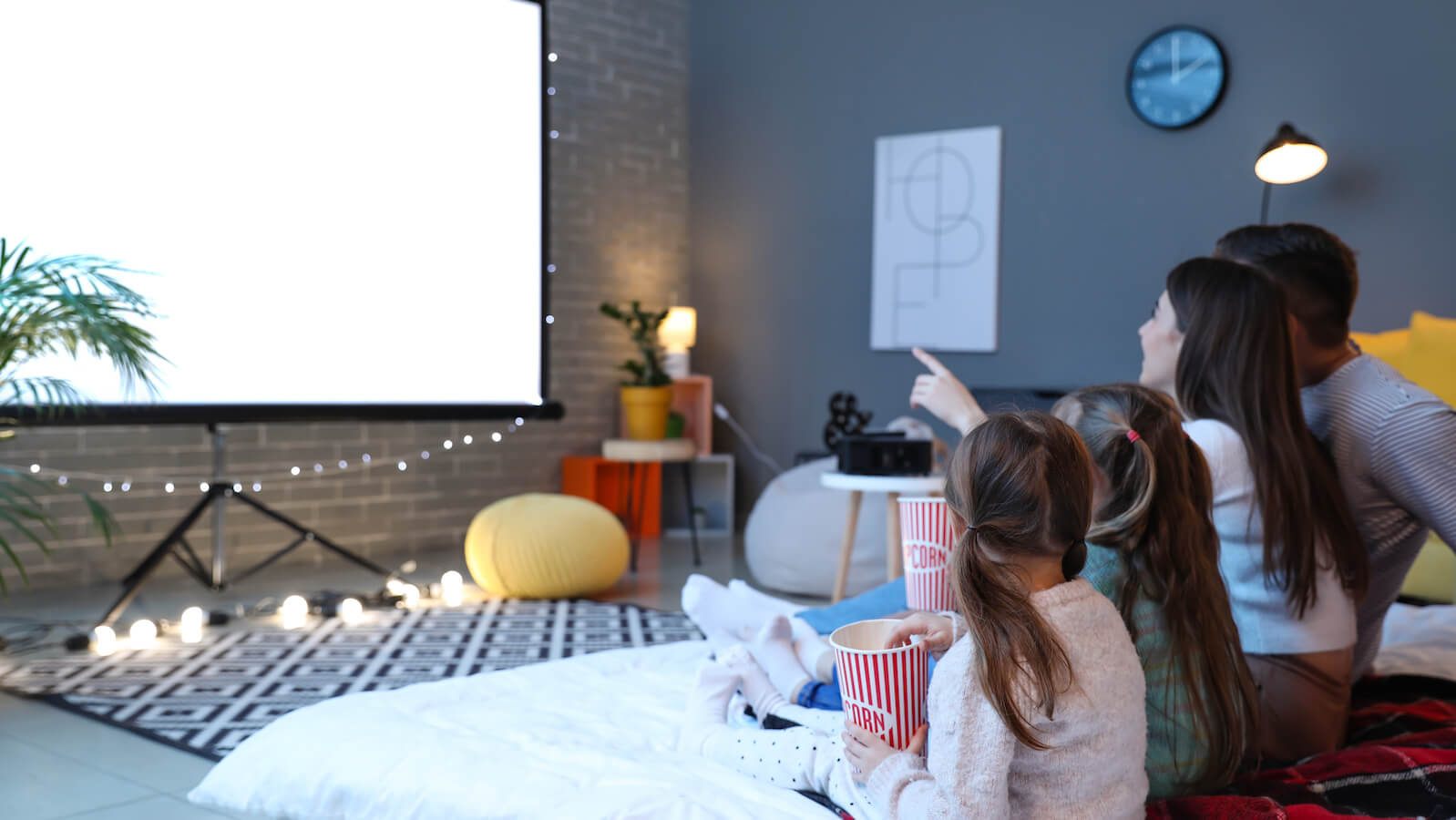 Movies and streaming videos—they're here to stay, at least for a while. After seeing a massive reduction in broadband and cable TV subscribers, Comcast Corp. (stock symbol: CMCSA) focused its efforts on movies and streaming services. Revenues from The Super Mario Bros. Movie and an increase in subscribers for the Peacock streaming service helped the company's bottom line. Comcast announced better-than-expected earnings and revenue when they reported earnings on July 27 (see image below).
COMCAST BEAT EARNINGS ESTIMATES. In the future, what's in store for the stock? Source: StockCharts.com earnings calendar.
Comcast's stock price reflects the upbeat earnings report. Let's do a deeper dive into the stock's technicals.
A Weekly Perspective of Comcast Stock
Looking at a five-year weekly chart (see below), you can see that the stock price was on a free-falling downtrend from August 2021 to October 2022. Since then, the stock price has shown signs of recovery and has started to trend higher. Note the higher highs and higher lows. Comcast's stock price has broken above its 200-week moving average and is on its way to reaching its first resistance level.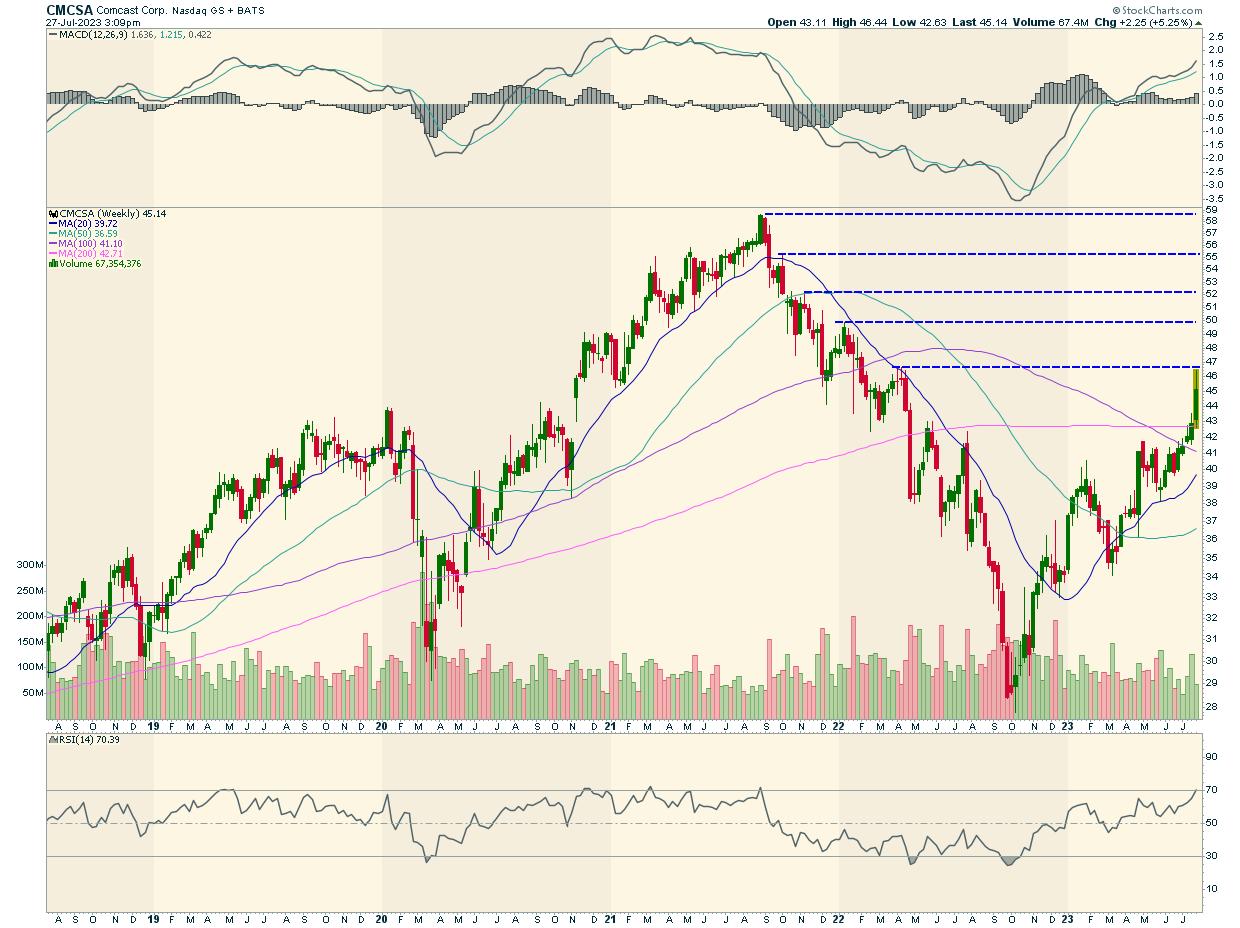 CHART 1: WEEKLY CHART OF COMCAST. After falling from its August 2021 high and reaching a low in October 2022, the stock has shown signs of recovery. Will upbeat earnings help the stock move higher?Chart source: StockCharts.com (click chart for live version). For educational purposes.
The Moving Average Convergence Divergence (MACD) indicator (top panel) has crossed above the zero line, with the MACD line above the signal line. The Relative Strength Index (RSI) is crossing above the 70 line, which puts it in the overbought zone, but it's just crossing over. If you look at the past five years, the RSI has rarely crossed into overbought territory. Whether it will stay above the 70 level remains to be seen—something worth monitoring.
Analyzing Daily Price Action in Comcast Stock
Comcast stock gapped up on upbeat earnings (see daily chart below), but, before the gap up, the stock price was, since October 2022, trending higher.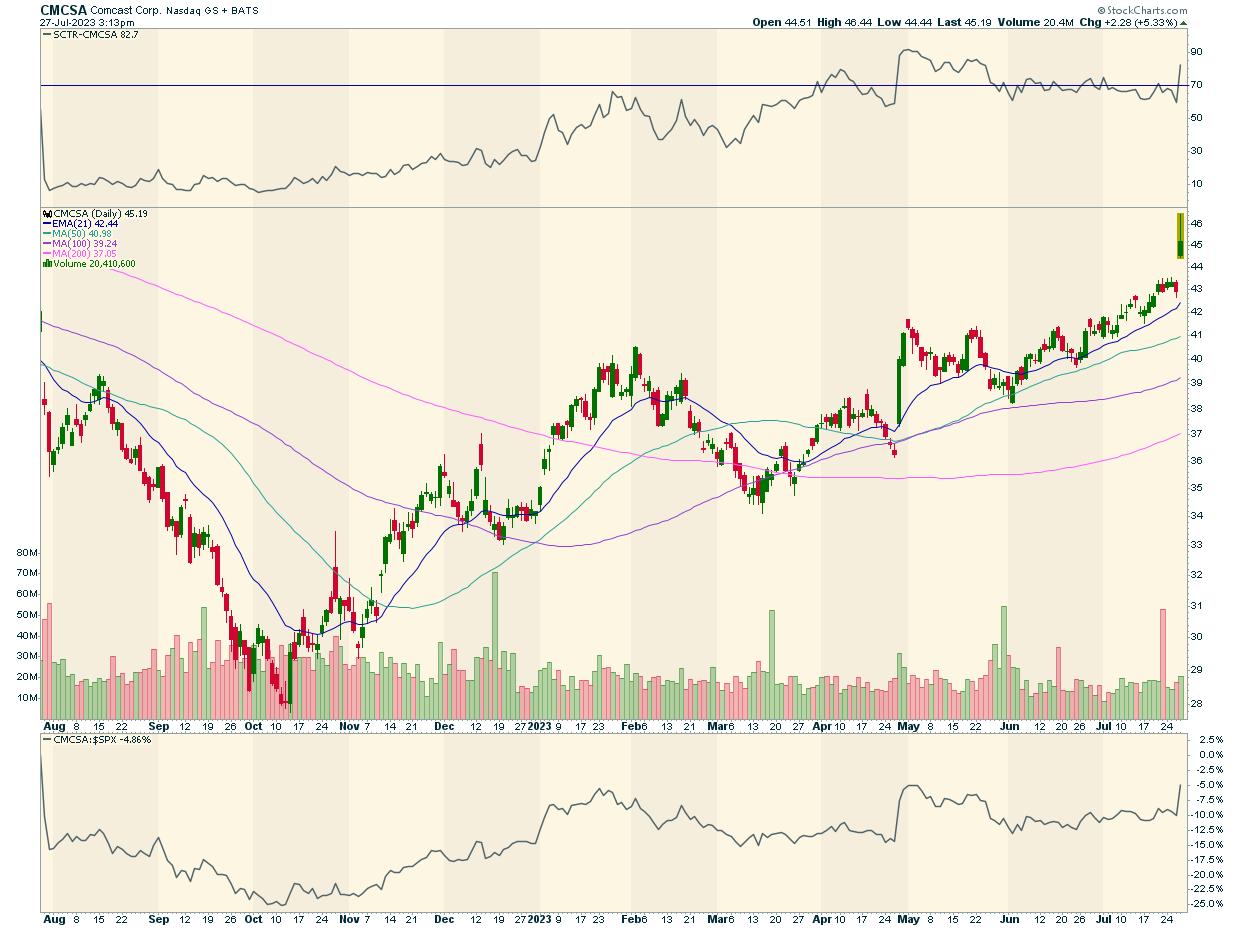 CHART 2: KEEP AN EYE ON COMCAST STOCK'S GAP UP. The gap could get filled, and the stock could pull back to its 21-day EMA. If the pullback occurs and the stock continues moving higher, look for follow-through before jumping in.Chart source: StockCharts.com (click chart for live version). For educational purposes.
The stock is trading well above its 21-day exponential moving average (EMA), which indicates that the short-term movement is on the upside. The longer-term SMAs are trending higher, which is also a positive for the stock. The StockCharts Technical Rank (SCTR) score has crossed above the 70 level, and relative strength (bottom panel) shows that Comcast is underperforming the S&P 500 index ($SPX).
So, How Should You Trade Comcast Stock?
If you are considering trading the stock, it may be worth watching to see if the price gap gets filled and it pulls back to its 21-day EMA. Volume on the gap up wasn't too strong, which suggests that a pullback may take place. If the pullback occurs, whether at the 21-day EMA or lower, and there's a reversal and price continues its uptrend, the stock could be worth buying.
It would probably be a better longer-term hold. If you look at the weekly chart, there are several resistance levels the stock has to overcome before reaching its all-time high.
The Bottom Line
When a stock gaps up on an earnings report, it's always best to be cautious before getting in. If the stock is worth buying, it's best to be patient and see if the price move is sustainable. So pop in your favorite indicators in the chart, save it to one of your ChartLists, and monitor it. When the stock becomes more stable, you could set a price alert for when the stock reaches a specific price.
---
SCTR Crossing Scan
Note: Comcast showed up on the below large-cap SCTR crossing scan.
[country is US] and [sma(20,volume) > 100000] and [[SCTR.us.etf x 76] or [SCTR.large x 76] or [SCTR.us.etf x 78] or [SCTR.large x 78] or [SCTR.us.etf x 80] or [SCTR.large x 80]]
Credit goes to Greg Schnell, CMT, MFTA.
---

---
Disclaimer: This blog is for educational purposes only and should not be construed as financial advice. The ideas and strategies should never be used without first assessing your own personal and financial situation, or without consulting a financial professional.