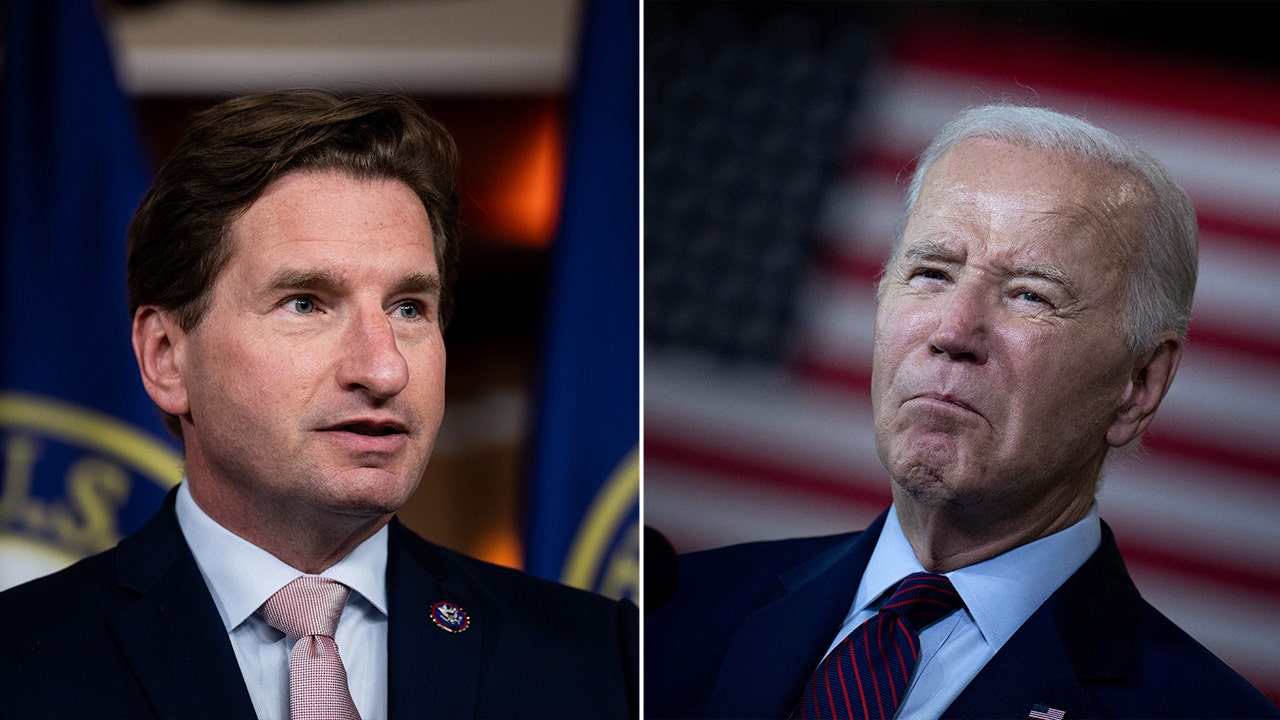 President Biden could be facing a potential new challenge for the 2024 Democratic presidential nomination, this time from a sitting member of Congress.
Rep. Dean Phillips, D-Minn., confirmed to Fox News Digital on Friday that he has been encouraged by a number of people to seek the Democratic nomination for president in 2024, and that he was seriously considering it.
According to a Politico report from earlier in the day, Phillips will head to New York City next week to meet with donors about a potential Democratic primary challenge to the 80-year-old Biden.
Phillips, a former gelato company executive who was first elected to Congress in 2018, has staunchly opposed the idea of a third party 'No Labels' candidate, and has called for Biden to face more competition in the race considering his advanced age.
Politico reported that Phillips is unlikely to mount a challenge to Biden unless the president's health were to worsen, or if he lost a significant amount of political clout. Phillips sees other obvious Democratic candidates being unwilling to get into the race unless someone else jumps in first, according to the outlet.
Biden is currently facing challenges from Robert F. Kennedy, Jr., a former environmental lawyer, and Marianne Williamson, an author and spiritual guru. A recent Fox News poll shows the president maintaining a lead over the two challengers with 64% over Kennedy's 17% and Williamson's 10%.
If Biden were to be re-elected, he would be 86 upon the completion of his second term.
This post appeared first on FOX NEWS