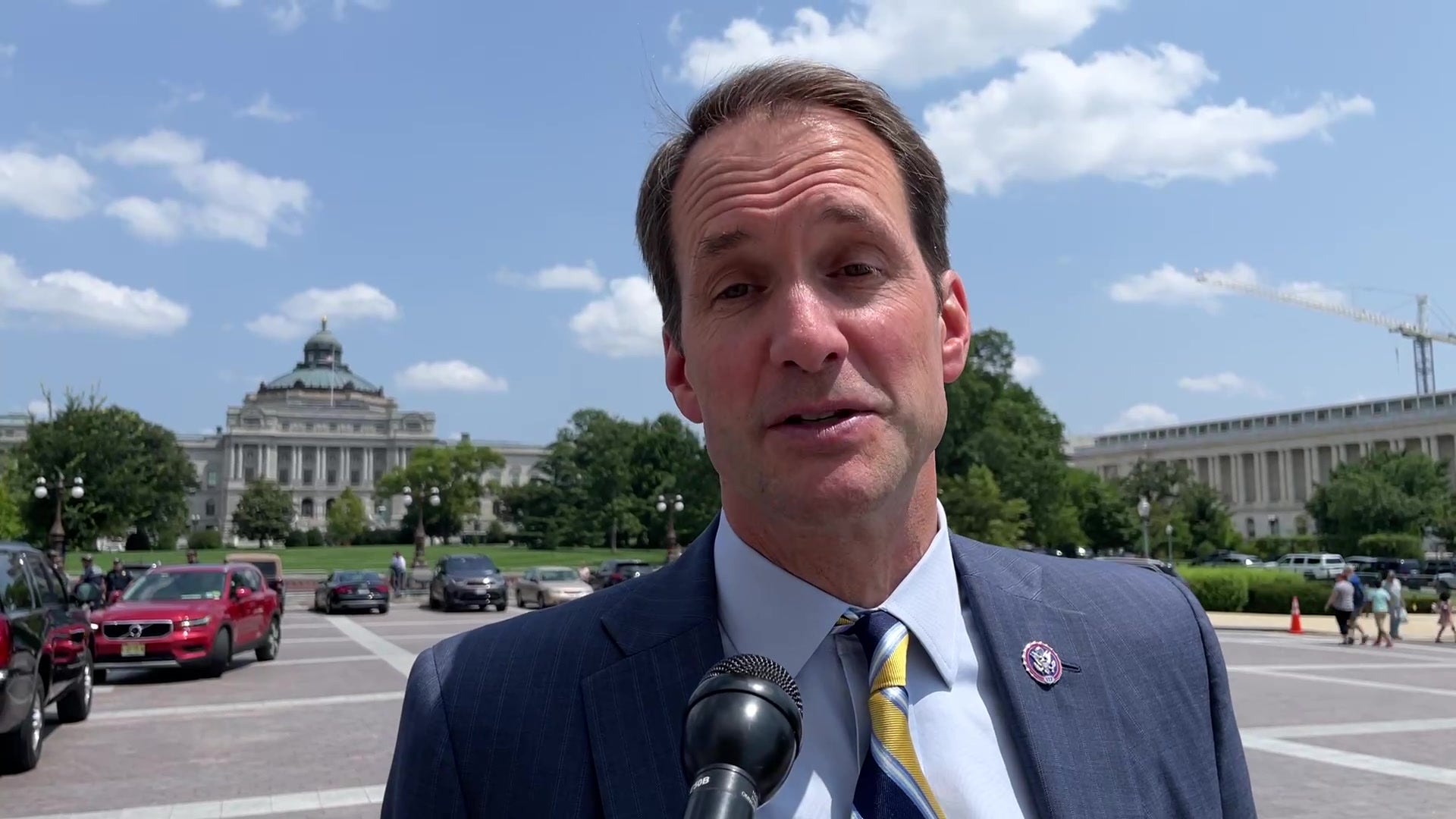 WASHINGTON – Lawmakers were torn on whether actors and writers should be concerned about artificial intelligence taking their jobs, with one Republican lawmaker saying the 'spoiled' Hollywood professionals should get back to work at their 'overpaid' jobs.
'Hollywood is a bunch of spoiled brat degenerates, and they ought to get back to work,' Tennessee Rep. Tim Burchett, a Republican, said. 'They are overpaid and under worked. The rest of this country gets by on a lot less.'
SHOULD HOLLYWOOD BE CONCERNED ABOUT AI ADVANCEMENTS? LAWMAKERS WEIGH IN:
But Connecticut Rep. Jim Himes, a Democrat, said Hollywood's actors and writers should be worried about AI development.
'If I was an actor and somebody could create a digital representation of me and my voice and put me in a movie and I don't get any say about that and I don't get any compensation from that, I'd be concerned,' the Connecticut Democrat said.
Hollywood actors and screenwriters' ongoing protest against studios, streaming services and production companies represented by the Alliance of Motion Picture and Television Producers (AMPTP) marks the first time in over 60 years the two unions have been on strike at the same time. The strikes have focused on renewing contracts with increased pay rates and guaranteed protections from artificial intelligence developments taking away their jobs.
'AI cannot replace people,' Rep. Jamaal Bowman said. 'In some industries it will, but when we talk about the creative arts, there's going to be a disconnect between the soul and the essence of what humans create and what AI creates.'
'They're the ones who build the wealth in Hollywood,' the New York Democrat said. 'Pay them what they've earned.'
AI has been a central focus in the strikes, since recent developments have made the technology able to easily write scripts and replicate an actors' image and likeness without their consent. As it continues to advance, AI could reduce or eliminate 300 million jobs globally, according to a March report from Goldman Sachs.
'The writer's strike shows the critical importance of protecting artists, writers and other creators against [AI], in effect, taking their product without just compensation, which AI enables more and more others to do,' Connecticut Sen. Richard Blumenthal, a Democrat, said.
But South Carolina Rep. Nancy Mace, a Republican, said the film industry should be brainstorming how to use AI to its advantage.
'It's going to be the future,' she said. 'I also understand people don't want to lose their jobs, so they should look at the technology and utilizing it to make all their work better.'
Up to 30% of hours worked across the U.S. economy could become automated by 2030, creating the possibility of around 12 million occupational transitions in the coming years, according to a McKinsey Global Institute study published in July. Lower-wage workers are up to 14 times more likely to need to change occupations than those in the highest-wage positions, and women are 1.5 times more likely to lose their jobs than men with continued AI development.
AI is 'a serious threat to a lot of workforce industry,' California Rep. Robert Garcia, a Democrat, told Fox News. 'That's what we're trying to figure out, is ways that we can regulate AI in a way that is fair, that doesn't stifle innovation, but certainly is not taking away really important jobs.'
To watch lawmakers' full interviews, click here.
Fox News' Yael Halon contributed to this report.
This post appeared first on FOX NEWS