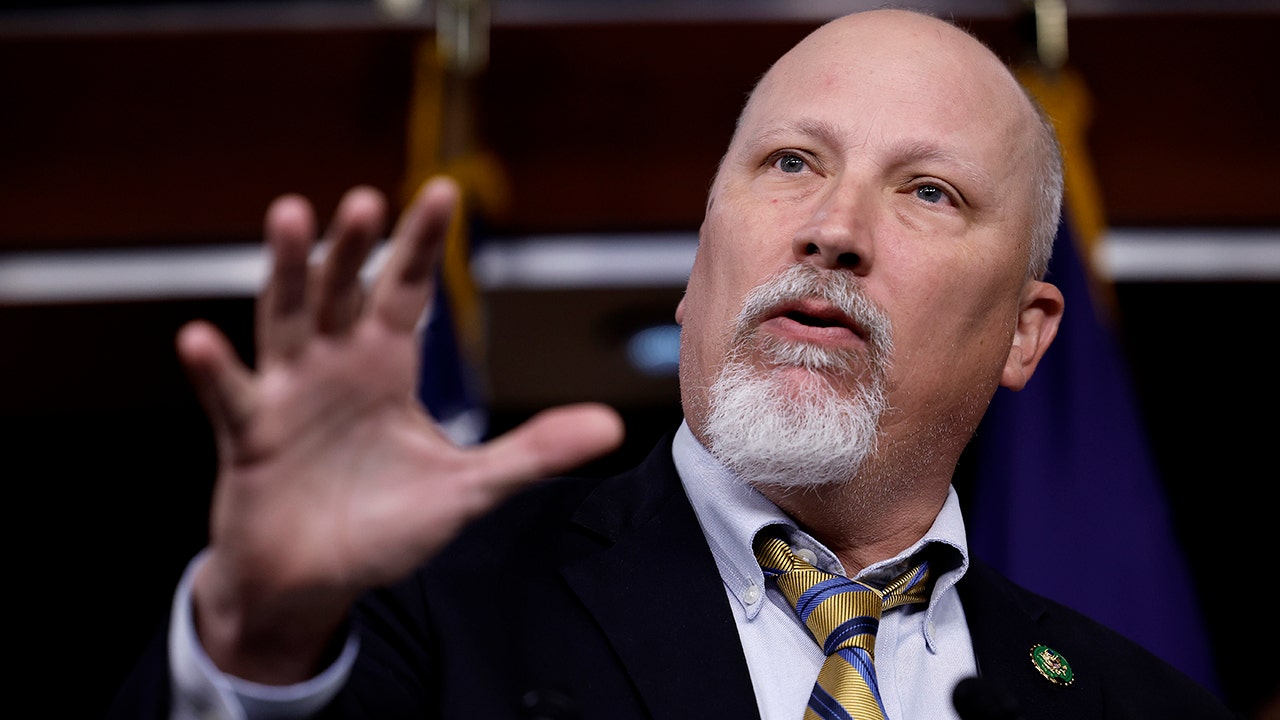 Congress should use its authority over government spending to force changes at the Department of Justice and Department of Homeland Security operating under a 'tyrannical' executive branch, Rep. Chip Roy, R-Texas, said Sunday.
Roy said he believes the DOJ has been 'weaponized' under the Biden administration during an appearance on 'Fox News Sunday,' and urged his colleagues to help force changes at the agencies by withholding funding.
'I can tell you right now for all my colleagues, I will not vote for a continuing resolution or any funding for DHS or DOJ if we don't get changes to both,' Roy said.
'I want the border secure,' the congressman continued. 'I want DOJ restored to following the rule of law, and we should use the power of the purse, as James Madison wrote in Federalist 58, is the most powerful weapon against an over tyrannical executive branch that we see unfold right now before us.'
When asked about the Fitch rating agency downgrading the U.S. credit rating from AAA to AA+, Roy said the government can't keep 'recklessly' spending money.
'We are funding for a bureaucracy that is at odds with the American people,' Roy said. 'We're funding a DHS that doesn't secure the homeland. We're funding a DOJ that doesn't enforce the rule of law. We're funding a DOD that is more interested in being woke and having social engineering wrapped in a uniform than defending the United States.'
Roy said the U.S. could get that rating back by bringing spending back down to pre-COVID-19 levels.
'So my job is to hold that spending back in September to 1.471 trillion, which was the 2022 levels, and then we start getting us on a path to actual fiscal sanity,' the Texas Republican said.
Roy also argued that the DOJ cannot be used to target a former president, referring to the investigation into former President Donald Trump's handling of classified documents.
'This is something that is being put up politically, purposely, this theory of defrauding, which is by The New York Times' own description a novel legal theory, a novel legal theory to go after a former president and the current challenge of the current president,' he said. 'My Democratic colleagues know exactly what they're doing.'