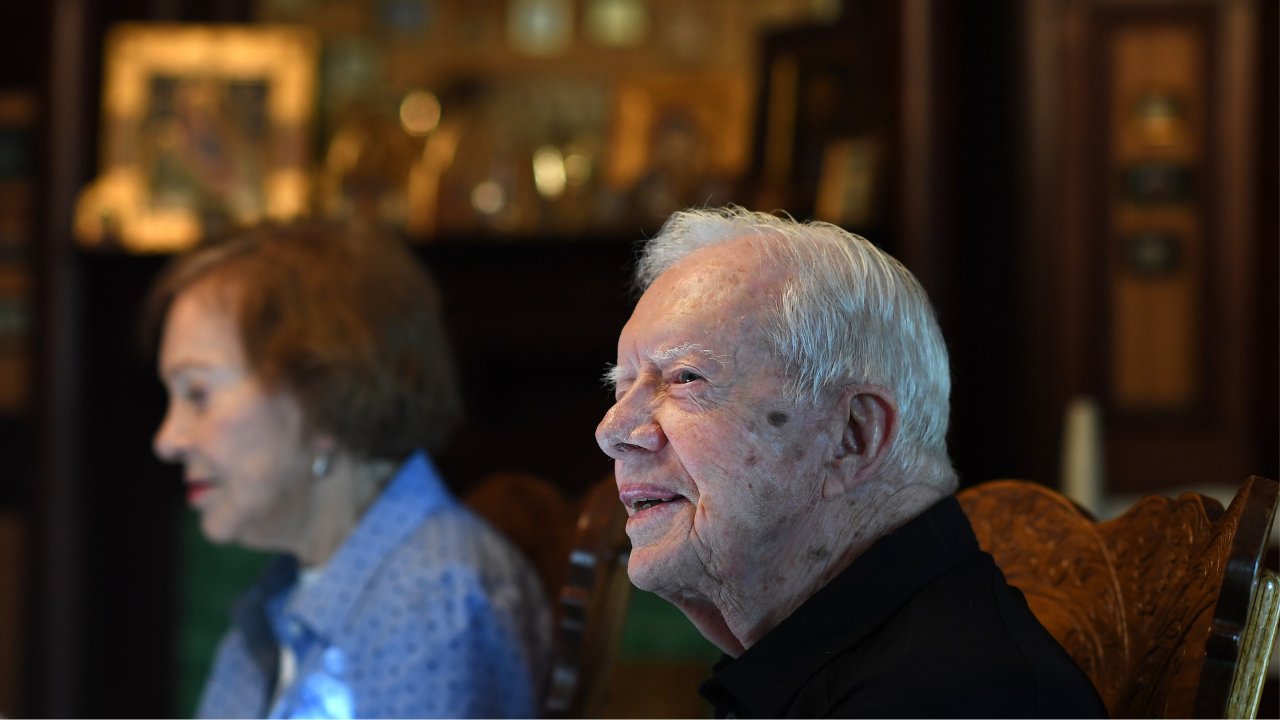 Jimmy and Rosalynn Carter's grandson says the former president and first lady are in the 'final chapter' of their lives, according to a report.
Former President Jimmy Carter entered hospice care at his home in February rather than seeking additional medical attention after a series of short hospital stays, according to a statement from the Carter Center on Feb. 18.
'After a series of short hospital stays, former U.S. President Jimmy Carter today decided to spend his remaining time at home with his family and receive hospice care instead of additional medical intervention,' a statement from the organization reads. 'He has the full support of his family and his medical team. The Carter family asks for privacy during this time and is grateful for the concern shown by his many admirers.'
Josh Carter told PEOPLE in a recent interview that 'It's clear we're in the final chapter.' He added that while having a 'runway' to send off his grandparents, it won't make their losses easier, but says just knowing they 'they lived their lives to the fullest' helps.
Speaking about his grandfather, Josh Carter said 'He's still fully Jimmy Carter.'
'He's just tired. I mean he's almost 99 years old, but he fully understands [how many well wishes he's received] and has felt the love,' Josh Carter said.
Josh Carter said that his grandmother understands she is suffering from dementia, but 'she still knows who we are, for the most part — that we are family.'
'My grandmother is still able to form new memories,' he said.
Josh Carter said it's likely his grandfather will pass away before his grandmother, saying 'He's in hospice care and she's not, and it's just math.'
'Odds are I'm gonna lose my grandfather before my grandmother,' Josh Carter said.
Recalling memories shared with his grandparents, Josh Carter said, 'We used to get together every year for New Year's.'
'Every year we got together our entire family and would go somewhere amazing. … And those family trips are one of my most cherished memories,' he said. 'My grandparents have always been the entertainers…But now we're kind of the ones having to entertain. It's different, it's just a different era.'
Carter turned 98 in October. He was the 39th President of the United States.
The former commander-in-chief was diagnosed with cancer in early 2015 after doctors performed liver surgery, according to a statement from the Carter Center, which made it clear that his cancer spread to other parts of his body.
In December 2015, Carter told his Sunday School class that he no longer has cancer.
This post appeared first on FOX NEWS