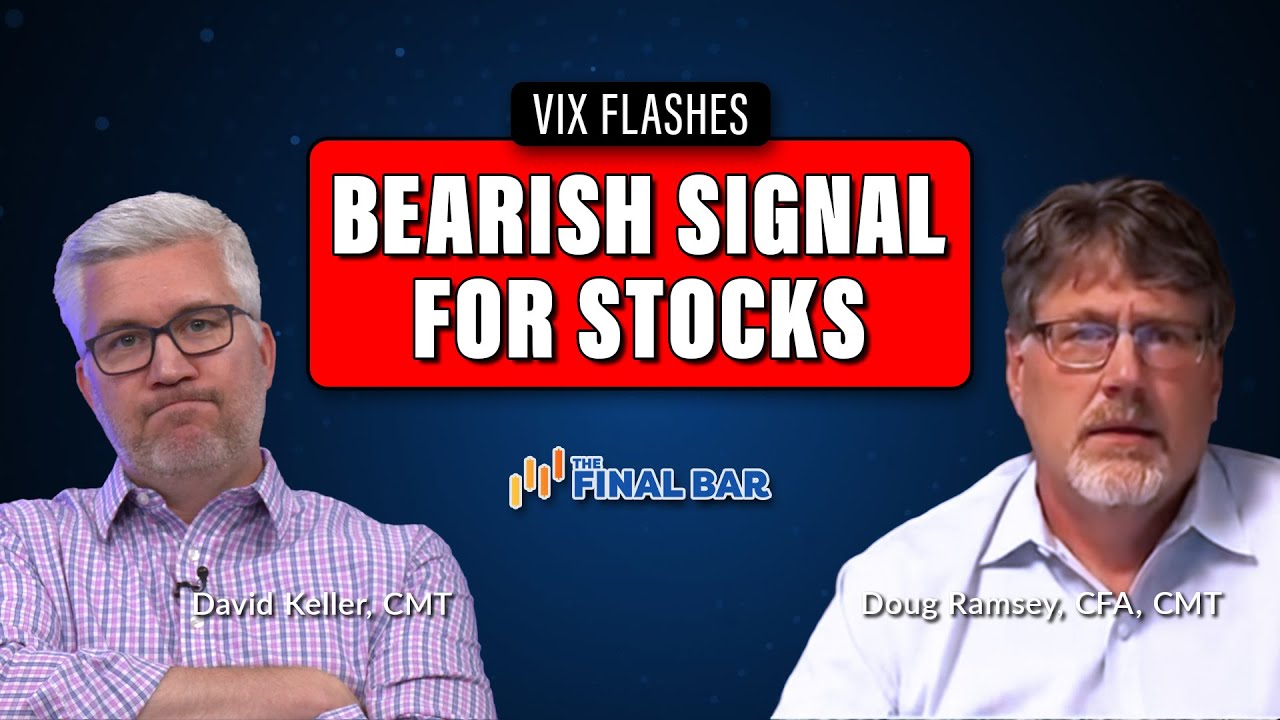 In this edition of StockCharts TV's The Final Bar, guest Doug Ramsey, CFA CMT of The Leuthold Group, laments the chronic underperformance of small-cap stocks and reveals a market indicator based on the VIX that gave a bearish signal this week. Dave prepares for NVDA's earnings this week, and shows how leading growth stocks like AAPL are still showing bearish momentum characteristics.
This video originally premiered on August 22, 2023. Watch on our dedicated Final Bar page on StockCharts TV, or click this link to watch on YouTube.
New episodes of The Final Bar premiere every weekday afternoon LIVE at 4pm ET. You can view all previously recorded episodes at this link.