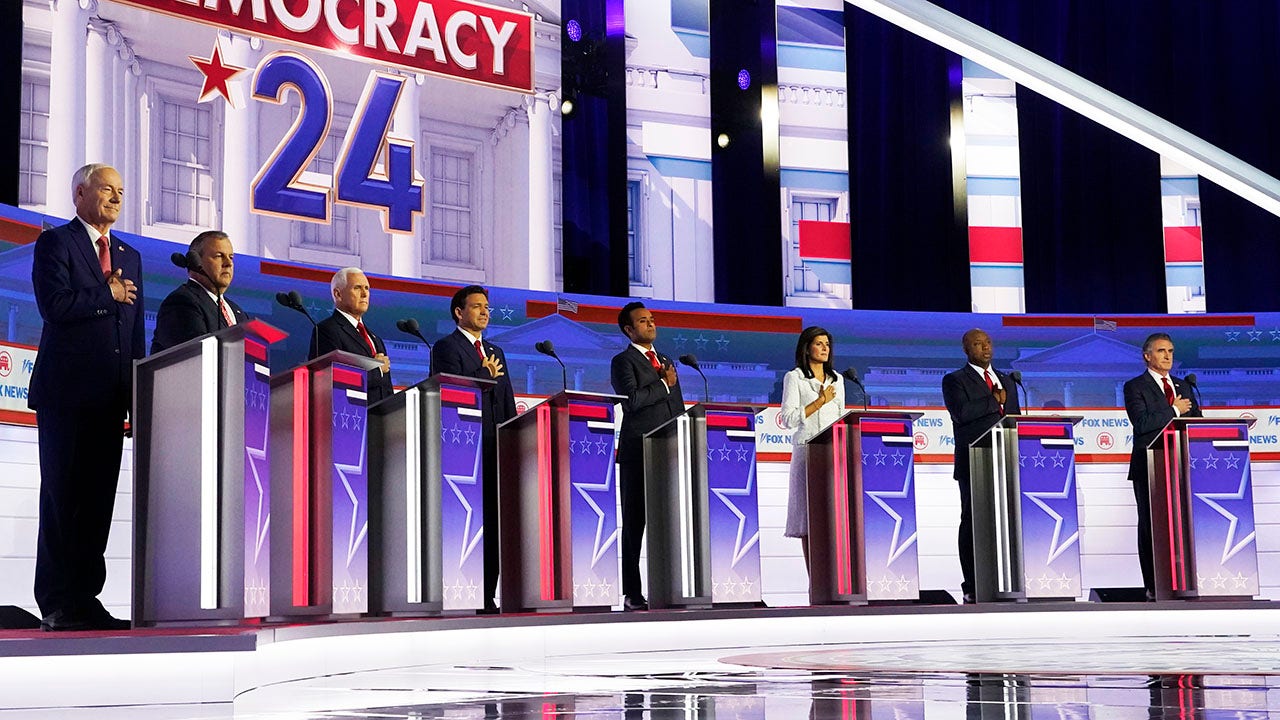 Conservatives took to social media on Wednesday night in droves to opine on who they believed won the first GOP primary debate and who struggled to establish themselves.
Following the conclusion of the Fox News Debate, conservatives on social media weighed in on who they thought won the debate with some praising entrepreneur Vivek Ramaswamy, others supporting former Ambassador Nikki Haley, and many throwing their support behind Florida Gov. Ron DeSantis.
'@NikkiHaley is the debate winner tonight,' political commentator Meghan McCain posted on social media. 'Well done.'
'Vivek #Ramaswamy was the clear winner of the @Foxnews debate,' political commentator Carol Swain tweeted. 'He would make a great vice-presidential choice for #DonaldJTrump or #RonDeSantis. None of the other candidates did themselves any good. I recommend they pack up and go home.'
GOP Congressman Chip Roy, who has endorsed Ron DeSantis, told Fox News he believes the Florida Governor won the debate.
Several political commentators weighed in on who they thought was uninspiring during the debate.
'Hutchinson and Burgum won't be at the next debate,' conservative author Dana Loesch tweeted. 'I don't even know why they were at this one.'
'Nikki and Tim met expectations but didn't move the needle,' Daily Wire's Michael Knowles tweeted. 'Hutchinson exceeded expectations inasmuch as he didn't trans a child onstage. Doug Burgum is the worst candidate in the race by virtually every measure and somehow perhaps also the most likable.'
Wednesday's debate represented the first time that GOP candidates debated together on a stage. The next debate will take place at the Ronald Reagan Presidential Library on Sept. 27 and will be hosted by Fox Business.
This post appeared first on FOX NEWS