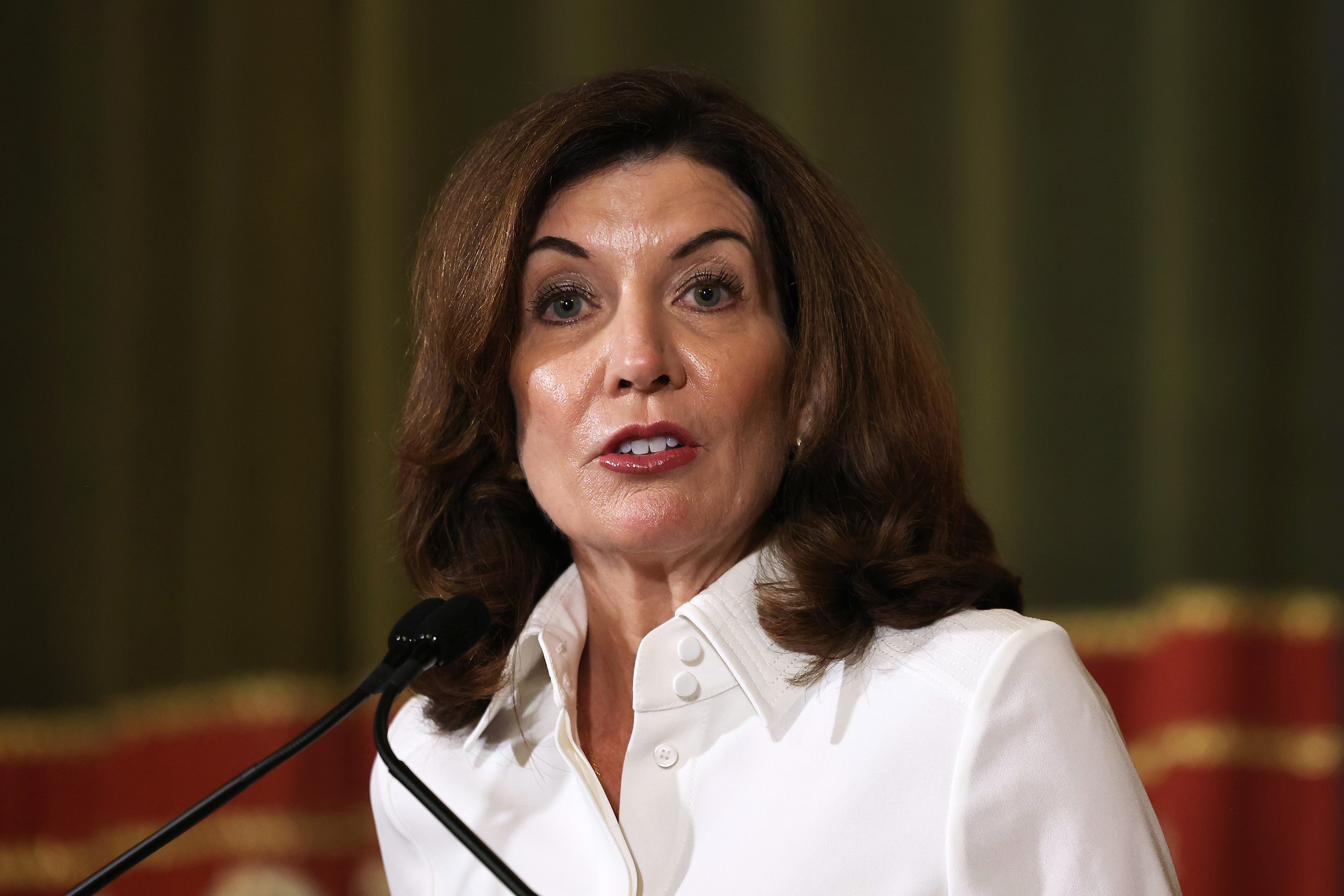 New York Gov. Kathy Hochul is in the midst of a showdown with New York City Mayor Eric Adams over the legality of foie gras, a luxurious, but controversial form of duck liver.
Adams' administration has sought to enforce a ban on the delicacy over animal rights complaints, as producing the fatty liver requires force-feeding ducks at specialty farms elsewhere in the state.
Former NYC Mayor Bill de Blasio had first signed the ban in 2019, and it was scheduled to take effect in November 2022. Hochul's state Department of Agriculture and Markets stepped in and ordered the city not to enforce the ban.
Proponents of the state government's move say NYC authorities were overreaching by essentially trying to close farms roughly 100 miles away from the city. Advocates of the ban, however, argue that NYC should be free to regulate itself, according to Politico.
City officials won their first victory earlier this month, when a county judge struck down the state's order preventing the enforcement of the ban. Their opposition has filed to appeal the decision.
Voters for Animal Rights, a lobbying group that was instrumental in getting the city to pass its initial ban, says state officials are intentionally dragging out the process, as existing farms are permitted to continue providing foie gras so long as litigation continues.
'They just want to drag this out as long as possible to keep profiting for as long as possible,' Bryan Pease, the lawyer representing VAR, told Politico. 'They're not going to be able to maintain this completely frivolous position that they have that they can strike down laws wherever they want, just because it might have some indirect upstream effect on a farm somewhere in Upstate New York. If that was the case, then you couldn't ban anything.'
Hochul's office did not immediately respond to a request for comment from Fox News Digital.
This post appeared first on FOX NEWS