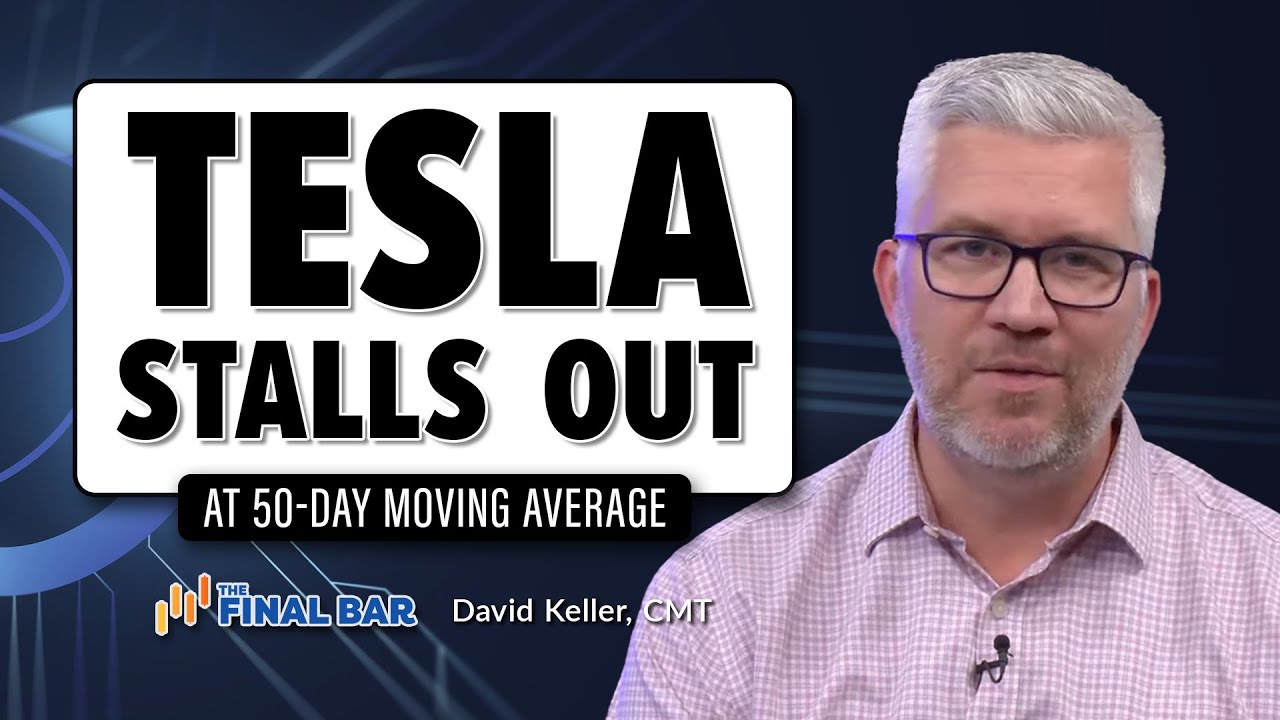 In this edition of StockCharts TV's The Final Bar, Dave wraps the market week with a discussion of higher interest rates, their implication for growth stocks, and why charts like TSLA shouldn't get an "all clear" until they break above the 50-day moving average. He answers questions from The Final Bar Mailbag covering price and volume techniques, Chaikin Money Flow, and why interest rates are often quoted at 10x their value.
This video originally premiered on September 1, 2023. Watch on our dedicated Final Bar page on StockCharts TV, or click this link to watch on YouTube.
New episodes of The Final Bar premiere every weekday afternoon LIVE at 4pm ET. You can view all previously recorded episodes at this link.