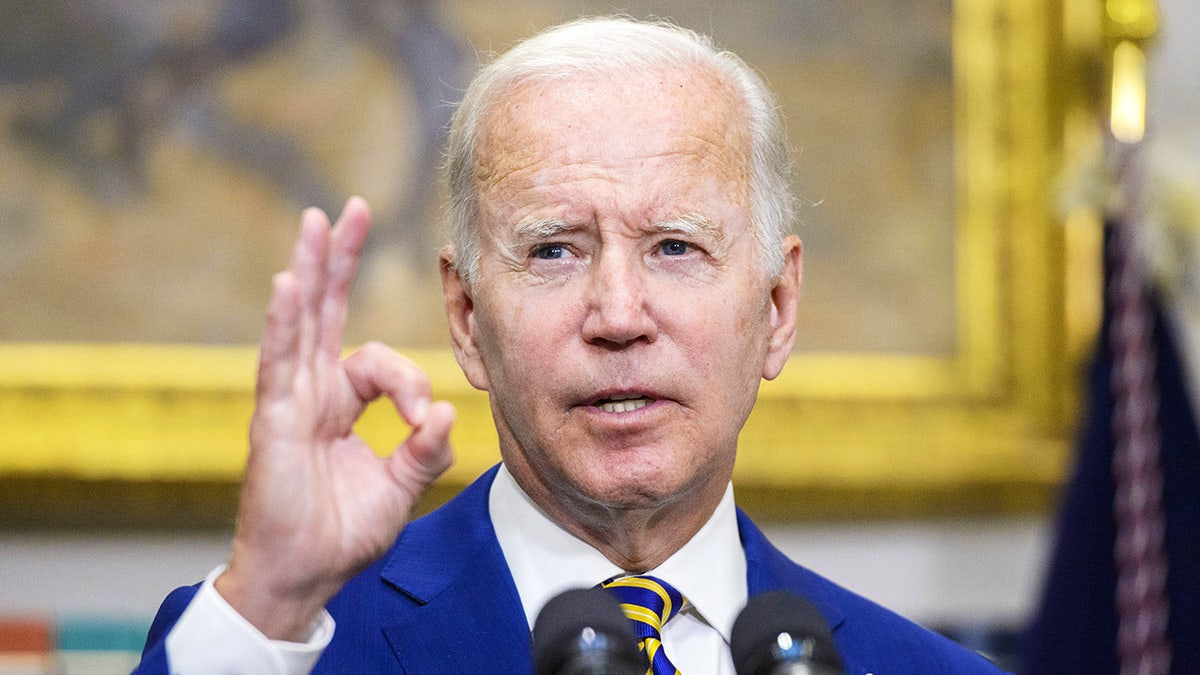 Students at the University of South Carolina are split on whether to support Biden's latest attempt at forgiving student debt.
'I think that student debt forgiveness is honestly a really good idea,' said Catherine, a student. 'I'm struggling with a lot of student loans, and I think it'll be really good to help out everyone who is also struggling with that.'
But Kimiko disagreed, telling Fox News she believes student debt forgiveness will eventually drive up the cost of tuition.
'The more that the student forgiveness is going on, then the higher the price of tuition is going to be,' she said.
Over 4 million student loan borrowers have enrolled in SAVE, Biden's new student debt relief plan. The plan promises to lower monthly student loan payments, which are set to resume in October.
Biden's plan — dubbed the Saving on a Valuable Education (SAVE) in late July — could lower monthly payments for about 20 million borrowers. The plan implements income-driven repayment (IDR) plans, which correlates a borrowers' monthly payment to their salary or wages, resulting in lower monthly out-of-pocket costs.
One student says he supports the plan because he doesn't want to have the debt following him in the future.
'I have a lot of student debt, so I would kind of like to not have to have that be a thing looming over me for the rest of my life,' said Ev.
Hammond agrees, adding that the rising cost of tuition is making it harder for students to afford college.
'I support any president's student loan handout because it costs too much to go to college these days,' he said. 'For me personally, it's $30,000 every single year before, you know, scholarships and whatnot. Any help is appreciated.'
The application for Biden's SAVE plan opened in August and says any borrower making $15 an hour or less would not have to make any monthly payments.
One USC student says there should be a plan to help borrowers without using taxpayer dollars.
'I support education, so I support [Biden's loan forgiveness program]. But I feel like there might be a better way to do it rather than have people force their taxes onto students who chose to go to college,' said Karisma.
In June, the Supreme Court blocked Biden's student loan plan that would cancel up to $20,000 in student loans for low- and middle-income borrowers. The plan would have cost taxpayers roughly $400 billion.
'I was a little upset when it was blocked,' said Hammond. 'But again, I was kind of skeptical that we were going to get the money anyways. So, it really comes down to if the government's actually going to do their job.'
One student said he does not support Biden's latest push because he said like any loan, it should be paid back.
'I don't think I could necessarily support it overall, just because it's kind of like giving government money away,' said Sam. 'We've got to pay them back. Same thing as a house loan.'
On Sept. 1, interest payments resumed on federal student loans for the first time since March 2020.
Another student said while debt relief is helpful, it may not be fair to those who already paid their loans off.
'It can do a lot for the community, encourage more people to get degrees, help people out of debt who can't afford to pay their loans off,' said Kira. 'I feel like the only argument against it is that people who already paid off their student loans are angry that they had to pay off theirs and other people don't. But at this point, it's just going to become a vicious cycle if we don't let new people pay off their loans easily.'