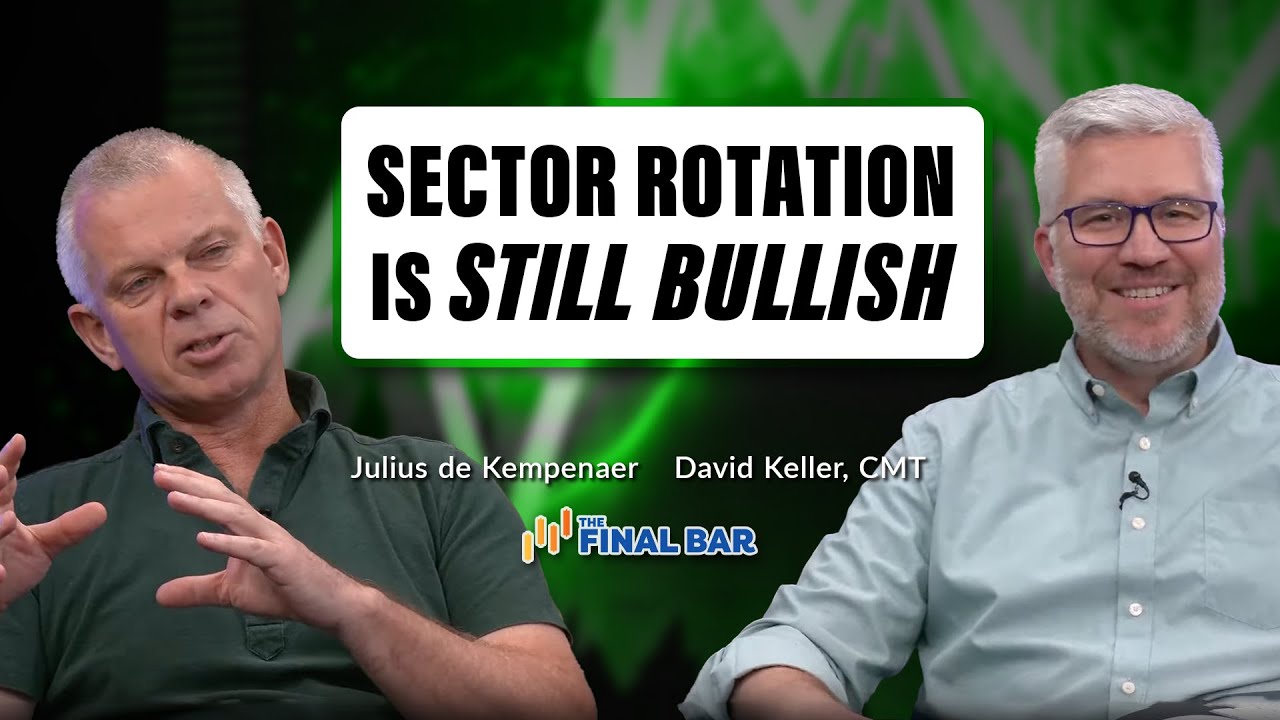 In this edition of StockCharts TV's The Final Bar, guest Julius de Kempenaer of RRG Research shows how his market visualizations still show stocks over bonds and offense over defense. Host David Keller, CMT highlights one industry sector breaking down due to higher crude oil prices.
This video originally premiered on September 13, 2023. Watch on our dedicated Final Bar page on StockCharts TV, or click this link to watch on YouTube.
New episodes of The Final Bar premiere every weekday afternoon LIVE at 4pm ET. You can view all previously recorded episodes at this link.