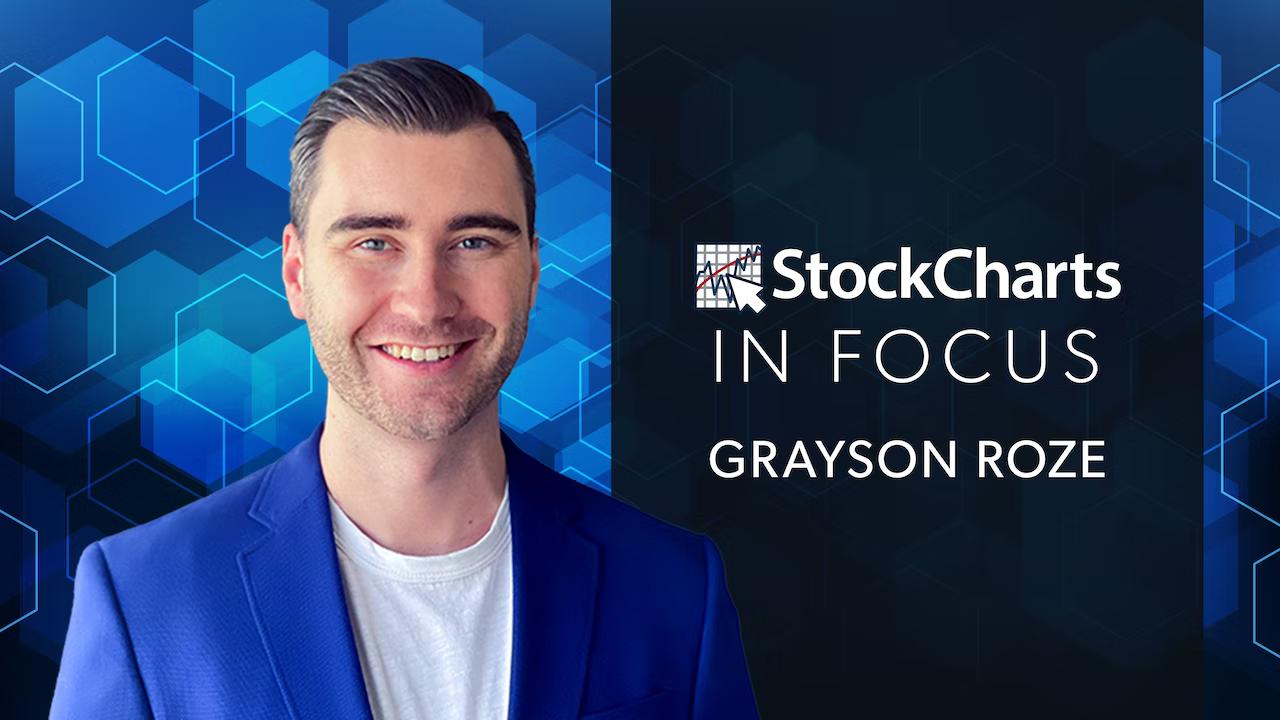 On this week's edition of StockCharts TV's StockCharts in Focus, Grayson demonstrates the importance of Chart Templates in StockCharts' ACP platform, then pulls back the covers on a new "quick access" feature that just launched in the platform.
StockCharts users can now access any of your saved Chart Templates with ease using a menu at the top of ACP! Watch as Grayson shows you how to create, save and access your own custom Chart Templates, and even shares some of the ways that he personally uses this crucial feature in his own charting process. Plus, he'll tour you through the multi-chart layout features of ACP and discuss how the combination of Chart Templates and Chart Layouts puts tremendous power into your hands.
This video originally premiered on September 15, 2023. Click on the above image to watch on our dedicated StockCharts in Focus page on StockCharts TV, or click this link to watch on YouTube.
You can view all previously recorded episodes of StockCharts in Focus at this link.
---